With the the pinnacle of the Merseyside music calendar set to take place this week, Getintothis' Craig MacDonald still finds plenty more on offer.
This week we celebrate the latest artist to be crowned the winner of The GIT Award, as the jewel in the Merseyside music scene returns to the Baltic Triangle.
Having witled down a long list of nearly 500 artists to this years twelve nominees, this year's shortlist could be the strongest yet.
You may think that this would mean Liverpool would stand still but as we all know a little too well, music is the lifeblood of our city and it flows in bucket loads, as this week's guide can testify.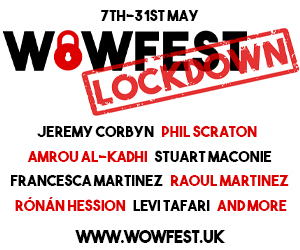 So get those picks sorted, have a blast on the playlist and enjoy this week's picks.
Bob Dylan: Liverpool Echo Arena, May 8
You know it's a good week when one of the greatest musicians of all time starts off the week, as Bob Dylan comes to the docks this week.
The Noble Prize winner is rightly seen as one of the best songwriters and this has long been a sell out for that very reason.
Trash: HUS, May 10
Far and away the biggest noise to come out of Chesterfield, slacker surf pop quartet Trash will be the latest group to head to the bunker goodness of HUS this week as they gear up to release their new EP.
With enough sunshine grooves to power a substation, plus SPINN and Plain Vanilla on the bill, this is when Summer begins in Liverpool.
Wild Fruit Art Collective: Buyers Club, May 12
The latest Sound City Emerging event heads up to Buyers Club this week, with Wild Fruit Art Collective heading up and impressive lineup of fresh talent.
Samurai Kip, Tindrumm, PLASTIC and The Bear Around Your Neck will all be adding their solid skills to this monster of a gathering.
The GIT Award 2017: Constellations, May 13
The crown jewel in Merseyside music heads to the Baltic this week as The GIT Award 2017 announces its winner  with an exceptional event to truly celebrate in style.
With the One to Watch winner being announced, as well as our own ten year celebrations taking place with a huge lineup of live acts on offer, you better have a good excuse not to be at this one.
So you thought that was it? Well guess again, we got all this in our Getintothis Gigbites too:
Stillia play The Magnet with Paves and Rhine Valley on May 11
Wide Eyed Boy play The Jacaranda with Oya Paya, Native Kings, The Debt Stars on May 12
We Were Glue, Black Pulp, Colour and Quit Now play Studio 2 on May 12
Brunch, Modern Rituals, Disastronauts, Arms & Hearts, Mixtape Saints all play Maguire's on May 14
My Vitriol play Hangar 34 on May 14
Upcoming events to keep an eye on 
Queen Zee and The Sasstones: Drop The Dumbells, June 3
They came, saw and destroyed the CMD presents stage at this years Threshold Festival and next month see some Queen Zee and The Sasstones celebrate the release of their debut monster Sissy Fists.
With a lineup boasting Mary Miller, Crywank and Witch Fever, they sass is most definitely going to be flowing through the Mersey for this one.
Comments
comments