As Liam Gallagher returns, Getintothis' Peter Guy runs through the back catalogue to find the dream setlist tracks.
Liam Gallagher's back. And boy, do we need him.
With wave upon wave of insipid guitar bands cluttering up the airwaves into some giant dirge-like aural swamp, Liam's snarl and charismatic bite is the ideal antidote.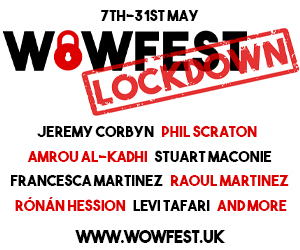 While new track Wall of Glass is hardly shattering our senses, it's more a case of on tour and down the front that's whetting our appetite for his return. And given he's finally (and rightly) decided to throw in a load of Oasis classics it all makes for something rather refreshing.
After all, who says Noel is the only one able to flesh out a solid solo career with the finest rock and roll tracks of a generation?
While Noel's solo career is all meticulously planned out with military, if staid, precision, Liam's retains that chaos and disorder which we fell in love with way back in the early 90s. Anything could happen with Liam's comeback, and we're fully strapped in for the ride.
Liam's superb Guardian readers Q&A showed he's as vital and funny as ever. While also shedding light into a somewhat reflective sensitivity which shows there's far more going on beneath the cartoon exterior.
With a Glastonbury date in the offing, plus a raft of European dates also in the bag, here's 10 songs we'd like to see him belting out on the live circuit. Will he do 'em? Definitely… Maybe not.
1. I Hope, I Think, I Know – from Be Here Now
The greatest Liam vocal there is. Four and a half minutes of sheer attack.
There was some incredible insights in last year's Supersonic documentary – and perhaps the most intriguing, yet barely explored, was Noel's penchant towards the dark side.
With a fractured father-son relationship, it was Noel who bore the brunt of father Tommy's reported violence and it's often glossed over just what an effect this has had on him. However, the lyrical content on I Hope, I Think, I Know are showered in anger and venom.
There's a Northern vitriol that courses throughout this seemingly throwaway album stomp – and in the hands of an average front man it'd be consigned to the bargain bin, however, with Liam up and centre, it's astonishing. White light, white heat, absolute carnage. Every line spat back like a well executed verbal volley.
You can almost here the glass smashing and the chairs getting thrown about in the bar-room. If the opening line 'They're trying hard to put me in my place, and that is why I gotta keep running…' seems riddled with wanton determination, the triumphant refrain of 'You'll never forget my name' is one the finest sign-offs Liam's ever delivered on the microphone.
A stone cold Oasis masterpiece, and big fans' favourite – and if Liam sung this one on the comeback tour, well, who knows what could happen.
2. Turn Up The Sun – from Don't Believe The Truth
A rare offering from Ride's Andy Bell during his spell as why-the-fuck-is-the-best-fucking-guitarist-playing-bass-in-Oasis.
What begins as a twee jangle, almost cringeworthy to these ears, explodes into a Rottweiler of noise as the barnstomping clatter aligns to Liam's ragged and glorious rasp.
Funnily enough, for a band who are noted for their nonsensical lyrical quality, once again, here's another truly magnificent opening verse – 'I carry a madness, everywhere I go,' couldn't have been penned by Bell with any other thoughts other than – that will sound brilliant with Liam singing it. And sure enough it does.
What's also clever about Turn Up The Sun is that there's almost a minute intro and a further extended outro – so the meat of the track, including Liam's incendiary delivery, lasts a mere 90 seconds resulting in a rocket-fueled, free-wheelin' blast of sun-drenched madness. Exactly what it says on the tin. Turn it up.
3. Bring It On Down – from Definitely Maybe
This doesn't really need much explanation.
While there's riches galore on Definitely Maybe it's highest points are often accompanied by Liam's greatest vocal lines. And on their debut he distilled them over the course of the entire piece.
On Bring It On Down, the album's nastiest and dirtiest little brawler, Liam's almost falling over his words to get them out; they tumble, rattle and skate along at 200mph as he transforms into a rock and roll MC. And there's seemingly no stopping him as he careers all over those steely guitar strokes, easily out-battling Guigsy and Tony McCarroll's rhythm section so much they're almost undetectable as his vocal power rules the roost as the track's lead weapon alongside the mesh of power chords.
The real genius lies in the production when on the two minute mark, Liam returns to the mic with what sounds like a battered megaphone gurgling: 'Your head's in a fish tank, your body and your mind can't breath…' – it's suffocating, gnarly and antagonistic – a pure primal force of nature.
4. Go Let It Out – from Standing On The Shoulders Of Giants
This is the one where Noel had been listening to *a lot* of Beta Band. And who are we to judge, they're fucking great.
By marrying a Strawberry Fields vibe in the bridge between verse and chorus to the entire Beta's 3 EPs collection, Noel snaffled together a swaggering tub-thumping corker – but it's Liam who enables this to transcend parody.
There's two key bits. First comes the key change in the chorus which sees him adopt a higher register, something contemporary Liam probably wouldn't go anywhere near.
The second is the biting snarl of the repeated line, 'We're the keepers of their destiny…' complete with Noel 'Uh, huh!' assertion – a line which is pure punch the sky magnificence, especially when that squall of horrible guitar and football whistling comes in during the latter half of the track. If you've not listened to this track in a while, put it on now and remember why it was so good.
5. Headshrinker – Some Might Say b-side
Forget Acquiesce. Forget Masterplan. Forget Pass Me Down the Wine (no really, do forget that). There's only one B-side which Liam needs to revisit on this comeback tour – and it's Headshrinker.
When Noel asserted in his early interviews that The Sex Pistols were the greatest influence on the band it's easy to see where he was coming from with this one – it's pure Steve Jones. A real kick in the bollocks.
Like the aforementioned Bring It On Down, here's another Liam vocal which ferociously unfolds like a whirlwind, every line extended and dragged out with punishing ire.
The way in which the line, 'I hope you don't regret today' is pulled and lifted up by the scruff of the neck so it adjoins into the malignant sign of 'For the rest of your lives' is near psychopathic. It's utterly, absolutely, horribly wonderful.
6. Hung In A Bad Place – from Heathen Chemistry
This is Oasis doing Guns N Roses. Which for many people would be a nightmare – especially a promoter or stage hand.
However, for this writer, it's Appetite For Destruction era brilliance. It's also another track not penned by Noel, but second guitarist Gem Archer – and once again, you can't imagine him having anything on his mind other than, 'this is going to sound extraordinary when Liam belts it out.'
On a related note, if people think Noel was a bad lyricist, how about Mr Archer's efforts then – 'Yeah the times come and gone, and I know where I'm from, and can be so… It's hasta manana, you're on your own banana skin feet now.'
Make of that what you will – good job Liam is on fire.
7. Lock All The Doors – from Noel Gallagher's Chasing Yesterday
The finest Oasis song never to see the light of day contains one of Liam's finest early vocals. And it's a crying shame that Noel held on to it for so long.
Demoed around 1992, Lock On The Doors typifies that early spirit and is locked around a cyclical groove and a wall of white, scuzzy noise. It was finally released by Noel on his 2015 album Chasing Yesterday, and while it has been given the production overhaul, and with it, an added muscular verve, it's hard not to feel your heart-strings pulling for Liam to give it the full treatment.
Well, now's his chance. Do it, fella.
Here's two different demo versions from '92 and '93.
8. Fade In-Out – from Be Here Now
Even Oasis die-hards may feel we've been at the Columbia too long to select this one – the one Noel said sounds like Bon Jovi.
However, Noel is often too harsh, and self-consciously led my media and perception about his back catalogue. Liam's the one to listen to, he knows when something's rubbish and when something is great. And word is he loves this one. And so do we.
It's as if the band have been marooned on an island and are literally out of the minds. To be fair, with Johnny Depp in tow on guitar and Kate Moss rattling Mick Jagger's son's toys in the background, this is probably quite close to the truth. Whatever the script, not only are we always digging the wild psychedelia – and possibly the loudest guitars committed to tape in the last twenty years – it also contains a Liam Gallagher scream.
Yep, not an drawl. Not a rasping 'toniiiiiiight'. Nor a 'sunshiiiiiiiiine' cry. But a bona fide scream. He has never done one on any album like it.
It literally feels like the whole band's fallen off the end of the world – all the while Neil Young's Crazy Horse are soundtracking the Armageddon. It's absolutely ridiculous.
Add in the lunacy lyrics 'So get on the helter skelter, bowl into the fray, you've gotta be bad enough to beat the brave,' and the sand-storm outro – complete with Liam gasping in a percussive hypnotic patter – and you've a style of song Oasis have never dared go near again. They were quite clearly out of their minds, we just wish they'd done more like it.
9. Guess God Thinks I'm Abel – from Don't Believe The Truth
Of all the tracks in this top 10, there's no way in hell Liam's going to perform – this is right at the top of the pile. And yet there's two reasons we've included it.
The first, it sounds like little anything else on the list – a gentle lament which contains one of his greatest vocals from latter day Oasis; hushed, slightly effected and lovelorn.
The second, and most, poignantly – it contains one of our favourite ever sign-offs: a coda which is teed up for more than two minutes with the beautifully emotive lines, 'No one can break us, no one could take us, if they tried.'
It's repeated almost to fade with an echoing Liam choral effect before seemingly breaking down into nothingness – only for Noel to reignite the song with a cavernous thrash out of the darkness which is matched by Liam's colossal and keening offer of, 'Come on over, let's make it tonight.'
It sounds like an offer to party, fuck and have a fight all at the same time. It's scary and sexual all at once – it's an offer few could refuse.
10. The Shock Of The Lightning – from Dig Out Your Soul
Sure there's a handful of tracks (see Hindu Times) from almost every album we'd like to see Liam giving another work out but Dig Out Your Soul was beginning to feel left out.
And while this writer used to think the album was a genuine high, it's aged poorly over time. In fact, it says much for the album that many of the strongest moments are those with Noel on lead vocals – particularly on Falling Down; another which would have worked wonders given a remix by The Chemical Brothers.
The Shock Of The Lightning, however, is classic Oasis first single territory. And it's more a signal of the band's energy running out than reflection on the song's credentials that it was the first not to enter number one since Supersonic. Whatever.
Just listen to Liam machine-gun those opening words and we dare you not to feel – 'I'm all over my heart's desire, I feel cold but I'm back in the fire, out of control but I'm tied up tight, Come in, come out tonight…'
Absolute gold, bring it on down.
Need further convincing? Just watch this sensational British Masters interview published by The Quietus and Noisey.
Comments
comments