As David Lynch: The Art life returns to FACT, Getintothis' Del Pike looks forward to this most intimate of portraits.
After a criminally limited cinematic glimpse of David Lynch: The Art Life last year, Jon Nguyen's critically acclaimed documentary returns to screens this month.
Lynch – who has not directed a film since INLAND EMPIRE in 2006 – is back in the spotlight due to the current wave of Twin Peaks mania. The return of the cult series has been the topic of many an online forum since it returned earlier this year, and with all episodes directed by Lynch, fans have really had plenty of otherworldly meat to get their teeth into, unravelling the myriad of enigmas that come with every show.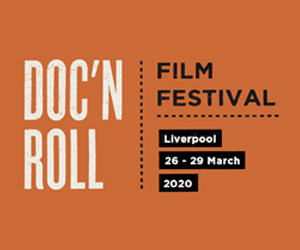 David Lynch: The Art Life aims to pull back the red velvet curtains to reflect on the formative years of the director's life, his art, his music and his films. Many books have been written, speculating on the meaning of Lynch's work, but this film promises to reveal clues that even the most diehard fan would be pressed to already know.
The film was initially considered by many to be a sequel of sorts to 2007's Lynch One, a documentary created by INLAND EMPIRE Associate producer, Jay Aaseng. The film, a stylised video diary of Lynch directing his three-hour epic was a snapshot of the two years it took to create INLAND EMPIRE, but The Art Life is much more wider arching considering the wider aspects of Lynch's craft, his influences, his upbringing and his desires.
Lynch has attracted a whole new audience lately with word of mouth and online debates making Twin Peaks: The Return the current Breaking Bad. Already, new fans are discovering the original series via Netflix, so this is a perfect time for newbies to find out a little more about the director the rest of us have been following for years. It will be interesting to check out the clientele at FACT next week when the film is screened.
A 25th Anniversary screening of Twin Peaks – Fire Walk With Me is also screening at FACT on Saturday July 29
David Lynch: The Art Life will have a limited run at Picturehouse at FACT from Monday July 24.
Comments
comments