As the summer begins to draw to a close, Getintothis contributors bring you 12 new tracks from the past month to keep your spirits up.
I recently discovered the work of Chilean, experimental film maker, Raúl Ruiz when a friend recommended I get a MUBI account. I'd highly recommend the site, it's a constant stream of films you'd never even think to watch, films you've got bob hope of finding a dodgy stream for and films you definitely won't stumble upon in the reduced section down the aisles of HMV. Perfect for those times when you hit a brick wall deciding what to watch, MUBI will throw you a bone.
Now, Ruiz is best known for his surrealist approach, rejecting typical narrative structure and adopting his own method of automatic writing, that is, relying on sources beyond his own conscious intentions to feed his narrative. It is said that Ruiz, when writing the script for City of Pirates, widely regarded as the finest example of Ruizian cinema, would take his siesta and then upon awaking set his pen to paper and therefore effectively 'dreaming' his script to life.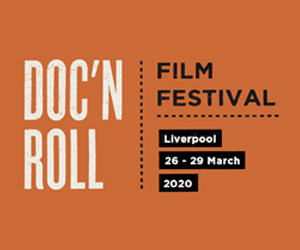 For me, this couldn't be more motivational; to have such faith in your dreams and to allow your dreams to become your life's work, it's what we all strive for. Sure there may be some oddities and inconsistencies, and who can live without getting hung up on these, but at least we can say it's out there, for the world to see and interpret. In today's society, it's so easy to let our dreams fade, they become distant due to day jobs and they lose their vibrancy as another holiday destination becomes a memorial. Even so, this is a time when we need our dreams the most.
Sure, some dreams are more valiant than others, some dream of building walls and get closer to their realisation than those who seek to build bridges. Some dreams should never be dreamt, but we're talking about creating art here, creating music, and nobody ever went down in history for having a dream… except that one guy, but he acted upon his dream like no other. Ruiz even directed a film titled Life Is a Dream, and it can be, we just have to fill it with them.
So how on earth does this bear any relevance to Deep Cuts? Well what we can say is each musician we feature at Deep Cuts is realising a part of their own dream, it's a step towards their end goal and the equivalent to Ruiz's sleepy scribbles that served him throughout his influential career. We may not be able to take a siesta, wake up and have our dreams laid out in front of us, but I think a little of Ruiz's mentality will serve us well in bringing our dreams to reality, instead of allowing reality put a blockade in front of our dreams.
'Life is beautiful… I ask so little from life. With my guitar, without asking for more, I am happy… The guitar is the salt of life'. – City of Pirates, Raúl Ruiz.
Amen to that. Matthew Wood
KAUFMAN – Takeaway/Legs
The very finest pop songs shine a light on the normal, the trudge and drudge of the every day. Not in a grim black and white kitchen sink drama sense, although that can work too, but with added glitter and sparkle. When the mysterious Kaufman – I don't know about you, but I do like a mystery – emerged with his debut Takeaway, the track stood out as a perfect example.
North London singer and songwriter Will Collins aka Kaufman recorded four songs at Clashnarrow studio up in the North East Highlands of Scotland, which make up an EP out in September.  Takeaway is a phantasmagoria of 80s indie guitar-pop, with a cheeky wink to The Cure's In Between Days, and a manic stylophone middle. 'Help me find a way out now, feel caged up I'm screaming loud, take me away, and we could run to another place…'
We all feel that way, sometimes.
In the second song, Legs, Kaufman laments 'my legs are so tired from walking after you, 'cos it seems that is all they do' over a wall of fuzz, stretching out to slide guitar before the song's end.  Is it about a girl? The world, perhaps? Who knows?  As I say, mysteries are good.
Chemistry Lane – Mirrored Wall
Chester's Chemistry Lane have been quietly on the scene now for a number of years yet have failed to ever make that step up. They've always had good tunes, an interesting sound and solid live performance, yet for whatever reason it's never quite taken hold.
Now, launching their latest single Mirrored Wall on the new Mai 68 Records, Chemistry Lane feel as if they might have struck gold.
The track sees Chemistry Lane at their most sleek and refined, with sharply produced electronics, an understated beat and cool vocal making for an interesting piece of electronic pop.
Taya – When Ur Sober
Hailing from Liverpool, the RnB singer Tayá is on the eve of dropping her first EP.
Tayá has been the toast of the music scene having been featured on  BBC Radio 1xtra and has now released a taster of her EP in the form of a collaboration with Yxng Bane called When Ur Sober.
The new track manages to meld the incredible vocals of Tayá which portray the strong and raw emotion needed for this track. Pairing the frustration and hope in the lyrics and vocals with the constant hypnotic beat with a deep rolling bass underneath which manages to somehow recreate the dizzying feeling of being drunk or falling for someone.
Yxng Bane enters the track for a verse but it is perfectly matched as a contrast against the harmoies of Tayá as they are brought together with the melody to tie the whole track together. When Ur Sober feels like the perfect insight into the new EP (out September 1) and makes it definitely one to be sure you get your hands on.
Braille Face – Run For Your Life
Jordan White, aka Braille Face, is the latest in a long line of exciting new talents to emerge from the Australian music scene. The Melbourne based songwriter released his debut album Kōya last year, and has made small waves gaining support from BBC 6Music's Mary Anne-Hobbs.
Now returning with new single Run For Your Life, Braille Face is showing signs of blossoming into a serious player. The understated sound of the track gives a vulnerable feel, with White's delicate vocal sounding raw and emotional.
It's a slow burner, but Run For Your Life slowly builds in depth throughout, completely surrounding the listener with waves of electronics, percussion and ambience. It's an absolute beauty.
Black Pudding – Sci-Fi Si
There's a satisfying layer of crust on Leeds noise punks Black Pudding's latest offering Sci-Fi Si. Heaviness is the order of the day on the three-piece's new single, but never at the expense of melody, as the wodges of guitar lines and hazy double-tracked vocals welded wonkily onto their Frankensteinian noise.
It's a lumbering beast to be sure, but also light on its feet, deceptively accomplished and its heavy arsenal of riffs hit like a cumulative succession of piledriving gut punches. It's a turn for the darker and more ear-worming than when we last heard from them on Liverpool label Loner Noise, with previous single Wooden Butty.
Sci-Fi Si gives the distinct impression that the West Yorkshire lads' impressive sound is pushing at its borders nicely.
Silver Torches – If I Reach
Silver Torches, the project of Perfume Genius touring member Erik Walters, are sure to be a new favourite of any fans of the War on Drugs.
New album Let It Be a Dream, set to be released later this year, feels like a big step in the right direction for Silver Torches and could see Walters make a name for himself in his own right.
Lead single If I Reach is a slice of gorgeous, sun kissed Americana. Walters' vocals do feel massively similar to those of Adam Granducial's, yet they lend a real warmth to the track, matching perfectly with the shimmering guitars. Add it to your Autumn playlist to hang on to those last glimmers of sun.
Cassia – Sink
Indie pop bands are by no means in short supply, there's no doubt. But on occasion your ear will be caught with the goodness of a certain kind of sound. 
And that sound comes in the form of Macclesfield trio Cassia with their latest single, Sink.
A sunshine song with some deep, underlying lyrics. The track yearns to be added to a sort of melancholy summer playlist, perfectly placed inbetween It's Summertime by The Flaming Lips and Summer Days by Phoenix. 
The band have already made waves as of late, returning from playing Reading and soon to embark on a tour with already more than a few sold out shows, Cassia have all the momentum to push onwards.
TV ME – Peppercorn Boy
The debut single by TV ME sounds like glass-or rather a sculpture made out of glass.
It's a fragile and delicate thing, spun and twisted from sand and fashioned into intricate shapes. It feels like something you have to handle very carefully lest you drop it and it shatters into thousands of tiny splinters.
Peppercorn Boy has distinct echoes of early OMD, China Crisis and strange hints of XTC. It lasts just over three minutes-almost the perfect length for a pop song- and it has none of the coldness that electronic music sometimes falls into.
It's warm and gentle and soothing and like a beautiful sculpture that you simply stare at and get lost in, this is a song you simply listen to and dream.
Ady Suleiman – Not Giving Up
Soul singer songwriter Ady Suleiman returns with his latest single Not Giving Up.
Ady Suleiman follows up a string of successful EPs with his new single, Not Giving Up, which showcases Suleiman's incredible vocal and writing talent as he explores the stepping away from painful relationships.
His voice manages to convey a deep sense of frustration towards a situation while somehow being soothing with the tones washing over a guitar based melody which enforces the true enraged sections of the track to fade in the end to the acceptance of the situation.
The pairing of melody and vocals on this track create a great harmony and partnership as the melody raises up the vocals, constantly building up and fading back in the background of Not Giving Up.
Ady Suleiman's latest track gives us high hopes of what's to come.
Haarm – Valentine
The Liverpool based band that is already a hit on Spotify and included on BBC Introducing live sessions, and have even already supported Bloc Party, Haarm appear to be an unstoppable force.
The latest single Valentine is a track bursting with a passionate energy as the electro melodies keep a high tempo and seem to override the vocals which lay just under the surface in a slight whisper, but it makes for an interesting track.
The unusual mixture and balance works perfectly for Valentine, a track about the unrequited love of a sexual relationship. This is an example of the perfect combination of a very poppy melody paired with darker lyrical context working in harmony.
This track holds great hopes for what is to come from Haarm.
Cina Polada – Nowhere
Finland's Cina Polada have released a couple of sporadic singles over the past couple of years, but anyone who has had the pleasure of hearing them will be hotly anticipating the release of their debut EP on September 29.
Set to be released on the Strangers Candy label, the EP has been previewed with single Nowhere, a track which will be sure to win over plenty of new fans.
The track is an infectious, shimmering indie pop gem that'll certainly be cementing itself into your mind for the rest of the day. It's simplistic guitar pop at its best.
Comments
comments