As Liverpool Disco Festival announce the first wave of acts for their third festival, Getintothis' Adam Lowerson has details on how you can win a pair of tickets.
Liverpool Disco Festival has announced the first wave of artists performing at the next edition of the event, which is set to take place on October 7 at Camp and Furnace and other venues across the Baltic Triangle.
The third Liverpool Disco Festival will be topped by an exclusive multi-media collaboration by two of the most influential record labels in disco, West End Records and Salsoul Records, who will be unearthing rare and previously unavailable master tracks from their vaults and offering them exclusively to Liverpool Disco Festival DJs to rework, reimagine and refresh for today's dance floor.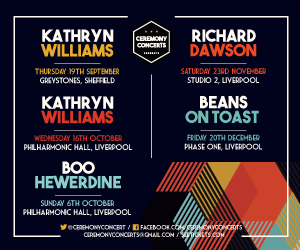 There will also be live performances from iconic New York disco diva Linda Clifford, 90s star Julie McKnight and house DJ Ron Carroll.
Other names announced include Dimitri From Paris, Jellybean Benitez, John Morales, Rahaan, Jamie 3:26, Natasha Kitty Katt, Mr Scruff (4hr St), Prosumer, Mike Dunn, Paul Trouble Anderson, Graeme Park, Eli Escobar, Kon, Mr Mendel, Get Down Edits, Hustle DJs, No Fakin', The Queen and Disco, Darryl Marsden, Steve Froggatt, Sameed and Will Tramp. 
Liverpool Disco Festival and Getintothis have teamed up to giveaway a pair of tickets to this year's festival on October 7.
To be in with a chance of winning, all you need to do is 'Like' the Getintothis Facebook page, share this post to your wall, and tag the mate you want to bring. Easy.
See our full gallery from Liverpool Disco Festival 2016 below.
Comments
comments