The Jesus and Mary Chain bring their fuzzy charm to Liverpool and Getintothis' Del Pike witnesses a classic band still at their absolute peak.
The Jesus and Mary Chain gig tonight has been much discussed over recent weeks, partly due to the unfortunate change of venue and partly due to a re-appraisal of their absolute greatness.
Olympia would have been perfect for this gig, rapidly becoming the new Royal Court of old. Shame it's on the outskirts of town but what an atmosphere once inside. Whilst the 02 Academy is perfectly serviceable, it's just not got that old school feel that compliments gigs by bands like this. We want plaster falling on our heads as the feedback kicks in.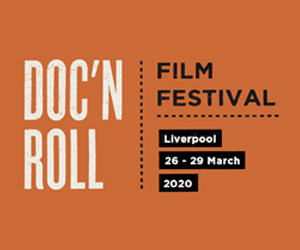 Remembered by many as the fuzziest band of the 80s, with a screaming debut, Psychocandy marking their debut in 1985, their follow up Darklands in 1987 eschewed the short-lived trademark sound in favour of perfect indie melodies and became an instant classic.
Occasionally popping up throughout the last 30 plus years with albums of variable quality, never truly disappointing, The Jesus and Mary Chain are truly back. This year's Damage and Joy is an excellent album, absolutely no filler and a drive that demands repeated listens. Its album's like this that make you want to get right down the front and make like it was yesterday. Chatting to fans, both casual and hard-core, it soon becomes clear how loved the Reid Brothers are. Online banter particularly suggests this has been one of the most highly anticipated gigs this year.
Strange then looking at the lack of bodies in the room, the move to the Academy was perhaps wise as this small gathering would fill barely a corner of the epic Olympia. The Sugarmen are not phased though and their short set is as upbeat and infectious as we have come to expect from these Liverpool favourites.
Not the most obvious of choices to support JAMC, the psych-rock ticks the box, but otherwise the Sugarmen sound is a little too clean for your average fan. The Pistols-style Pushbutton Age is the closest we get to real dirty rock, but the small pre-headline crowd are responsive and grateful for a decent warm up. Luke Fenlon carries the spirit of John Power in both hair and scouse charm, and has the confidence to hold an audience awaiting legends, after previously providing support for Blur, Weller and The Who. It's a short, tight set.
The Jesus and Mary Chain emerge from dry ice to the sound of Bolan and Reed, which is kind of perfect. The lighting reveals little of what is going on with Jim Reid the only figure clearly in view throughout the set. Even he is backlit in such a way to give your best photographer nightmares. The atmosphere is set though, with the awkward lighting complimenting the very nature of this most contradictory of bands.
Welsh Music Prize 2017 shortlist announced including Gruff Rhys, Bendith, Georgia Ruth
Any casual listener expecting a wall of feedback based on the early singles would be blown to the back of the house with the crystal-clear Amputation that kicks off the set. Not the only aural surprise tonight. The opener to this year's Damage and Joy, could easily be mistaken for Primal Scream, the likeness is astounding, but it is a truly great track and proves their worth in four explosive minutes.
It comes to something when a band who've been around as long these guys, have a new album so strong that you wish they would play more of that than their older classics. It's a good balance in fairness, solid crowd-pleasers and electric bursts of their new stuff which have been constant earworms since the first listen.
Happy when it Rains, a highlight from the beautiful second album Darklands from '87 gets an early shout. The Go-Betweens' Robert Forster cited Darklands as a favourite album at his book launch appearance at Leaf last week, and with songs like this it's hard to argue the case. That it sits so well next to the brand-new Amputee shows the constant and enduring quality of the band's work.
Head On from 1989's Automatic, suggests early on that this is clearly a career spanning set which is all life-long fans can wish for, and we're back in the new as Always Sad, a collaboration with Bernadette Denning mellows the mood. There are a few moments of retro bubble-gum pop on the new album, and this gorgeously forlorn, Spector-esque love song is the best of them. Echoes of Cats Eyes here, a band that clearly owe a debt to The Mary Chain.
The setlist continues to flip back and forth through the incredible back catalogue of the last 32 years with stand outs including Cherry Came Too and Between Planets before possibly the most fist-pumping moment of the night, the incredible Things Must Pass, by far the best track on Damage and Joy and an instant classic.
The inevitable Some Candy Talking sounds as freshly chaotic as it did in '85, and the only thing missing is Jim's hair. Brother William appears to have kept his, although it's now an explosive vision of grey. You'd be forgiven for mistaking him with The Melvins' Buzz Osborne when his head is gracefully bowed. There are times when William's playing sounds dangerously and delightfully like New Order. Shamelessly thrilling.
The title track to the Darklands album closes the set and it's the undeniable goose-bump bringing moment of the whole gig. Maybe that album was more important than Psychocandy, it's the one most of the audience will revisit after the gig on the strength of performances like this.
An encore brings much joy with Psychocandy's Just Like Honey, played to absolute perfection. Despite the fact that we can still only see Jim, he doesn't move a lot and it's difficult to decipher his banter between songs, it is still a mesmerising performance.
Cracking up, In a Hole and War on Peace complete an almost perfect encore. It would have been a brave move to finish the gig on a new album track, War on Peace providing the heart of the album and providing a link between themselves, Clinic's Distortions and The Velvets, but no, there's more.
A second encore kicks off with April Skies, another reason to revisit Darklands and a contender for their most achingly stunning song. I Hate Rock 'n' Roll from 1994's Munki album might not be the most obvious closer, but the tongue in cheek nature of it fits perfectly.
It's difficult to imagine anyone leaving disappointed tonight, other than over the venue change. The Mary Chain delivered and proved once again, you can't keep a good band down.
Images by Getintothis' Peter Goodbody
Comments
comments