Selected gems from this months batch of albums carefully picked for you by the Getintothis writing team in our latest Album Club.
Sometimes it's impossible to get people to agree about anything.
There's the old and well-worn joke that if you ask two economists a question then you'll get three different answers.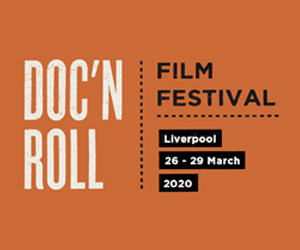 Well, when we talk about music, it's pretty much the same.
We can't seem to reach common ground – or even get close.
It's not simply that everyone likes different sorts of music; we know it can be quite tribal at times.
There's not much of a crossover between say, death metal fans and aficionados of pre-1960 English folk music, or those who are into grime and people who go for a bit of prog. There might be odd instances, but we reckon it's pretty rare. We can all be quite isolated and dismissive of each other's tastes in music.
It's akin to being a football fan. We all have our favourite teams. We all like football, but it's the team that we follow. Our teams. Being a music fan is quite similar.
Granted, we haven't reached the point yet where we're asked by a cabbie if we're a red or a blue and then depending on our answer we are treated to a 20-minute analysis of exactly what is going wrong at our club.
Can you imagine it? You get in a Delta and the driver asks, "You into grindcore or free jazz?" and are treated to  with a rambling discourse about how Albert Ayler lost his way when he started playing bagpipes.
But it could happen. I bet it drives non-football fans crazy when they're asked who they support but there's a certain resonance there; the reaction to "I don't follow football" would be pretty much the same as ours is when we hear (as we do) "I don't really like music."
It's something that simply doesn't make sense. It seems irrational. How can you not "like music"?
Yet all this is besides the music we do agree on. Or seem to.
Although we might disagree about music, we don't really end up fighting about it. There's not much chance of a bunch of Sisters of Mercy fans going toe-to-toe with those who follow Prince simply because they like a different sort of music.
The important (and unstated) fact is that we all love music.
However, even when we like the same sort of music or even the same artist, then it's can be very hard to agree.
Take Prince for example. For some, Sign of the Times might be his greatest album, whereas for others (this writer included), it sort of pales in comparison to The Black Album or Parade. It's almost sacrilegious if you admit to another Prince fan to harbouring any doubts about Sign of the Times, even if it's a slight reservation about the length of it all.
As a long-time Bob Dylan fan I'm constantly baffled about how much acclaim the sprawling and self-indulgent Desire album receives while something as tightly-focused and beautiful John Wesley Harding can be overlooked.
And then we get to arguing which is the best track from The Fall's Slates ep and I can't believe that anyone could rate Middle Mass higher than Prole Art Threat.
When such differing opinions come to the fore, I sometimes wonder if we're actually listening to the same artist.
There must be thousands of examples of conversations like this: ones you have with your musically-minded mates, irrespective of what and who exactly you're into.
And we at Getintothis are no different at all.
This writer's unashamed love of Coldplay has, you will not be surprised to learn, provoked guffaws of derision from all and sundry and while I'm sticking to my guns as far as Chris Martin & Co are concerned, I fear that I may not convince many others of their sublime greatness. (I may have gone a bit far on this latter point and I'll bet the editing pen will delete both "sublime" and "greatness.")
But all that is what makes being into music so good. Wouldn't it be boring if we all liked the same thing?
So, with all that in mind, here are our writers picks of their best albums of October and something for us all to (dis)agree on. Rick Leach
Angelo De Augustine: Swim Inside the Moon
Asthmatic Kitty Records
One day a song came on the radio – full of analog hiss and the warm quality of a vintage record but with some undoubtedly modern songwriting. Just a tired morning voice of mostly a husky falsetto. The song was Crazy, Stoned and Gone by Angelo De Augustine.
At the end of it, our radio host informed that the song and it's recently released encapsulating album was recorded in a bathroom with just a tape machine and an SM57.  Even basic demos are now recorded with more sophistication than this, but here was an album getting national airplay recorded with some very basic technology. It's a statement against the expected modern production standards.
However, that's no reason to ogle over Swim Inside the Moon.
The reason to ogle over the album is because the songs are gorgeous. From the basic production to the fact the album is released on Sufjan Stevens label, it's all in accordance to the bold statement of baring it all down to the song and the song only.
And the album succeeds well in doing so – opener Truly Gone captivates with singable guitar hooks and catchy chorus and Crazy, Stoned and Gone reeks of intimate introspective insightfulness. Moreover, the qualities hold together just as much for any other track on the album.
The album paints a mood. It's like being in some messy crowded just-out-of-university bachelor's flat with its condom or plastic bag covered fire sensor and its stink of dirty socks and weed, and your half-stoned and half-hungover friend decides to sit in the empty bathtub with his guitar and starts singing songs.
It's intimate. It's about being comfortable and finding normalcy in most uncomfortable and abnormal of places. It's that mood and part of life with which Swim Inside the Moon resonates. Amaan Khan
Blis: No One Loves You
Sargent House
 Atlanta, Georgia outfit, Blis, (Aaron Gossett – guitar & vocals, Luke Jones – bass, Jimi Ingman – drums) are the latest act to be led into the Sargent House stable and with good reason.
They seem to fall slightly outside the realm of Sargent House's roster, however one thing's for sure – the label home to Chelsea Wolfe, Russian Circles, Boris et al have always had an eye for talent and Blis' debut album, No One Loves You, further enhances their reputation in releasing quality over quantity.
With the opening number, Dumb, brand new fans will instantly hear this as a gateway to new adventures, but in saying that there's plenty of meat on the bone for Bitch Magnet diehards, too. Stale Smoke and Ugly lean towards a post-hardcore pastiche which undulates throughout the album's thirty-six minutes.
While no doubt both emo and post-hardcore devotees will be revelling in it all, both genres are veiled by a shoegaze ambience which also features admirably during No One Loves You.
Many a band has attempted to align these genres, but I can't recall too many having achieved the heights of Blis. A precocious talent who have released a seriously good debut. Simon Kirk 
Broen: I<3Art
Bella Union
The first Broen album, I<3Art which has just seen its release thanks to those wise Bella Union folks, is nothing if not an eclectic work.
Noted for their off the wall live performances, they've created an album which conjures up images and flavours from across the musical spectrum. This is pop music in its strangest, most inquisitive vision.
It follows few rules and is wholly comfortable in its own skin. It's a modern art record, its secrets held close in an abstract musical vision. It's all in the changes. The leaps and folds in the layout.
Pulling in funk bass riffs, experimental electronica soundscapes, modern jazz arrangements, and with the purest of pop intention, it's an album that truly celebrates itself, and in all the right ways. Black Line for instance, starts with the same heavy Prince flavours we find all through the album, before swirling layers of ethereal choral vocals take the chorus, all weaved through stretched out analogue synth lines.
<3 is a heady, swaying, claustrophobic and dissonant piece, with vocals that leap from summer-sweet folk melody to a spoken word chorus, all the while, the music circling, and intoxicating above, its cacophonous climax dizzying in its darkened splendour.
The jazz-tinged You (Detective), with its throbbing bass sounds and a taste of Cafe Del Mar sunsets. It would be an understandable opinion to say that on first listen this record feels wilfully difficult or undisciplined at times, but each listen unearths a new unseen layer.
Like that stranger in the room who ends up becoming a close friend, this could be the start of a quite unique and wonderful relationship. Paul Fitzgerald
Eyre Llew: Atelo
Eyre Llew
There are times when the surroundings you find yourself in can simply take your breath away. You stand there in awe of whats in front of you. In their glorious debut album Atelo, Nottingham three piece Eyre Llew have captured that element of wonderment perfectly.
Searing vocals, crystal percussion intertwine with valleys of juxtaposed guitars and delicately placed synths to create a sea of emotions. From sampling train stations to the gales of the fjords of Norway, there is an abundance of lush sounds to plunge head first and absorb your senses with.
The journey that Atelo takes you on will stay with you from the moment you let its delights flow over you. When the clouded waters of Opus1 strike you, you know just how special a record Atelo really is.
Havoc brings a numbing tension as it hits your core, taking you up and down peaks and troth's of suspense, the stirring tones of Oslo feel as if you could be gliding on the thermals of mountain tops.
Gaining its name from the Greek meaning for incomplete, Atelo does feel like the beginning of an epic saga that is yet to be told. If Tolkein had decided to sit off and watch an Attenborough box set before spending a month in the Himalayas, this would be the soundtrack to his Hobbit shaped adventure.
From heartache and somber to elation and bliss, Eyre Llew have managed something truly gripping with their debut. If this is the beginning of their journey, we can't wait to see how their story unfolds. Craig MacDonald
Godspeed You! Black Emperor: Luciferian Towers
Constellation
As your granny might have said, this is the music to which the donkey died. The clue's in the name. Uplifting this is not.
And that may not be surprising given the various statements made by the band before the release of this, their sixth album. Of the title track, they said "look at that fucking skyline! big lazy money writ in dull marble obelisks! imagine all those buildings much later on, hollowed out and stripped bare of wires and glass, listen- the wind is whistling through all 3,000 of its burning window-holes!". They couldn't even bring themselves to use capital letters.
The album artwork is a polaroid photo of two simultaneously collapsing tower blocks on which someone has scribbled the words: "The building chokes, folding inwards there's a pit inside where the beating heart of the sun expands. Dust traces its contours like a radiograph".
Are we setting the picture sufficiently clearly?
No, then try this, also a band statement about the album: "this, this long-playing record, a thing we made in the midst of communal mess, raising dogs and children. eyes up and filled with dreadful joy – we aimed for wrong notes that explode, a quiet muttering amplified heavenward. we recorded it all in a burning motorboat."
We think that last bit's a joke. We don't hear the sounds of the water gushing into a vessel in flames, nor the cries of "Women and children first" on this album. So, it's not the Titanic. Or Celine Dion.
But what is it?
If we're honest we're not sure. Like Mogwai, this is music best sampled live, or failing that, very loud. We have neighbours here at Getintothis and we have a pretty good idea how they would react if we were to try and re-create the gig experience, even if we could lay our hands on the necessary PA kit.
That said, this is classic GY!BE stuff. Bosses Hang (the aforementioned donkey theme tune) is powerful and arresting. Anthem for No State, the album's closer, is a much more melancholic piece and probably for good reason.
Maybe the UK should adopt this fourteen-and-a-half minute piece as its new National Anthem. That'd make the fuckers listen at international football matches and every time Lewis Hamilton wins a Grand Prix. We reckon Boris would be on board for that. Although we doubt the band would consent. Peter Goodbody
Charles Howl: My Idol Family
Oh Many Records
Daniel Nellis, aka Charles Howl, emerged with a single and EP of punky surf-psych recordings four years ago, he and his words buried somewhere deep underneath a hiss of smoke and fuzz. But his first album Sir Vices in 2015 showed the makings of not a sensitive singer songwriter – his view of the world is too sideways and wry for that – but one who tells truths, with a cute humour.
New release My Idol Family shows a mighty leap in Howl's confidence up front – he also plays bass for The Proper Ornaments – and on it he's at ease observing that which amuses and annoys, sharing details with us with a gleeful wink.
Take the delightful sarcasm of The Dinner Party, a musical rolling of the eyes at that buffoon who gets on everyone's nerves, desperately, but all are too polite to say; and the obsessive celeb/Lou Reed emulation that gets out of hand, in Met Lou's Needs.
On John Albarn there's a curious imagining of John Lennon and the Blur singer morphing together, somehow ('One lived a Parklife, one held your hand'). We're gifted poignancy on the record as well; Goodbye Sleep may be written after a one-off bad time, but fits a multitude of the bloody things.
Charles Howl is master of the earworm keys; The Dinner Party, Death Of Print and American Boy are testament to that. We get his love of soundtracks and pop, no bother; and a fondness for full on twangy guitar and joyful melodies, with zero shame, thank goodness – the instrumental Fla Da Da is no finer example.
And the orchestration; Sweet Mother of Jesus, the orchestration.
On Never Forget What You Are, the strings mock; and who can ignore the elegant, emotional swells in the album's exit song She's Throwing Up; the one that makes you want to go back to the start and listen again. So you do.
Produced by Howl and fellow Proper Ornament, Bobby Syme, My Idol Family is a clever, witty snapshot of the here and now, 2017, and the sign of a songwriter with a very unique talent for reflecting the world around him. Cath Bore
Mass Datura: Sentimental Meltdown
Mass Datura
Checking in at a mere 27 minutes, the seven songs that make up the debut release from London-based quintet Mass Datura had better be good. We've paid good money for this.
We did that because they were one of our fave acts from Psych Fest in Liverpool in September. We remember the early Pink Floyd-style stuttering rhythms, the snarly guitars from Thomas Rowe and, of course, the whining violin from Leanne Roberts.
Releasing an album that signs off before the half hour mark is up might be brave or foolhardy. But remember, folks, it's not the quantity, it's the quality. And this album works that maxim perfectly. There's no filler here, every song's a cracker.
There's an element of Magazine or early Buzzcocks about some of the songs. Hello Evil, in particular, is reminiscent of something you'd expect to come out of a Howard Devoto workshop.
Black Palm is the love child of a union between Talking Heads and Brian Ferry.
There are markers all over the place and it's a glorious mish mash of really cool takes on the kind of music some of us older Getintothis heads grew up with. Ariel Pink's Haunted Graffiti must also surely be on heavy rotation in the Mass Datura Office
Album closer, Hanging From A Thousand Nails has us thinking Cramps and Poison Ivy as well as more recent White Stripes and, hey, just rock. Is it psych, then? Yeah it is.
It's just that's a whole different discussion which requires the parameters to be defined first. A bit like an elephant, we know what one looks like, but if you don't then we're gonna have a hard time describing one to you.
This is your work commute album.
Probably not the commute into work, but definitely the one to play loud in your headphones on the way home. On a Friday after a couple of beers in the pub while you're considering what to order from the Chinese takeaway. Hit it. Peter Goodbody
Melkbelly: Nothing Valley
Wax Nine Records
So, before I go on, let me say yes, it does sound like The Breeders, but that is not wholly a bad thing.
I've been long waiting for this release and it doesn't disappoint.
From the opening track we delve into a grunge revivalist of an album mixing elements of Kim Deal-esque vocals and time changes with a rawness of big muff guitar driven sound. Melkbelly capture an element of grunge music from the early nineties. Mixing the vocal sweetness with this rough-edged production make this a great album.
With well-tempered songs and music that feels effortless, Melkbelly have made this sound their own. All I can say is get this as quickly as you can if you're after a hard copy of a future classic.Guy Nolan
Protomartyr: Relatives In Descent
Domino
Like their distant cousins, Sleaford Mods, Detroit's Protomartyr are one of the few bands these days that are in a rich vein of form.
Under Color of Official Right held the remnants of something cathartic, instant and intense. Follow-up, The Agent Intellect, exceeded its predecessor, both sonically and lyrically. It was simply a showstopper, all twelve tracks of it. It was their landmark moment and a release which guaranteed they'd be sticking around for a while.
In the cycle of relentless touring and getting behind the studio glass, enter Relatives In Descent: their latest offering. Whiskey drinking, chain-smoking curmudgeon, Joe Casey, once again fronts this sonic tornado, delivering more political bleakness through his foggy lens of despair.
Although merely brushing shoulders with the likes of The Fall, The National, and early Nick Cave & The Bad Seeds, Protomartyr still provide their own menacing invective. Yes, Casey has similarities with Mark E. Smith, but he is more forthright. His diatribes are much more concise and they need to be to match his band mates' urgency.
While Intellect may still be considered the better album, Relatives In Descent has just as many moments that grab you by the scruff of the neck and demand your attention.
The purity of punk with A Private Understanding. The rollicking drums at the beginning of  Here's the Thing. The sound of two comets colliding during Windsor Hum.
Then there's Male Plague. A stand-up-and-be-counted tirade, drenched with a backdrop atmospheric droning guitar licks that actually embody the sound of punk.
These moments of magic are frequent throughout Relatives In Descent. Another staple in a year where punk has thrived. Simon Kirk
Sua-Hiam-Zun: Scattered Purgatory
Utech records
Developing their sound Sua-Hiam-Zun have drifted away from their psychedelic doom folk and towards Krautrock rhythms and drones. They continue their themes of otherworldly realms with this album.
They've become a window onto a new universe of sound, using familiar texture and sounds in a very unfamiliar way they drop. Cascades of synthesiser drones and appegiating layering with repeating delay shimmer through each song, they remind this listener of early industrial/electronic pioneers such as Clock DVA or Red Mecca- era Cabaret Voltaire  with each song a progression of the last, enveloping the listener to the end. A well-structured and pleasing album, well worth searching out a hard copy for the extra track. Guy Nolan
Sugarmen: Local Freaks
Modern Sky
Local Freaks is the eagerly anticipated debut album from Liverpool favourites, Sugarmen.
The lads – Luke Fenlon on vocals and guitar, Chay Heney on guitar and vocals, Tom Sheilds on bass and Sam McVann on drums- have, over the past four years established a solid live reputation, and not just locally.
They've appeared with Blur and The Who at Hyde Park, The Specials at Kew Gardens, and played at SXSW in Texas last year followed by a trip to Seoul. This year, they graced the BBC Introducing stage at the Reading and Leeds festival.
They hit the ground running as far as recording is concerned; their first single Dirt was produced by Mick Jones.
The short and sweet numbers on Local Freaks include Central Line, an early live favourite, with vocals by guitarist Chay, which is transformed into a gentler, poppier version of the onstage stormer.
Continuing the more considered new direction, Rabbit Hole, Sold, and Time evoke an almost psychedelic sixties feel, albeit with a rougher edge.
In contrast, another live favourite, This is My Life, leaps out of the speakers, the political, anthemic lyrics screaming out in fury.
There's a mix of an American west-coast vibe with a punk sensibility here, their many and varied influences coming through subtly, a mixture of The Monkees, Orange Juice, and The Clash, but it's all refined into their own sound- they're not just copyists by any means and, more importantly, they don't sound like anyone else around at the moment.
The band are more punky and raucous live, but no matter, these songs are pure gold and the more mature sound possibly gives an indication of how they will develop in the future.
As far as the present goes, they are at the top of their game. Denise Hodgkinson
Comments
comments