As Richard Barbieri of Porcupine Tree and Japan stopped by Liverpool's Church of St. Margaret of Antioch, Getintothis' Lucia Matusikova experienced something atmospheric. 
Richard Barbieri, former member of prog rock legends Japan and keyboardist for Porcupine Tree, stopped by the Church of St. Margaret of Antioch and brought a bit of magic to Liverpool's Friday night.
Entering the dimly lit picturesque hall of the church one could feel that the night was going to be special. Candle lights, old holy sculptures and flashing lights at the very back. The atmosphere got almost tangible as Richard Barbieri entered the room followed by his guests – saxophonist/vocalist Lisen Rylander Love and trumpeter Luca Calabrese.
After setting up all the synthesisers they started off with Ghosts from the Japan repertoire, and with the first sounds everyone in the room listened with breathless captivation. It's not unusual for him to perform a piece of work he had made with Japan, but he surprised us by doing more as he added A Foreign Place and The Experience of Swimming.The beautiful setting added to the overwhelming feeling of being in another place.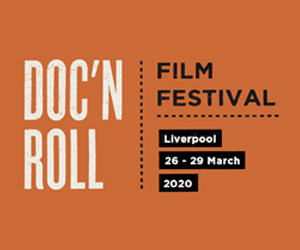 As the night went on, it was more about the synergy of the three artists. Not taking the full spotlight, Barbieri left the stage and let Lisen and Luca show their talents as musicians. Afterwards, all three of them successfully lead everyone through a one of its kind experience and were rewarded with an applause that lasted for long. When everyone thought the night was over, Barbieri returned to stage for a small raffle in memoriam of a person that was very dear within the community of his fans.
The outstanding sound and the magical experience with an attention to the detail is all what Richard Barbieri is about and it is that very reason that makes you want to go back and experience it all over again.
Lovely evening at the #RichardBarbieri gig in Church of St Margaret of Antioch in Liverpool. Hairs on the back of your neck stuff! pic.twitter.com/m2wSGUruHa

— Mike Jennings (@mikejlfc) September 30, 2017
Comments
comments