Serial killer Charles Manson has died in a hospital in California, Getintothis' Peter Guy reflects his life and crimes plus links to contemporary pop music and counter culture.
Infamous serial killer Charles Manson has died in a hospital in Bakersfield, California.
A spokeswoman for the California Department of Corrections and Rehabilitation confirmed news of Manson's passing, assuring the press her outfit will very soon put out an official statement on his passing.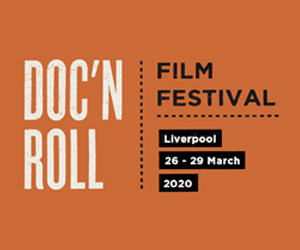 The head of the Manson Family was found guilty in 1971 of orchestrating the murders of seven people, including actress Sharon Tate.
He was reported to have sought to start a 'race war', which he dubbed Helter Skelter after The Beatles' song of the same name.
Manson was sentenced to death, a sentence which was later amended to life imprisonment in Corcoran State Prison after California discontinued the death penalty.
Kern County Sheriff's Lt. Bill Smallwood told The Times earlier this week that Manson was at a local hospital.
Manson and members of his "family" of followers were convicted of killing actress Sharon Tate and six other people during a bloody rampage in the Los Angeles area in August 1969.
Tate, the wife of director Roman Polanski, was 8 and a half months pregnant when she was killed at her hilltop home in Benedict Canyon on August 9, 1969.
Helter Skelter and the best Beatles songs – ranked by Liverpool musicians
Four others were stabbed and shot to death the same night: Jay Sebring, 35; Voytek Frykowski, 32; Abigail Folger, 25, a coffee heiress; and Steven Parent, 18, a friend of Tate's caretaker.
The word "pig" was written on the front door in blood.
The next night, Manson rode with his followers to the Los Feliz home of Leno and Rosemary LaBianca, then left three members to kill the couple.
Manson initially was sentenced to death.
But a 1972 ruling by the California Supreme Court found the state's death penalty law at the time unconstitutional, and his sentence was changed to life in prison with the possibility of parole. He has been denied parole 12 times.
During his four decades of incarceration, Manson has been anything but a model prisoner. Among other things, he has been cited for assault, repeated possession of a weapon, threatening staff and possessing a cellphone.
In January, Manson, 83, was rushed to Mercy Hospital in Bakersfield for what authorities at the time would describe only as a serious medical problem. He was returned to prison a few days later.
In 1968, Phil Kaufman, who had met Manson in prison, moved in with Manson and his "Family" and urged Manson to record some of his songs. Kaufman managed to raise $3000 and pressed 2000 copies of an album entitled Lie: The Love & Terror Cult containing 13  songs.

The album included Cease to Exist  – the song was later modified slightly by Beach Boys drummer Dennis Wilson and re-recorded for the band as Never Learn Not to Love. lyrical changes are said to have upset Manson greatly.

Each of the original 2000 copies came with a poster that was put out by "A Joint Venture" and that bore signatures of many prisoners and inmates, all supporting Manson and the Family.

The album was released March 6, 1970 and distributed on the West Coast, by the same people who did the first underground album, Great White Wonder, a collection of pirated Bob Dylan tapes.

A cover version of Look at Your Game, Girl appeared on Guns N' Roses' 1993 album The Spaghetti Incident?, upon lead singer Axl Rose's demand, despite protest from his band mates.

In 1970, the Manson family recorded an album, titled The Family Jams, of songs written by Manson, although he did not appear on the album.

In the 1980s, Manson made many recordings in prison on tape including Commemoration, Live at San Quentin and The Way of the Wolf.

An album of acoustic songs titled Completion was recorded in the 1980s by Henry Rollins of Black Flag and was set to be released on SST Records by was cancelled due to the label receiving death threats. Only five test pressings of Completion were made, two of which remain in Rollins' possession.

Scheduled for release by Lupo Records on May 7, 2007, was the Charles Manson album The Summer of Hate – the '67 Sessions.

The 1970 Manson track Sick City was later re-recorded by Marilyn Manson and released as a Valentine's Day gift to his fans via podcast from his website back in 2000.

It's widely known Marilyn Manson pulled his stage name together from Marilyn Monroe and Charles Manson, whom he considered the two biggest icons of the 1960s. Manson later wrote to the performer from prison.

The Lemonheads covered Manson's Your Home Is Where You're Happy back in 1988.

The band kept the lyrics and title intact and performed it on acoustic guitar for their second album, Creator.

Manson was given full writing credits in addition to royalties. Since he still owed money on the lawsuit, all of the profits ended up going directly to murder victim Woytek Frykowski's son, Bartek.

Meanwhile, Kasabian have taken their band name from Manson Family member, Linda Kasabian, who testified against The Family in return for immunity.
Comments
comments