As part of his acoustic tour, Liam Fray called into Liverpool's O2 Academy and Getintothis' Lewis Ridley was there to take in the chilled vibes both inside and out.
A Liam Fray acoustic gig packs a wholly different vibe to a full Courteeners set, the only likeness in terms of content would be his acoustic interludes which tend to last for 3 or 4 songs as part of an evening with the full band.
There are no flares, but instead, dimmed lights, as he enters the stage to Hushabye Mountain before, in quick succession, How Come and An Ex Is An Ex For A Reason.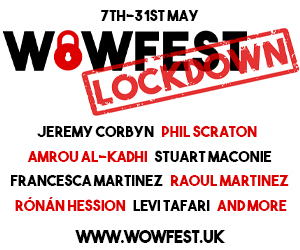 The intimacy allowed Fray to engage with the Liverpool audience, detailing how the city had welcomed him and the band with open arms 11 years ago (it's hard to believe it's really that long ago).
They were told they'd struggle in Liverpool as Mancs, quite clearly this has been far from the case. So when Fray announces that, "it's like Manchester in here", you couldn't quite be sure whether he meant the dedicated following or the dripping ceiling.
Indeed this tour has been one for the more devoted, and B-side Chipping Away has been a satisfying inclusion – a rarity if there ever was one. The same goes for Car 31, although this one made the cut on an actual album, Lullaby.
These were, of course, sprinkled in amongst Courteeners' set favourites such as Acrylic, Bide Your Time and Please Don't, the latter of which was dedicated to The La's. There was a stunning rendition of Mapping The Rendezvous' Modern Love in there, too.
A five-song encore concluded the night, Smiths Disco is always a popular shout, this one was sung with Fray's two sisters in mind, and anyone who likes The Smiths. Then, 22 years to the day of Pulp's Different Class release, Disco 2000 led into Not Nineteen Forever.
After placing down his guitar and taking applause from the crowd, as if anyone would forget, he squeezed in traditional set-closer What Took You So Long, the tune of which was sung down the stairs, out onto the streets and into Merseyside's cold, Monday night air.
Monday Night Club. Insane.

Well in Liverpool. Lx

— Liam Fray (@What_Liam_Said) October 31, 2017
Comments
comments