North Carolina's electro-pop duo, Sylvan Esso called in at Arts Club as part of their UK tour, Getintothis' Daniel Bundy was there to soak up the action.
Genuine surprises are a rarity in life, but last night's Sylvan Esso gig at Liverpool was packed full of them.
It kicked off with Bayonne, a specially billed guest. Taking stage with big headphones like ear defenders, twisting dials on a piece of kit and 'check'ing microphones, what seemed like a last minute sound test transpired to be an outstanding one man act. Those dials were a loop machine. Initial nervous movements over drums and keyboards progressed into pulsating chest thrusts, as if a xenomorph was struggling to break free of him. And how did he sound? Absolutely next level.
Bayonne's music can be described as new age with oomph, meditation tapes backed by war drums. The soundtrack to a yoga class where you know you're moments away from centering yourself but there's that one slight, that one injustice in your day that makes you want to rise up and confront your problems head on. With sample harps and triangles, blue and white lights and a smoke machine, Bayonne was a disorientating trip to Heaven with a master of experience creation.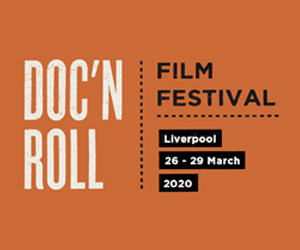 When his half an hour set ended, crowd response was muted, but this was the opposite of criticism. There was only so much emphasis an audience could put on responding to what had just been felt.
Half an hour later when Sylvan Esso arrived, excitement levels rocketed. The old theatre space in Arts Club was packed front to back and when Amelia Meath and Nick Sanborn took to stage, the band themselves seemed taken aback by the turnout.
Humbly, Amelia laughs and smiles and says 'We've never played Liverpool before. It's nice when you play a new city and all you guys show up.'
Nick points to a can of beer on his production desk with the plastic from the four pack still attached. 'I've still got the plastic on. It's what we do back home and Liverpool seems like that kind of place too.' Truer words never spoken.
An hour and an encore later, it's no guesses to why so many crammed in to see Sylvan Esso. They're all about interpersonal chemistry. Hunched over his keyboard, Nick plays with a mile length grin as if trying to encourage Amelia to mischief. Amelia responds by bounding around the stage, throwing dance moves varying from 80's jazzercise, appropriate given the retro arcade sound they boast, to poses like the ones seen on ancient Greek statues.
As she does all this, Amelia plays up to the photographers, plays up to the die-hards in the front row and drags the entire room into her sense of presence. It's her room and even the most jaded of hipsters grin, throw their arms about to an electro pop sound that commands dancing. And when they return for a further fifteen minutes, the crowd are in frenzy. Sylvan Esso's beaming smiles at the end, pulled right from the pits of their stomachs, told the whole story.
Liverpool loved Sylvan Esso. Sylvan Esso loved Liverpool. If you're into electro pop, dancing, or just want to know how live music can have such an effect on a crowd then catch Bayonne and Sylvan Esso. You'll end up loving them too.
Comments
comments