As The BME announce Business Of Music, Getintothis' Paul Fitzgerald looks at how the event fits into their long term plans.
The British Music Experience is hosting some interesting events in the coming months.
On February 8, in conjunction with the Institute of Directors, the BME will host The Business Of Music, bringing together business leaders and guests, to discuss the meaning of the 'music business' in a city such as Liverpool.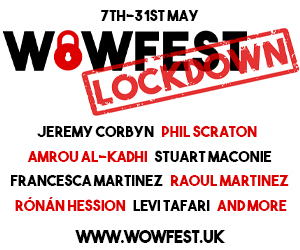 The ongoing discussion of where this UNESCO City Of Music finds itself currently, and how best to develop our music and creative arts brings differing opinions to the fore, as was highlighted in the recent report Liverpool, Music City, commissioned and carried out jointly by LJMU and Bido Lito! 
The Business Of Music looks at the city's musical heritage and the contemporary scene, to discuss their impact on the region's economy both now and in the future. The event is hosted, on behalf of the IoD, by Owen Cottrell, a film & immersive content producer with a passion for the creative industries, in particular the digital sector.
Guest speakers on the night include Kevin McManus, curator of the BME and Rebecca Ayres, the Chief Operating Officer of Sound City  and Modern Sky UK. Rebecca's work with the Sound City Entrepreneur Training Programme opens opportunities to those wanting to work in the music industry.
Also speaking will be Chris Meehan, the founder and CEO of award winning music publisher Sentric Music, which handles more than 600,000 copyrights across the world, representing over 100,000 songwriters and licenses music in more than 100 countries. The company employs more than 50 staff in offices in Liverpool, Hamburg, Amsterdam, London and New York, and Chris himself appeared in Music Week's 30 Under 30 and Music Business Worldwide's Young Executive list for 2015.
Other events at BME over the coming weeks include a Morrissey day on February 22, with a whole day of events and a pop-up exhibition of memorabilia, plus a screening in the evening of the 2012 BBC Inside Out NW film on Morrissey fandom and a Q & A with producer/director Sally Williams who made the film.
As well as this, following the release of new album Pete Sounds, the inimitable Pete Wylie will be in conversation on February 24, discussing his life, and the ups and downs from his career.
The Business Of Music is at The British Music Experience on February 8.
Comments
comments