As The Wailers tour one of the most famous albums in reggae history Getintothis' Lauren Wise heads to Liverpool's O2 Academy for a relaxed night of Jammin'. 
If you were struggling to find the venue for tonight's event, you could easily have sniffed your way to the O2.
Once there you would have found an exceptionally relaxed and diverse crowd ready to enjoy a reggae-filled Wednesday night.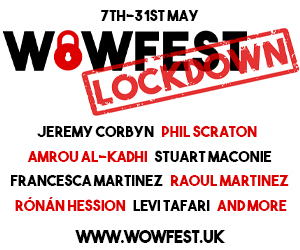 The first of two support acts is Jeremiah Ferrari, a Manchester-based four piece who set up the vibe of the evening appropriately.  Their mix of reggae is topped off with a 1975 style vocal and peppered with northern indie that gives the music a true home in Liverpool.
A highlight of their set is Burning Inferno, offering up a relaxed jam to get everyone in the mood.
Next up is second support act Common Kings who make their touring debut. The three piece from California certainly didn't seem like rookies in live music performances, hyping up the crowd with a professional ease.
Their style of reggae incorporated some American soul too, updating the genre for younger audiences who may be more inclined to stick to the charts rather than stray into their parents' record collections.  This soulful topping on traditional reggae may not be to everyone's taste but certainly opens it up to an entire new audience, which is a feat for any musician.
There is every danger for The Wailers that performing without the leading man would cause there to be a gaping void where Bob Marley should stand.  In fact, continuing to perform without him could even seem like a catastrophic mistake, only exacerbating his absence.
However, luckily for The Wailers, as we're sure they know, this was not the case.  Marley was incorporated heavily into each step of the set – unable to be missed as his portrait hung on the back of the stage.
And while stepping into the legend's shoes may have seemed a daunting task, it's one that Josh David Barrett pulled off with ease, all the while acknowledging himself as simply a messenger of the work Marley created.
The line up of musicians in The Wailers is a mix of old and new, with Aston "Family Man" Barrett, Tyrone Downie and Junior Marvin making up the original members.  The easy-going atmosphere meant this wasn't your ordinary gig with mosh pits and drunken brawls galore. Instead it was a relaxed affair that felt more like you were chilling in someone's living room while being treated to a particularly talented jam session.
As soon as Buffalo Solider started up it was clear just how rapt the audience were to be able to bear witness to a performance by some of the original masterminds behind Bob Marley & The Wailers.  There was hardly a single person not bobbing their head and singing along, no doubt many reliving an original gig.
It's so hard to pick out particular highlights as the whole night seemed filled with them, from No Woman No Cry to Three Little Birds, from I Shot The Sheriff to Is This Love. The only downside was no Stir It Up, which seemed like an odd song to leave considering its popularity.
Ending on Exodus, The Wailers left the stage and left everyone in an air of nostalgia with weekday worries dissipated.
Images by Getintothis' Warren Millar
Comments
comments