As we approach the 40th Anniversary of The Clash playing Victoria Park, Getintothis' Mark Rowley remembers his seventeen year old self, on a mission to see his favourite band.
April 30 means an incredible 40 years have passed since The Clash's infamous free concert at Victoria Park, London. Theirs was the standout performance of the day's Carnival Against the Nazis.
A demonstration rally was organised by the Anti-Nazi League, which was to culminate in an ambitious free festival in east London. It was without question its sister organisation Rock Against Racism's finest hour. Subsequently dubbed 'Punk's Woodstock,' the lineup also featured Patrick Fitzgerald, X-Ray Spex, The Tom Robinson Band and Reggae brethren-in-arms, Steel Pulse.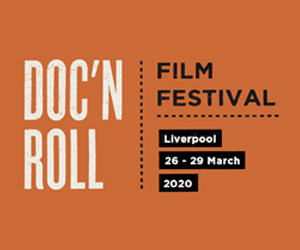 To say there was considerable political unrest in Britain at the time would be a massive understatement. With a decade of industrial strife, regular power cuts, bus and train strikes, mountains of uncollected rubbish-waste on street corners and the majority of Britain's cities resembling a bomb site, anger prevailed across urban industrial communities, whilst blame was being apportioned in a variety of different directions.
The Clash's seminal, self-titled first album, released a year before the Victoria Park concert, featured a back cover showing pitched battles between police and black youth at the 1976 Notting Hill Carnival.  It also had a call to arms by the band, through their song White Riot, arguably the most important song of its generation.  This gives a massive indication of the political climate that was brewing in Good Ol' Blighty in the late 1970s.
Countless little Hitlers the length and breadth of the country, fuelled by the anti-immigration, 'rivers of blood' speech by Enoch Powell (along with a drunken racist rant by Eric Clapton and the proclamation by David Bowie that facism was both inevitable and desirable), were seizing the opportunity provided by the state of the nation debate to point fingers at those they believed to be the cause of the mess; namely Blacks, Asians, Homosexuals and any 'white pinko liberal' who chose to stand in their way.
Momentum had built for a counter-movement, as numerous bands signed up to fly in the face of Fascism.  The Anti-Nazi League was borne out of a variety of Socialist groupings, trades unions and the Labour left to fund a movement against the wave of extremist bigots, who were busy carrying out a recruitment drive to disenfranchised young people on working class estates up and down the land.
As a seventeen year old lad who had completely bought in to The Clash's stance of 'we're anti-fascist, we're anti-violence, we're anti-racist, and we're pro-creative', there were only two questions to answer about this proposed rally and concert: Who is coming with me, and how will we get there? These questions got answered in the days leading up to the event.
Growing up in the north Midland town of Newcastle-under-Lyme, the punk scene (and the hippy one, for that matter) centred on a pub by the name of Syd's Bar. The pub has since been described as being like 'a youth club for under-age drinkers' and could simply not exist in today's 'proof-of-age, passport ID' world.
It was in Syd's that the Left was doing its own bit of youth recruitment to the cause against racial intolerance and bigotry. Free travel to and from the Carnival was available to anyone happy to sign up to free membership of the Anti-Nazi League. This was a no-brainer, which I along with all of my torn-clothed, safety-pinned pals at punk central station was more than happy to put pen to paper for.
And so on the day, the pick up point was a lay-by just before Junction 15 of the M6, at 7.30am. I boarded with three of my neighbourhood buddies and we occupied the remaining 4 seats of the coach. It was a little early for a full on punky reggae party, but the excitement was tangible and it wasn't long after, that the first can of Harp lager was cracked open, and the cheese and onion butties meant for later in the day were consumed.
After a period of 40 years, memories of actual timings of events during the day are sketchy. The start of the rally was at Trafalgar Square and it was nearby that we alighted our coach. By the time we'd arrived, the march had commenced and was in full swing. We latched on to the end and automatically joined in with the football-style chant, 'The National Front is a Nazi Front, Smash the National Front'.
We waved the tiny flags that were handed to us by comrades selling papers such as Socialist Worker and The Morning Star and occasionally flashed two fingers at the gaping public, intrigued to see so many punks walking purposefully through the streets of central London.
An anticipated ambush from the National Front (after all these were the Rock 'n' Goal years), never materialised and the novelty of punching the air, whilst shouting slogans had gradually worn thin. That, along with a realisation from the speed of our walking that our estimated time of arrival at Victoria Park was going to be much later than we could afford, meant that drastic action was required forthwith.
Consequently, we bailed from the march about one hour in and jumped a tube train, to ensure we arrived in Hackney with time to spare. Thankfully, we were there to see most of what X-Ray Spex had to offer, including the incredible Oh Bondage Up Yours and the recently released single The Day The World Turned Day-Glo, before taking a walk around the site to see what weird and wonderful people had so far gathered for this politically-charged, hugely significant event.
There were punks, hippies, rastas and all manner of lefty-types, shouting through megaphones, shaking buckets of coins and warning of impending doom, should we be ravaged by fascist racists, who were effectively (along with the police) our natural enemies.
After a quick perusal, we decided to locate ourselves nearer to the stage, as The Clash's set was to be a mid-afternoon appearance, and it was them that were up next. This would be my second time seeing the band, having been to experience their live show (six months previously to the day), at Hanley's Victoria Hall. as part of their Out Of Control tour. That gig still ranks as my favourite one of all time, such was the impact of The Clash. Despite the bus strike at the time, I ligged backstage after the Sunday evening show, hung out with the band and then, as fortune would have it, managed to blag a six-mile lift home in the band's minibus, with Joe, Mick, Paul and Topper on board.
Taking the stage at Victoria Park to muted cheers and pent-up anticipation, they launched into the classic, Lee Scratch Perry-produced killer tune, Complete Control; immediately followed with the perfectly apt, London's Burning. With Joe Strummer bedecked in a red Brigade Rosse T-shirt and white drainpipe jeans, foot-stamping his way through the two minute burst of observation and bored outrage; flanked by a long-haired Mick Jones to his right (striking the whole range of Keith Richards poses) and Paul Simonon to his left, bouncing around the stage like a barbed-wired baboon; the crowd erupted into a mass larva of pogoing and swaying heads and bodies, bouncing to the beat of Topper Headon's impeccably-timed thuds and crashes.
We were happily situated just on the edge of the bodies throwing wild shapes, not totally confident of mixing it with the scary dudes forming the heart of the heaving mass. After all, this was London guv, and we were unsophisticated, small town, hicks. Plus, my last time in the capital was at a football match, being chased around by Spurs fans.
The set featured lots of new material from the yet to-be-released, battle-themed, Give 'Em Enough Rope album, along with next single, White Man In The Hammersmith Palais. They brought their set to a close with live favourite and elusive NME limited edition single, Capital Radio, followed by a completely manic White Riot, erratically sung by Sham 69's Jimmy Pursey, making a cameo appearance.
Fair play to Jimmy, it has to be said as he nailed his colours to the anti-fascist cause, despite being immensely popular amongst the legion of skinheads that attached themselves to his Sham 69 army: A victory for common sense and a feelgood moment to savour, in the combat against the forces of dark and evil.
The remainder of the afternoon was inevitably a bit of an anti-climax for this punk from a provincial town following the main performance of the day, however there were notable sets from Birmingham reggae masters, Steel Pulse; whilst The Tom Robinson Band flew the flag admirably for the gay and lesbian community, by encouraging what seemed like everyone to 'Sing If You're Glad To Be Gay'.
I did learn on this day about the pink triangle identification (from badges that people were wearing) and how it was used as a symbol in Nazi concentration camps to classify gay men. In the weeks following I purchased Tom's album, spraying over the enclosed stencil pattern to adorn my house wall. Being a conscientious punk was such a brilliant education about life and gaining the wisdom to respect people who are different.
Thankfully, it had stayed dry apart from a couple of light showers and we were left to find our coach before heading back to North Staffordshire, catching up with our Syd's Bar cronies on what kind of day they had experienced, and the fact that at least half of them had missed The Clash's performance!
Writing in The Guardian ten years ago, Safraz Manzoor said 'the Victoria Park carnival (and) the story of Rock Against Racism is only fleetingly mentioned in most histories of punk, but that does not diminish its extraordinary achievement. … Eric Clapton would have got away with making racist comments, the National Front would have continued to march into immigrant areas stirring up hatred, winning votes and seats and the course of British politics could have been very different.'
My middle daughter (of 3) turned 17 recently and during a conversation I advised her to enjoy her year, as it remains the most memorable year of my life. It was a 'coming of age' year, with rites of passage events successfully navigated. But none could be more compelling than the one which involved conquering the capital, further developing a political awareness and being part of such a historic event in the history of live music.
Comments
comments