It's the return of the largest exhibition of live African culture and music the UK has to offer, Getintothis' Matthew Wood has all the details. 
The sensational summer festival Africa Oyé overflows with quality each year, bringing something to Liverpool that other cities can only dream of having.
This year's lineup is as noteworthy as always with The Bad Boys of Reggae, aka Inner Circle to headline the Main Stage bringing authentic Grammy Award winning reggae fusion from Kingston that has had a major influence on the make up of modern day reggae.
Also occupying the Main Stage is Ghanaian hero Rocky Dawuni whose 'Afro Roots' compositions will blow a summer breeze through to your core and uplift your soul no end. His tracks have also held residence on multiple FIFA soundtracks through the years, a potential throwback jam for you FIFA fans to indulge in.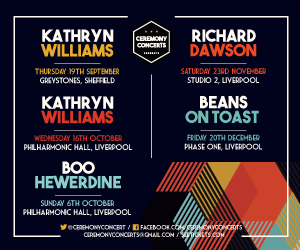 Adding even more vibrancy and talent to the bill we have Kasai Masai, named after the River Kasai in the South Congo and the Masai people of Kenya and Tanzania and self-referenced as 'Urban Equatorial Funk.'
Based in London, they're among the UK's finest Soukous merchants with vintage, 60's jangly guitars leading their sound and often reciting complex dance routines to lengthy, tropical jams that will have every set of gnashers in Sefton Park beaming on display.
The festival would not be complete without an ensemble of female-led performances with the first professional female kora player, Sona Jobarteh, Cape-Verdean song and dance specialist, Lura and Senegalese award-winning vocalist Marema adding further sparkle to the day.
For lesser known, local talent head over to the Oyé Introduces stage to catch LIMF Academy delight, REMÉE and Aigburth-dwelling rapper and jazz enthusiast, MC Nelson.
Away from the Main Stage of course we have the ever expanding Africa  Oyé Village comprised of Freetown, Trenchtown, the Afrobeats Zone, the Active Zone, and new addition the Wellbeing Zone serving as the sturdy backbone for the festival, and keeping the party pumping with DJ's dancing and enriching workshops.
Africa Oye 2018 will take place in Sefton Park, June 16-17, 12:30 – 21:30. Entrance is free! 
Head to the Africa Oyé 2018 brochure for further information here.
Comments
comments