Siobhan Wilson brought her dreamy sophisticated brand of folk to 81 Renshaw and Getintothis' Peter Goodbody was there to drink it all in.
She's a Scot who lived in Paris for a while and it shows.
There's a definite Gallic feel to some of the songs on offer tonight. Last year's album, There Are No Saints is an atmospheric brooding thing. So, too this gig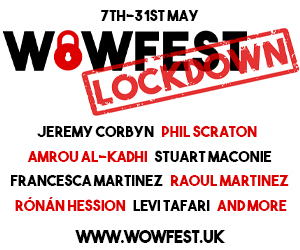 Wilson is a classically trained cellist and pianist. She also has a Masters Degree in music composition, so there's no shortage of skill on offer. But that's all well and good.
No amount of musical talent will hide poor song writing. Fortunately, she's got that bit boxed off as well.
She's played 81 Renshaw before and this time, as last, the venue is set up as a largely seated affair. More Paris bistro chic awaits. We're hoping for a kind of Scottish female Serge Gainsbourg. Damn that smoking ban, though. This place needs more Pernod and Gauloises to finish off the mood.
First up though is Esme Bridie. She too has an album – Today It Rains – to plug. On this hottest of summers since 1976, it seems more of a wish than anything else.
"Is everyone enjoying the weather?" she asks after the first number . "Or is it too hot? Or is that just too British?"
These are songs of anguish and injustice. The Queen Bee – "They've got you right where they want you" is a reflection of shit jobs and a gig economy where there's no choice but to keep quiet about everything that's wrong.
There are songs about relationships and breaking up relationships. A few of tonight's tunes were new ones, written after the album was released.
There's good material here and a gorgeous voice to go with it. Her set was only half an hour or so, but it was a cool introduction to a clearly talented singer.
"Thank you for listening", she said before the last tune. "Sometimes I feel like I pour out my soul to a room full of strangers. I guess that's what just happened". We're not sure it was quite that much of an emotional deshabillé, but there were elements of a pretty personal nature. It was a powerful set from that point of view. We'd see her again.
There's a happily brief hiatus before Siobhan Wilson walks onto the stage with an accompanying guitar / tambourine player.
It's understated, subtle, to start with. But there is that voice. It's not loud or powerful, but it demands your attention. It's exquisite and quite beautiful. So, too is the guitar playing; almost lute like at times.
Wilson seems shy on stage, although she's spoken about stage fright before and claims to have beaten that particular demon. Nevertheless, although not nervous, there's a softness to her spoken voice that does make you wonder whether she'd prefer to be watching herself from the back of the room.
None of that is a crit, though. When she's singing, she's in complete control. The songs have force and tenderness at the same time. There's a curious mix of Nashville and Montmartre to the sound. It's not quite folk, not quite country, but immensely satisfying.
"Here's my pop song", she says, before ditching the guitar and sitting at the keyboard. Paris est Blanche, sung in French, is a glorious ballad that just makes you think of vin rouge and the Rive Gauche, presumably in the snow.
"I'll do one more on the piano. And then there's going to be a surprise". Which actually is what she did last time she was in Liverpool, namely double up with Jez Wing from Echo and the Bunnymen for one number – the absolutely gorgeous Richard Thompson penned Beeswing. It was a sublime moment.
All in all this was a pretty special gig. 81 Renshaw is small, but it seems to have a big heart. The atmosphere is always good, the beer's reasonably priced and, on this warm summer night, it was actually a bit of a cool place to be. Both musically and literally.
The last time we reviewed Siobhan Wilson we mused whether she would play such a small venue in this city again. Well she did and we guess that's because she likes it here. And so do we.
Images by Getintothis' Peter Goodbody
Comments
comments