The clocks have gone back, which means somewhere in the past couple of weeks we've gained an hour of life, here's where to spend it. Getintothis contributors serve up a generous dollop of new sounds including tracks from Berries, Mackenzie James Creegan and Iyamah.
Having recently been in conversation with a musician from a prominent up-and-coming local band, when asked the question concerning a prospective debut album, their reply was: 'I hope so.'
The cogs in the back of the mind began to turn. Isn't making an album the ultimate end game for all
musicians?  Sadly, after this conversation with said person, the realisation that musicians have not been granted immunity from modern day standards was illuminating. In the words of Nine Inch Nails' Trent Reznor, these days it's a "fast food culture". Which then begs the question, is the concept of an album slowly crawling into hibernation?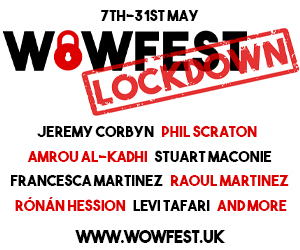 There should always be a place in the world for the album, and whilst I can't imagine a day without listening
to one (actually, no, at least five!), on the flipside to that, it's evident that listening habits among the masses
has changed significantly, as touched on by Reznor in the aforementioned quote.
To hear people boast that they have never listened to a full album is astounding, but it's as much astounding as it is true. To put it bluntly, a lot of kids don't seem arsed with the longer form of music. Where are we going with this, you ask? Well, how does the modern day fare for budding young artists, including the one's mentioned below? 'I hope so' doesn't sound too promising, does it? It seems that modern day standards are putting the squeeze on aspirations.
If (and it's a big if) the album is on its way to a sabbatical, what's the alternative? Is it a singles game with a
heavy emphasis on having a 'good social media game'? How about releasing a single every month so by
the year's end, you've got a full album out there? A concept that merely drip-feeds listeners by placating their
short attention spans. Quite frankly, both alternatives make me want to project vomit into the nearest rubbish
bin.
In a bid to try and remain impartial, on the flipside, here's the ugly truth. Albums take a long time to make.
They also require a lot of money. Then there's spinning plates, one of which includes the unsavoury dish of
full time employment, and let's be honest – unless kids have a lot of money behind them, either by
inheritance, having rich parents, or robbing the local Barclays branch, then most people in bands are in full
time employment. All in all, it's fucking hard work.
So, amid this doom and gloom, what's the answer? How about community? A bunch of bands just getting
together and getting something going, putting on shows and helping each other out. The perfect case in point is Eggy Records. They've welcomed a slew of aspiring young artists – many of whom have featured here in Deep Cuts – who seemed to have thrived, helping out each other, putting on shows and generally just having a good time.
It's a proper community and as casual observer, in this day and age, it's encouraging to see. Whether it pays the bills or not is another matter, but what's the alternative? In many ways it's a by-product of the city that is Liverpool.
This isn't some tourist brochure, and no, I'm not getting paid by the local council to wax lyrical about the city
either. Having lived in various towns and cities over the years, Liverpool is by far the most community
orientated and caring place I've inhabited. Which begs another question – why aren't more bands gravitating
towards Liverpool?
Where the United Kingdom is concerned many see the realm within the M25 as the beacon of artistic
expression. Places like Liverpool are proof that this may no longer be the case. I imagine something similar
evolving in Manchester, Halifax, Leeds, and Newcastle, too. There are many factors at play here and
probably not enough inches to expatiate, however there are good things happening up here and a lot of it
stems from community.
In an era where it's never been tougher for young aspiring artists – especially musicians – there's a far better
chance of succeeding in the aforementioned destinations as opposed to various other parts of the country.
So, what are you waiting for? Get yourself up to Merseyside and get involved. Simon Kirk
Prison Behaviour – Saline
Prison Behaviour is the solo project of Mark Greenwood (Cavalier Song). Greenwood is a writer and musician whose output has spanned three decades, his work is rooted in dark northern rituals and violent pagan symbolism. Saline is no different, a fierce assault carried by dark, echoed vocals.
It opens up to what becomes an electrifying track from a band as terrifying as they are enjoyable, this is just one example of a vibe that they'll carry past these six minutes.
Girls In Synthesis: Fan The Flames
By the time you're reading this the Fan The Flames EP by London's noisiest Girls In Synthesis will have most likely sold out in physical form, and it's not even released until November 9.
So why are we writing about a track that you can't actually own unless perhaps you track down one of their explosive live shows, maybe to accustom your ears for the next one? Put a date in your diary for the pre-order. Maybe we should have put this in October's Deep Cuts so you could have prepared well in advance.
However here we are, with every EP they put out so far selling out before they are even released this is something you need to listen to.
Angry loud music seems to be the way forward in the current climate following bands like Idles, Cabbage, Shame etc three piece Girls In Synthesis go one louder.
Fan The Flames starts with a shriek of guitars like the grinding of metal with sparks flying we get pounding drums, thundering bass and screeching fuzz driven guitars.  It's a punk song that's been chewed up and spat out of the system.
Shit job getting you down, on your way to bring down the EDL or after an argument with your other half, this is a song you can strut down the street to and everything will be OK.
Girls In Synthesis play YES, Manchester November 5.
Francois: Tell Me
Tell Me is the second single from Liverpool's very own François, with Swedish producer Summer Heart on production duties. Where Stay was awash with tropical overtures, a seductive pop plea inviting you onto its yacht, Tell Me takes more of a forlorn turn. With its suave synths and sad android vocal plaintively recounting both sides of a thwarted romance, it would sit nicely on a Kitsuné compilation. Though a shadowy figure, expect to hear more from this young talent who has another new release, Hearted, lined up for later this month
JeanMichelNoir: Mike
Over the course of the last few months I've taken up jogging. It was kinda inspired by chronic anxiety but also because of a tweet Sleaford Mods' Jason sent out urging people who are feeling shite to get out there and run.
This wouldn't have been an option had I not started doing yoga earlier in the year which has almost single-handedly rebuilt my knee and ankle ligaments – which after teenage years of intensive sport saw my lower half reduced to nothing but weak ligaments, brittle bones and knackered muscles. Stick to rock and roll, it's far less dangerous than sport.
Anyway, so the jogging has been rather good – it's essentially the physical answer to krautrock – a momentum shifting somewhat blissful, sometimes transformative exercise which allows you to breathe and test your senses, body and mind to the limits. How far can you push it?
The tremendously named JeanMichelNoir is all about knowing boundaries and limits as his new killer track Mike plays out with a searing push and pull dynamic made for expansive skylines and magnificent vistas. Electric piano, undulating modulated synths and melodic crescendos all vie for pole position in this six minute electronic leviathon.
Regular readers will be well versed in JeanMichelNoir aka Z.E.B.R.A. aka Liam's work as he's cemented himself into the Scouse synth collective Emotion Wave for sometime – however, Mike is by far and away his best offering yet. Immerse yourself and run off into the distance.
Berries: Discreetly
The latest single from London trio Berries is discrete by name only. The energy fuelled track takes you on a tempo trip full of tension from the word go, slowly building through the first verse into the chorus crash. With melodies matching much like a band with far much more experience, the voices mesh together with the precision of watchmaker.
Discreetly is a sign of much more to come from the alt-rock outfit. Made to be played live, it would slot in perfectly as a set opener and closer. This is a band ready to leap into action at a moment's notice and not to be missed on the tour trail.
Mackenzie James Cregan: Woman From The East
LA born honourary Liverpudlian Mackenzie James Cregan has released Woman from the East, a track that has been born out a melting pot of influences. In the most, it that portrays Mackenzie's influence in 60s psychedelia in the form of a lyrically dark love song. Its co-produced by Jim Cregan, the legendary guitarist and producer of the Rod Stewart band and Cockney Rebel.
Woman from the East is an example of a song that contains a strong essence of his Southern Californian roots. After exiting a psychedelic intro the song is driven by a tight rhythm section throughout, the song also includes a jazz inspired sax solo backed by an electric tremolo guitar, along with a gypsy style acoustic rhythm guitar.
Kuyokuyo – Signal Exist
Lunch with Bernie Connor often comes with a hefty slice of something new and interesting to listen to. A discovery passed on over coffee is taken away to enrich and excite the listener.
Little is known of Kuyokuyo aside from these two pieces which found their way to Bandcamp in the sweltering heat of our hottest summer. We know Kuyokuyo is one person. A woman from Southport called Holly.
We know that she creates warm and deep pools of electronic tranquility, analogue soundscapes, intricately layered, it reveals something more of itself with every listen. Ethereal strings, cracked and fragile beats, rich electro tones and delicate minimalist piano motifs all find their place in the sheer vastness of it all.
And that's just Part One. Part Two opens up, dark, brooding, and claustrophobic. Fat, bursting kick drum, a moody sub bass throb and sweeping string lines weaving through it, its urgent message delivering it to a beautiful mid section which is both warm and moving.
The changes are subtle and sublime, almost unnoticeable as the piece moves. At times there is only just enough music to lend a great sense of space, but everything Kuyokuyo brings here is possessed of warmth, of richness and mystery. Real analogue seduction.
The Entire City – You Are Not The Sun
An evolving stir of a single, You Are Not The Sun sees Liverpool two piece The Entire City lead with bold vocals of Jamie Jenkin. He is joined on drums by Jams Ward, together they sound far more than a pair, expansive and atmospheric in tone, with musical depth to match.
The band have their single launch on the November 10 at the Shipping Forecast, with support from Samurai Kip, Probes and Oh Well Goodbye where this track takes centre stage, it would be well worth following them well beyond this.
The Heavy North – Don't You Wait For Me
Liverpool band The Heavy North are back with new track Don't You Wait For Me. With a slow intro and an 80s rock feel to it, the track ignites with power during the chorus. The sound of the track is intriguing and drags you in. The baseline throughout gives the track good depth and the listener buys into where it is heading.
The vocals are deep and accompany the riff perfectly. The deepness creates a demanding power, but every note is hit well. It is joined by The Night Don't Give No Love, the double release certainly has power and is a great contribution to Liverpool's rock scene.
Millennial Animal – Get Out Alive
On first listening, this sounds like a band that have rehearsed so much to get themselves so tight that they sound like they've played together for years. So it was surprising to learn that this seems to be the work of just one man (according to his "making of" video on YouTube). That makes this song all the more astounding.
Like a Smashing Pumpkins with a so-much-less annoying vocalist, this is all atmosphere and harmony, the simple chorus "everyone knows" is quite hypnotic as is the freaky Public Service Broadcasting video that accompanies it.  His (very limited) social media presence declares "I make music, no-one gives a sh*t". He will need a new tagline after this.
Charlie McKeon – Sweet, Sweet Remedies
Charlie McKeon has been winning hearts and minds around Liverpool for some time now, with his own brand folk country musings. Our very own man from the Appalachians, our Bert Jansch or Martin Simpson. His is a prodigious talent, a true and natural prolific gift for storytelling and song craft. His writing, refreshingly honest and open, is laced through with an easy wit and charm. So, it's been quite some wait to hear news of a potential release of his work. It appears he's found the ideal collaborators for this in the shape of Violette Records, a label originally established as a vehicle for the work of cult hero Michael Head.
There's something very right about this pairing, Violette seems a perfectly natural home for Charlie. The label's ethos and values align so well with a writer and performer such as him. Sweet, Sweet Remedies is an interesting first taste of this partnership. An accapella working of an older song of his, it's a typically beautiful and lilting melody, built around multiple tight harmonies. Doo-wop meets the cowboy down at the barbershop. The arrangement frames McKeon's voice perfectly, and highlights the strengths of his talents. Its all just so easy, so instinctive and natural. Too good. The next chapter for Charlie Mckeon is bound to bring more pretty oddities, and for that we should be thankful.
Iyamah – Seasons
Sat over a nostalgic soulful riff layered with old school hip hop drum rhythms, Iyamah's distinctive and soulful voice serenades its listeners with themes of heart break, realisation and letting go, reminding us how love comes and goes as easily and as certainly as the seasons do.
Despite the melancholy and almost eery piano that runs throughout, Seasons opens up to a belting chorus that brings with it a sense of relief and acceptance. Its the kind of track you need to listen to if you're still thinking about that dickhead that sacked you off 6 months ago. A beautiful reminder that change isn't always something to be sad about, its an opportunity for growth.
Comments
comments