A legend in his own right, Johnny Marr returned to Liverpool touring new album Call The Comet, Getintothis' Lewis Ridley was there to soak it up.
When Johnny Marr played Liverpool's Arts Club back in 2015, fans rammed into the Seel Street venue for a glimpse at a true musical legend. Three years later, the same vibe filled the air around O2 Academy.
Marr had brought with him Crewel Intentions in support. Fronted by former Palma Violets bassist Chilli Jesson, the band gave us anthemic indie rock. They have impressive stage charisma, and some funky dance moves to back it up. In parts, it brought shades of early Maximo Park material with imposing basslines.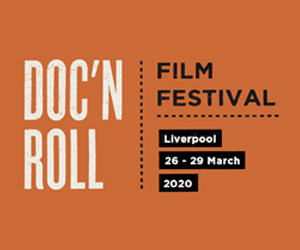 When Marr entered, to the sound of Talking Heads' Once In A Lifetime, it was to a partisan roar. He is effortlessly and nonchalantly cool, and when second track Bigmouth Strikes Again indeed strikes up, the entire venue paints the picture of pure elation. In a week of so much concern, we needed that.
Liverpool Arts Diary: Immix Ensemble, DaDaFest, Trippy Visions and more – December 2018
After that release came an introduction for many to new album Call The Comet.  At times, it threatens to fall flat, but Marr's own charisma lifts that, as he lifts his guitar to the crowd.
The highlight? How Soon Is Now. While many might prefer to concentrate on his solo work, there is no doubt that it is those Smiths' tunes that get the best reaction. That counts for There Is A Light That Never Goes Out, and final track You Just Haven't Earned It Yet, Baby.
At one point, Marr teased the opening riff from This Charming Man, but soon stopped. He has the power to hypnotise a crowd, and Liverpool stood and admired a musical genius who remains as outstanding as ever.
Images by Getintothis' Kevin Barrett
Comments
comments