Children of Zeus played a near sold out 24 Kitchen Street and Getintothis' Mark Flannery was there to bask in the beats and dancehall vibes.
A small part of Manchester's soul and hip-hop fraternity took over the small, cold confines of 24 Kitchen St last night, when Children Of Zeus with [ K S R ] in support, brought an effervescent and soulful vibe with them to the streets of Liverpool.
With two long players under their belt, Children Of Zeus are beginning to carve a name out for themselves as purveyors of quality neo-soul, beats and thoughtful rap musings.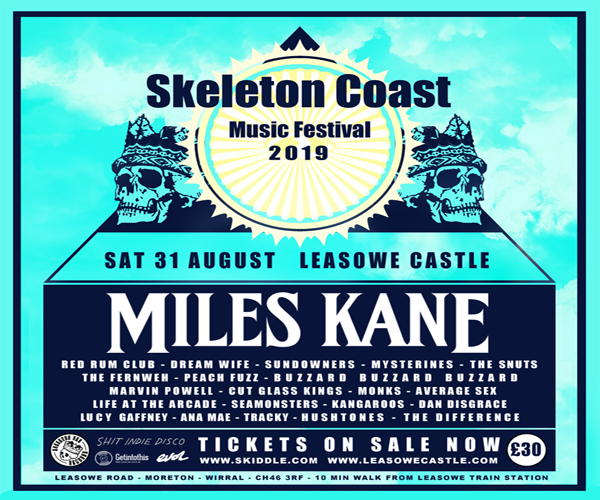 With a young and diverse crowd starting to fill the small venue, [ K S R ] took to the stage. The 19 year old struck a rather shy figure as he introduced himself to us, with a need to make us aware of how to spell his moniker, once or twice.
His shyness dissipated as soon as he began to sing. With a voice which could soothe a baby, [ K S R ] delivered a set of downtempo tunes, highlighting his range, which at times almost shattered the massive disco ball above. With a number of tracks under his belt, including, Light Of The Tunnel, Seasons and Sweet, [ K S R ] could well be at the vanguard of a new UK soul movement.
Within minutes of [ K S R ] leaving the stage, the headliners, Children Of Zeus, introduced themselves to a now, almost full venue. Konny Kon and Tyler Daley lacking nothing if not confidence, and with the opener, The Story So Far, immediately had the crowd swaying, grooving, and baying (or in our case, nodding) in appreciation.
With the contrast of Daley's sweet, caramel like delivery, and Kon's raps, Children Of Zeus gave a local crowd a smorgasbord of soulful hip-hop, augmented by DJ Alex's liberal use of mainly 90's samples, from the decks.
Showcasing a set based  mainly  on tracks from their two long players, The Story So Far and Travel Light, the duo ripped through an hour's worth of material, each track emitting increased appreciation from those present.
On Still Standing, Daley shows a more nuanced side to masculinity, with a dash of levity thrown in, "Mother told me to stand up for your rights, don't you be afraid, and if life gives you lemons then just you make some lemonade".
Bluedot Festival announces 2019 line up with Kraftwerk, New Order, Hot Chip and more
Both crowd and performers were now really enjoying each other, with Kon liberally sprinkling shout and responses, with which he received in a most joyful way.
[ K S R ] was then invited back onto the stage to perform on All On You, dovetailing beautifully with Daley, as they almost had their own personal battle of the soul voice. Slow Down then highlighted Kon's verbal dexterity, his scatter gun delivery almost bouncing off the walls, eliciting so many smiles, they could have powered the venue on their own.
Upon leaving the stage, Children Of Zeus were implored to return, and having done so, then gleefully gave those present some glorious dancehall vibes, wrapping up a gig which promised a lot, and delivered so much more.
Images by Getintothis' Ian Flanders
Comments
comments