Five fresh live performances roll in to Jacaranda Records Phase One for a February love in as Getintothis prepares another Deep Cuts feast for the senses.
Well, that was alright wasn't it? The Deep Cuts second birthday seemed to typify what we've been striving for since we launch on February 2 2017.
A night of new music with like-minded individuals coming together for innovative new sounds and a shared love of getting it on. It hardly seems two minutes since Laurie Shaw, Spirit Level, Lo Five, Hicari and Little Triggers graced the Buyers stage back in 2017 when we launched but here we our with more than 200 live acts gracing the Deep Cuts stage and culminating in one big party. Niceswan to everyone for making it so very special.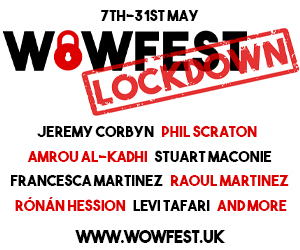 Onwards, and Friday, February 15 is our next one. We'll be back on the first Thursday of each month after that – so get those diaries marked. However, another Friday night offering at Jacaranda Records Phase One is on the cards in February and it's a surefire feast of hot new sounds once again on offer.
From the Eggy Records stable come Silver Linings garnished with fizzing, dissonant noise while at the other end of the music spectrum is Eli Smart – a native of Hawaii, his beautifully crisp pop is redolent of his surrounds while perfectly in-keeping with his new home of Liverpool.
Doves – top ten tracks ahead of their much-anticipated return
Scousers The Heavy North are a new outfit brandishing dirty scuzzed up dive bar blues thunder while Dan Disgrace offers up the kind of cosmic lofi psychedelia Ariel Pink would be proud of.
Completing the fivestar billing is COW. Specialising in monstrous cloudstorms of instrumental rock and roll – think Crazy Horse jamming with Dead Meadow; we're suitably enthused.
Anyways, enough jibber jabber, you know the drill – Friday, February 15, 7.30pm. #GuaranteedSwellTimes
Deep Cuts at Jacaranda Records Phase One featuring Eli Smart, COW, Silver Linings, The Heavy North and Dan Disgrace – Friday February 15, 7.30pm, £5/£7 OTD. Tickets here.
Comments
comments