With Christmas and New Year out of the way, Getintothis' Simon Kirk has the first gig guide of 2019.
Top of the new year, folks!
So, the festive period is over and it's time to get back into the swing of things, amid the backdrop of cold, wet, miserable weather. It's hard, isn't it? Just trying to remember what day it is seems like a monumental task.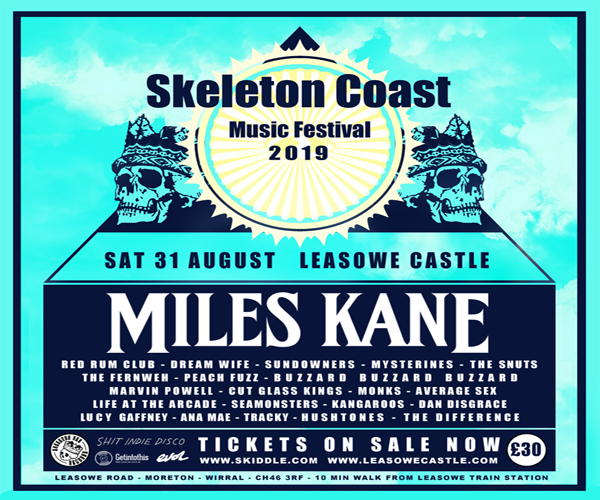 There's not much rumbling on this week as everyone seems to be taking a well deserved breather.
That's okay, though. There's still a few bits and pieces to gnaw on, so if you have itchy feet and need to get out and about then try one of these on for size.
Red Rum Club: Jacaranda Phase One, Friday January 11
Local sextet, Red Rum Club, will be launching their new album, Matador, at Jacaradanda Phase One.
Along with a live performance with cuts from the new album, there will also be an in-store signing afterwards. Seven o'clock start this one, so get there early.
Spare Snare: 81 Renshaw Street, Friday January 11
On the back of their new album, Sounds Recorded by Steve Albini, Dundee's Spare Snare are in town to in what looks to be this week's gig of the week.
Support comes from The Mono Sideboards and Runcorn's Lazy Mary with tickets available here.
Big Condo Records presents Refreshed: Hus, Kolbox basement, Friday January 11
Big Condo Records brings us Refreshed. A showcase of eclectic talent from across the Northwest.
Hosted by Royzy Rothschild, acts include Tiffany Riddell, Kay Frances, Seas of Neptune, Michael Dumbell, Demi Harkness, Danger Dolly, Harry Browness , Sarah Henry, Junior Dayvis, GR Joe, Adam Pennington, James Jack Palmer.
It all kicks off from 6pm.
Dense & Pika: 24 Kitchen Street, Friday January 11
British electronic production/artist/DJ duo, Dense & Pika (Alex Jones – Hypercolour label boss) and Chris Spero (Glimpse) are bringing their brand of techno to 24 Kitchen Street.
Having formed back in 2011 and on the back of a number of white label releases, this one will kick off the year for all of you electronic heads out there. Also playing on the night is Dysart.
What else is on:
The Big Baltic Bowie Night: The Baltic Social, Friday January 11
The Late Wake Club David Bowie: Camp and Furnace, Saturday January 12
David Bowie's Birthday Party: 24 Kitchen Street, Saturday January 12
Comments
comments