Manic Street Preachers make their Truth & Memory documentary available for free and Getintohtis' Mostyn Jones has the details.
Manic Street Preachers have made a documentary available following last December's release of the collectors' edition of This Is My Truth Tell Me Yours.  The documentary chronicles the 1997-1998 tour and publicity campaign for the album.
Featuring footage never before made public, and directed by frequent collaborator of the band, BAFTA winning filmmaker Kieran Evans, Truth & Memory has been made available for free, in its entirety, via the band's website.
The success of This Is My Truth Tell Me Yours represented a major breakthrough for the band, critically and commercially. It premiered at number one on the UK album chart, where it remained for three weeks, selling over five million copies.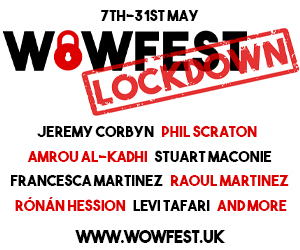 Evan's film captures this period of ascendance with a candid and sensitive eye, we see the boredom of touring, fans queueing in the cold for the album's midnight release, and small intimate moments that feel like eavesdropping on music history.
Much of the film is made up of snippets of VHS recordings by Nicky Wire and photographer Mitch Ikeda, which at the time were taken with no intent to produce a full documentary.
After the success of a huge arena tour last year to support the release of the band's thirteenth album Resistance is Futile, the Manics return with a series of smaller intimate gigs, playing This Is My Truth.. in full.
Liverpool music gig guide: Witch Fever, The Delines, Ross From Friends, 2ManyDJs, Mugstar, Omar Souleyman and much more
The band will play Liverpool Olympia on May 30 and the reissued album is available now; featuring a full remastering of the original tracks, as well as demos and rehearsal recordings.
Watch the full documentary below.
Full UK tour dates are:
May 12 Dublin, Olympia Theatre
May 14 Cambridge, Corn Exchange
May 15 Bath, Forum
May17/18 London, Shepherds Bush Empire
May 20/21 Manchester, Ritz
May 23 Birmingham, Academy 1
May 24 Southampton, Guildhall
May 26 Edinburgh, Usher Hall
May 27 York, Barbican
May 30 Liverpool, Olympia
May 31 Leicester, De Montford Hall
June 29 Cardiff, Cardiff Castle
Comments
comments