Michale Graves headlined an evening of metal at Jacaranda Phase One and Getintothis' Abby Meysenburg was sold on the message.
If you are a metal fan in Liverpool, Jacaranda Phase One was the place to be on Tuesday Night.
The evening was kicked off by Liverpool's own Last Reserves. Mid-way through their set they introduced a song about society's addiction to screens and the isolation that comes with and having a mass of "friends" on social media who aren't really friends at all. The band then launched into a song entitled Connected Generation. The audience was captivated by frontwoman, Alice Nancy's electric performance and as we glanced around the room not a phone was in sight.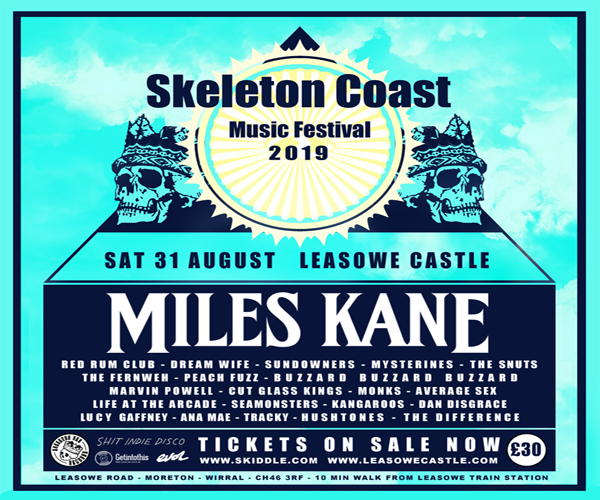 Next up was another hometown hero, INHABIT. Their Nu-Metal is obviously well-rehearsed, but allowed plenty of room for the intense energy each member gave to every movement. Frontman Chop Chopz's seamless manoeuvres from rapping to screaming, coupled with the elaborate finger tapping of the guitarists and bassist equated to a gripping and dynamic set.
All the way from Italy, Noise Pollution warmed up the stage before the final act of the night. A five-piece band, with two vocalists and two guitarists, their performance is full on: both in sound and personality. As three of the members leapt over the barrier into the crowd, Noise Pollution closed their set with a performance that won over the Liverpudlians they were playing to for the first time.
As Imagine Dragon's 2012 hit Radioactive blared from the speakers, Michale Graves emerged, his face painted like a skull. Throughout the night he played a well-balanced mix of his personal work along with hit songs from his time in The Misfits. Graves stayed glued to his spot in front & centre stage for the majority of the night, leaning just inches away from the crowd that filled about a third of Phase One.
Towards the end of his set, Graves told the audience he had abandoned the practice of encoring (which he says was founded on narcissism and is fed by egos).
Queen Zee Interview: nonsense poetry, Queen Core and irritating people
He instead took the time to thank the audience sincerely, telling him them he loved them, and talking about the magic of music and its capability to get both artist and listener through rough periods. He talked about how many people tell him his or The Misfits' music has saved them but also that his fans have collectively saved him.
Before departing the stage after an additional three songs, Graves asked the crowd to grant him 12 seconds to collect himself and then promised he'd meet them at the merch, a tangible representation of the genuine appreciation he seems to have for his fans.
Images by Getintothis' Abby Meysenburg
Comments
comments