As albums sales decrease, Getintothis' Cath Holland talks to new and established indie artists and labels navigating an ever changing consumer landscape. 
New data from British Phonographic Industry claims the total yearly UK album unit sales across all formats – CD, vinyl and download – dropped by a significant 13.2m (-22.1%) in 2018.
And yet we're not to worry, we're told, because in the UK, consumers spent £1.33bn on recorded music in 2018. That's an annual increase of over £100m for the second year in a row.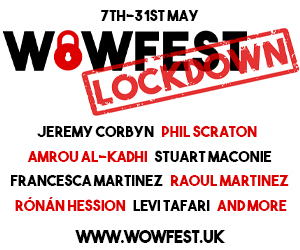 This growth was driven by a 37.7% rise in subscription streaming revenues, which hit £829.1m last year, according to preliminary data from the Entertainment Retailers' Association (ERA).
The trend indicates people don't want to own music as they once did, but rent it instead – and cheaply at that.
And the vinyl boom appears to be flat lining. After a decade of growth, UK vinyl album sales grew by just 1.6% last year.
In 2019, streaming is the preferred option. The news of HMV going into administration seems to underscore the situation, painfully.
But given that the financial beneficiaries of streaming are largely limited to bigger, international artists like Drake (8.2 billion streams in 2018) and Ed Sheeran, those who benefit from nice fat promotional and marketing budgets, what does this mean for new and emerging artists, or those who manage their own economies?
Despite bleak statistics, things may not be quite as bad as a cynical eye might suggest. Independent artists canny enough to know their audience and respond to needs, endure.
Bandcamp, the online shop which specializes in facilitating the sale of music in both digital and physical forms from independent artists directly to fans, has announced it is to open its very first record shop and performance space in Oakland, California in just over a week's time.
It aims to feature a 'selection of records that showcase the diversity and design of the more than five million albums available on Bandcamp.' 
They say that fans have paid artists and independent labels $352 million in all through the Bandcamp website, founded in 2008 and profitable since 2012, '$7.1 million in the past 30 days alone.'
Meaning that there is still a market there, and money to be made, from selling music.
Ian McNabb, Icicle Works singer and songwriter, has a successful solo career during which he's bagged a Mercury Music Prize nomination, for 1994's Head Like A Rock. And thanks to a loyal fanbase and knowing his market, gigs continue to sell out in advance, 2018 alone was an impressive year; he played in Hong Kong for the first time, and wrote with with Peter Buck of R.E.M. 
Ian eschews retail outlets for his albums, both online, including Amazon, as well as bricks and mortar outlets. Fans buy direct from his website or at live shows.
Last year, after an initial reluctance to expand on his usual CD format, he took the decision to release his most recent album, Our Future In Space, on vinyl.
'It's expensive and a niche market,' he admits, of the vinyl format. '(But) I did a pre-order test and found enough people were willing to part with £25 for a double vinyl gatefold version… to make it worthwhile, so I did it.'
'It's a beautiful thing,' he adds of the record. 'I plan to do the same with my previous album Star Smile Strong and will consider it for future releases.'
Fellow Merseysiders Queen Zee are gearing up to unleash their eponymously titled debut album next month. Tipped by Iggy Pop no less, the band are riding high after supporting Dream Wife and a successful headline UK tour at the end of last year. They received PRS support to appear at EUROSONIC at Netherlands at the weekend, and they're touring the UK again in February at venues dangerously close to selling out.
The group plumped for the vinyl format for the album and, in a sharp move, opened pre-orders on Boxing Day, Christmas money burning holes in fans' pockets.
Queen Zee is on own label Sasstone Records, the band released singles and EPs in the past, and found their growing fanbase receptive to the format.
'Our biggest seller has been the limited edition vinyl,' says singer Zee. 'People want to hold something and appreciate it, that will never go away. It's more permanent than a stream. So the value applied to that, is what funds bands. CDs and tapes sell too, but not as much.'
'£20 a record, 500 records done for pre-sale. That's 10 grand to fund us for the album cycle. It's a drop in the ocean compared to what some majors can offer you, but in terms of a DIY band going alone it puts us in a good place. So simply, it sells.'
Merseyside music's best new acts of 2019 – Getintothis' new breed of the ones to watch
Zee creates the artwork for the group's releases, and like Ian sees that visual aspect of a full size album sleeve packs a punch.
'I'm very into the cult of a band. The whole show that goes along with it, when I got into bands like The Cramps and Misfits, it was the imagery that was just as much something to go "what the fuck is this" at, as the music. On some level, style without substance is pointless, you can look great and sound like shit. So it still has to have everything else going on.
And then on a business level, it's an advert. It's the first thing people digest of the record before they even hear it, and I can't tell you how many records I've bought cos the cover was cool. So you can suck them in. On a more credible artist level, it's a way to build up your creation beyond what is purely musical.'
If an artist knows their audience and supplies physical product to suit needs, what about streaming? How can they make it work for them, and is it even possible?
After all, revenues from streaming are paid at a pitiful rate.
Previously ranked as the one of the lowest paying streaming services, Spotify has increased its rate per-stream. In 2017 they paid out $0.0038 per play; in early 2018 they increased the rate to $0.00397.
But that's still only a grand total of five pounds fifty pence per 1000 streams.
McNabb treats streaming as 'advertising, nothing more. You make a pittance from it.'
'I'll put an album on Spotify a year after release when there are no more physical copies to sell,' he adds.
For newer artists building an audience from scratch though, Spotify can be an essential tool. If used wisely and with a slice of luck on your side, can bring rewards.
Teenage Welsh band Alffa  (Alpha) hit the headlines at the end of 2018 when their single Gwenwyn  (Poison) became the first Welsh language song to hit over one million streams after inclusion on significant Spotify playlists Walk Like a Badass, All New Rock, and Volume Maximo.
The success was a double surprise; Welsh language music is typically a tough sell outside of Wales, and the duo are with a small independent label, Recordiau Côsh Records.
Adwaith, signed to fellow Welsh independent Libertino Records, are close to half a million streams themselves with the song Fel I Fod, from debut album Melyn released last November. Fel I Fod was included on Spotify's  New Music October playlist
To Ywain Gwynedd from Recordiau Côsh, Spotify have opened opportunities to create a more equal playing field for what is seen as a micro genre, than the traditional industry simply doesn't.
'Although physical CDs could bring a good income if an artist sold well, the barrier then became, how do you get a Welsh language record to sit next door to an English one on a HMV shelf in London. It was improbable even for the most successful Welsh artists,' Ywain reveals.
For Alffa, that stumbling block vanished when curators at Spotify took a shine to Gwenwyn.
'It didn't even stop at London, the playlists had listeners worldwide and South America has one of their biggest listenerships. This was done on the strength of the song as a solid rock tune; the riff in the song is perfect for the playlists it featured on… which made the language irrelevant almost. That smashed a language barrier for us and a glass ceiling which we didn't think was breakable.'
Liverpool music gig guide: Tim Burgess, Katie Mac, Children of Zeus, Three From Above and more…
Zee is in agreement with Ywain, seeing Spotify as a vital tool to getting music out there in territories the band haven't physically toured yet.
'Streaming is the most powerful tool we have at our disposal as a DIY artist, there is no way we can get records out to Argentina but that doesn't stop our fans streaming there. I really don't care about the low revenue from streaming, I care more about the low fees from promoters, the low level of investment from institutions etc.'
Streaming democratizes music consumption in a different way, Zee reckons. It gives everyone the opportunity to hear Queen Zee's songs.
'Streaming is a way to connect with your fans instantly, and allows everyone regardless of their economic standing to enjoy your art, because not everyone has £20 for a record. That's what's important to me, finding ways for everyone to enjoy Queen Zee. My biggest issue is the competitive nature of numbers, artists stress to much about their follower counts and streaming numbers. Yes, labels care because it's how they're making money again off the streaming of large artists… but in terms of emerging artists, it will come with time.'
The amount of CDs Recordiau Côsh produce are getting smaller, but, Ywain stresses, they DO still sell.
'Interestingly, the artists on the label who appeal an older audience have a higher download rate than the younger bands. So we're actually seeing a shift from downloading to streaming as well. Owning something is so last decade! Alffa do want to make a physical CD and we'll gauge how many to make after another couple of singles.'
For Alffa, the unexpected number of streams has provided revenue for them to record and release an album.  And so the label won't have to recoup the costs before the band start earning money from music.
'The lads have also received a load of e-mails asking them to play all over the UK and a few PR companies chomping at the bit to promote them,' says Ywain.
'When you're young and in a band, the ultimate goal most of the time is to have fun, hopefully that something comes of what you're doing and people like what you create. Sometimes it's hard to commit fully to something that doesn't pay well in order to pursue your dream, but when something like this happens, you're more inclined to go "fuck it, it's now or never". I think that's where the guys are at now.'
The band have recorded a new single and 'We'd love it if Spotify supported it again, but we won't be too disheartened if they don't as Alffa are now on the map worldwide.'
With streaming here to stay and if approached correctly, can pay dividends.  There's no beating them, so artists may as well join in.
'You want people to be able to hear your music,' says McNabb simply. 'Hiding it away won't win you any more fans.'
Ywain sums up the situation for Alffa, and those unexpected results.
'I will never argue that streaming is better than listening to a physical product, but it's how most of us consume music now so you have to move with the times. It's just a massive bonus that it's yielded a benefit we didn't really foresee.'

Queen Zee host an album launch party including an instore performance and signing at Jacaranda Phase One on 10 February.
Icicle Works play Liverpool O2 Academy on 25 May, Ian McNabb is at Thornton Hough Village Club 13 July.
Alffa play The Lexington, London on 27 February.
Comments
comments