As the Liverpool City Region reveals its new Music Board, Getintothis asks musicians and industry heads in the area their thoughts.
The Liverpool City Region Music Board was launched at the British Music Experience last month, outlining its strategy and key objectives as it seeks to tackle a number of issues seemingly holding back Liverpool as a major music city.
A BOP Consultants report, conducted last year, concluded that Liverpool as a city of music was suffering because:
The region is not seen as an industry hub.
Homegrown talent leaves for London.
Overall the music scene is fragmented with no leading sector voice.
A lack of diversity in programming
Significant commercial pressures on venues.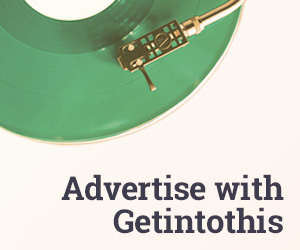 The new Liverpool Music Board in full is:
Chris Meehan, CEO Sentric
Rebecca Ayres, Managing Director Liverpool Sound City
Ian Thomas, Chair of LCR Music Education Alliance
Steve Levine, music producer
Craig Pennington, editor of Bido Lito!
Matthew Flynn, University of Liverpool Music Industries
Paul Gallagher, Deputy director at Museum of Liverpool
Ben Williams, Commercial Director, ACC LIverpool
Andy McClusky, OMD vocalist
Cath Hurley, mostedeffo music manager
Hannah McKearnen, Independent Accessibility and Inclusion advocate
Yaw Owusu, Playmaker Group, LIMF
Catherine Tackley, Head of Music, University of Liverpool
Alok Nayak, MILAPFEST
Barbara Phillips, Positive Impact
Anne Thwaite, Arabic Arts Festival
Jennifer John, Sense of Sound
The Board have met on two occasions now and it has now been suggested that sub groups will be assigned and drawn up to oversee various sectors of the Liverpool region's music infrastructure.
Getintothis asked some of the city's music makers their thoughts, hopes and fears of the new Liverpool Music Board.
Perhaps worryingly, it occured to us that some artists weren't actually aware of the board, let alone its objectives. But for those that were, or at least are now, here are their thoughts.
"I am very excited about what the new Liverpool Music Board has to offer. I am particularly hoping that it will improve the connection between artist and audience, as it's very important everyone knows where I am at all times. I also hope that it will find more ways to support dedicated music spaces in the city.
"I think we're running out of places to bury deceased venues and it's far too late to try burying them in the Mersey as the giants have only just left. As a proud hatchling of Eggy Records, who has set up camp in Duke Street's Sound, I really understand the importance of having a nest."
"Lastly, I'm really hoping for a puppy. If I was in charge, which I generally am, then there would be puppies. Ideally I'd like to see more support for independent artists and venues but if I did have a puppy I promise I would definitely use it everyday. Anyway, I'm really hoping this is an actual Music Board and not a white board as you cannot use permanent pens on white boards and that has nothing to do with music.
"I'm sure they're going to do a terrific job and I'm very excited to see it unfold. Alternatively if they need assistance, I have loads of bubble wrap left over from Burns Night."
James Skelly (The Coral)
"Any time there's investment in to the city's music scene is a good thing I hope they look at it as a long term plan to create affordable places for the artists to work together and learn off each other."
Lo Five aka Neil Grant (Emotion Wave)
"I think it's definitely a step in the right direction. From a purely selfish point of view, I'd like to see real investment for production and distribution bases in Merseyside.
6 Music Festival in Liverpool fringe events revealed at Cavern and Jacaranda Phase One
"Free workshops for not just working class talent, but the people behind the curtain too – aspiring managers, agents and marketing people etc. I feel like that's possibly where we're falling behind a bit. There's also the huge issue of over-development of supposed creative spaces too, but I'm too tired to even think about that."
General Midi aka Stephen Cole (a.P.A.t.T)
"There are some amazing people on that board and a few likely candidates mixed with, I assume, necessarily required parties to achieve the level of support needed. Peter quoted Rebecca saying "we are accountable", which is good to know with the level of opportunities that are about to be managed."
"I suppose I am interested in how this board can engage with non-mainstream arts and practices? Potentially looking at impacting at a more national level and maybe trying to change what being a musician is 'considered to be' in the eyes of the DWP. Are musicians worthless or do they add to our society? Other models exist that support the arts without it ever needing to be a mainstream option. I'm keen on developing that."
Josh Miller (Eyesore and The Jinx)
"I think it's early days. But, from what I gather, they're doing their best to make things easier for people like ourselves which can only be a good thing, surely?
"And, if it leads to a future in which Mayor Anderson personally writes to the Brit Awards to question why Eyesore haven't won anything, then I'm all for it."
Forest Swords aka Matthew Barnes
"I'm curious to see what results this brings. The biggest threat to music here is the disregard for arts spaces: rehearsal rooms and venues and community spaces are where exciting ideas happen, but they seem constantly under threat or unable to operate properly. A council that truly values its music would find this unacceptable, but I've not seen much evidence of it.
"If Liverpool is intent on using musicians to push itself as a "city of music" as a way bring in tourism and business then it needs to funnel money into supporting this ecosystem: this means not only supporting young people at the beginning, but also giving reasons for more established artists to stay in the city rather than moving to London or elsewhere.
Singles Club #192 – Priests, Vampire Weekend, Clean Cut Kid, SPINN and more
"With the Tories' strangling of music education, there's an entire generation of kids who are at risk of not being able to be creative – or even realising it's a possibility. It would be criminal to contribute to that."
Keith Mullin (The Farm)
"I don't really know that much about its purpose, even after being interviewed by the consultancy company they brought in to ask the local industry about the local industry. I know people on the board who are good people. I suppose its going to be difficult and you'll never please everyone.
"Kev McManus is a great choice to head it up as he's fair and knowledgeable plus well liked. Could possibly do with more musicians on the board as it is music manager heavy, but is saying that there are good people involved. I can't imagine it'll easy though, whatever the purpose is I hope it aids creatives and musicians which is where there is a need."
"In theory, this music board sounds decent, It'll be interesting to see if anything actually happens from it, I don't see any young artists on the board, isn't that the whole point?"
Liam Naughton, The Kazimier and Invisible Wind Factory
"We're really encouraged to see an effort all round to get behind our music scene in Liverpool, it shows what this city is great for: coming together as a community.
"We're all for that. Its early days, but it'll be what we all make of it."
Esco Williams, aka Julian Gill, songwriter and MiC LOWRY collaborator
"Honestly I haven't done much research into it as I feel like, most times, things like this make little to no difference at all in the scheme of things. We are in a genuinely dark and worrying time in Liverpool in regard to venues that can support the current array of active artists. Marketing and event management infrastructures need work/support but are they looking at these things? Is it long a long term plan or do we hope to see things start happening as soon as quarter two 2019? I don't know but if there is money I hope they build a multi purpose venue/creative hub."
"The gap between 81 Renshaw and O2 Academy is gaping and and a lot of our venues now feel more like bars with okay sound and lights…if the board are looking to invest in venues, restore some lost/closed venues or even partner with local media to run meaningful and well promoted events within the larger mid tier venue space to support the ecosystem then I will be delightfully surprised."
Sarah Wolff
"I think making the Liverpool Music Board was an important step for the Liverpool music scene – to me it shows that people are starting to recognise the true value of this city's talent and culture.
"For the three years I've lived here I've seen multiple venues close down and experienced a trend where promoters pay musicians in "exposure" rather than money. I hope the Music Board not only protects the music venues, but also the ones who perform in them every night."
Royzy Rothschild
"If I'm going to be honest, I don't know anything about it, nobody's reached out."
Comments
comments