Venom Prison's latest album is a remarkable achievement within the context of a culture that has too often glorified violent misogynistic imagery says Getintothis' Nedim Hassan.
Inspired by influential acts such as Cannibal Corpse and Suffocation, brutal death metal bands' performances often explore the edge of extremity.
Sheer noise – excessive volume, fast tempos, blastbeat drumming, frequently inaudible vocals that feature shouts, grunts, screams and guttural roars, heavily distorted guitar – collides with cleaner melodies, often complex virtuosic soloing and groove-laden hooks.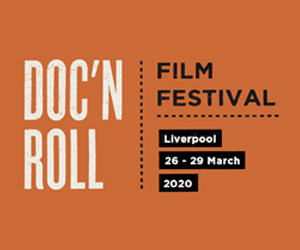 To the uninitiated, the overall impression can be bewildering and intimidating. Experienced live, brutal death metal is an aural assault that compels those in attendance to bang their heads and submit to its sheer ferocity, only occasionally allowing them to come up for air.
Sonic brutality is central to the brutal death metal aesthetic. Yet, as with the majority of death metal acts, extremes are also explored within lyrical themes, album artwork and merchandise. Dark, horror or occult influenced themes are commonplace within death and black metal, but brutal death metal often pushes the boundaries further with graphic depictions of extreme violence and gore.
Within this sub-genre culture, depictions of extreme violence against women are a regular feature of some artists' output. Bands such as Prostitute Disfigurement and Lividity provide gut-churningly misogynistic representations of extreme sexual assault, torture and murder within their song titles, album artwork, lyrics and merchandise.
As metal music scholar Keith Kahn-Harris notes, the appeal of such violently misogynistic content needs to be carefully considered. Such bands have some female fans and, above all, songs have to be contextualised in musical terms because during death metal performance it is sound, rather than lyrics, that conveys meaning.
Thus, audience engagement with songs that have titles which are ostensibly likely to cause upset and offence has to be understood within musical structures that provide powerful, multisensory affective experiences. Vocalizing is usually prominent, but the vocals often constitute another instrument, rather than a vehicle for communicating lyrical content.
The Sopranos: 20 years of a television show that changed everything
This is not to imply that lyrical themes within brutal death metal are not important or that misogynist content apparent within some bands' work is not problematic. Indeed, the continuing rise of Venom Prison, arguably one of the most brutal sounding acts in death metal in recent times, sheds new light on this historically male-dominated sub-genre and its worst excesses.
Venom Prison have rightly earned glowing reviews for their new album, Samsara. Yet this uncompromising, complex and savage sounding record, is compelling for the way it has further placed the spotlight on the way the band are re-imagining death metal's modus operandi.
Samsara, like debut album Animus, features songs that rage against patriarchy and misogyny. Rather than fetishize the violent victimization of women, the songs, lyrics and artwork critically interrogate patriarchal societies and the psychological, emotional and physical violence that they inflict.
Uterine Industrialisation, for instance, denounces forced surrogacy as 'Usurpation of motherhood by patriarchal loopholes.' While vocalist Larissa Stupar roars that 'You fear what you don't understand' in the stinging denunciation of homophobia that is Megillus & Leaena.
Uncompromisingly extreme, Venom Prison's songs are often non-linear. Their juxtaposition of savagely aggressive riffing and furious tempos with slower, more groove-laden sections and spectacular soloing is both invigorating and, at times, intimidating.
On a sonic level, Samsara raises the bar most evidently in relation to vocal delivery. Larissa Stupar's impressive range is fully evident on tracks like the aforementioned Megillus & Leaena, where deep guttural grunts, give way to agonized screams that are staggering in intensity.
Venom Prison are, then, arguably the most important death metal band on the planet right now because of the way that they are harnessing brutality in order to confront and critique harsh realities and inequalities within a world that all too often subjugates women. That they are accomplishing this within a historically male-dominated sub-genre that has too often exploited violent and misogynistic imagery is refreshingly bold.
Once we recovered from Venom Prison's devastating new output, we checked out what else has been hitting the airwaves in recent weeks.
Candlemass: The Door to Doom
Napalm Records
As predicted last month, Candlemass' latest opus is an early contender for album of the year.
The return of original vocalist Johan Längqvist is nothing short of triumphant, as his satisfyingly weathered deep tones imbue tracks like The Omega Circle with a genuinely sinister quality.
First single Astorolus – the Great Octopus still sounds magnificently heavy, but the haunting Hammer horror vibes of House of Doom are another highlight of an album that grips from start to finish.
Devil Master:Satan Spits on Children of Light
Relapse Records
If sleaze rock veterans Hanoi Rocks had wanted to be a black metal band, they might have sounded like Devil Master.
The debut album from this Philadelphia outfit is awash with ragged, punk melody, dissonant guitar and hissed vocals. Their sound is most effective on tracks like the delicious Her Thirsty Whip, which boasts catchy, elongated riffs that provide a compelling prologue to the salacious verses that follow.
Haunt: Mosaic Vision
independent
This self-released EP by New Wave of Traditional Heavy Metal outfit, Haunt, rather slipped under the radar.
Yet it continues to provide testimony to the talents of Trevor Church and his band. The four cuts here were originally intended for their debut EP, Luminous Eyes, but these tracks are no mere B sides.
While less instantaneous than last year's stunning full debut album, Burst Into Flame, Mosaic Vision has a less frenetic and almost ballad-like approach in places.
This is epitomized by the title track which sees the band in rather reflective mood and less reliant upon the catchy choruses that adorned Burst Into Flame. However, the EP still confirms that Haunt can shred with the best of them on the triumphant sounding In Show of Flames.
Watch out for Haunt's sophomore album, If Icarus Could Fly, which is due for release in May. We will bring you the latest on this soon.
Right, we must venture out of our offices and brave the storms. Look after each other and keep supporting your scene.
Comments
comments