Liverpool's own psych-pop masters are the latest subjects to Getintothis' 13 Questions and tell us about views of reflected machinery, playing in Scunthorpe and fighting dragons.
The Peach Fuzz have been busy of late.  The last we saw of them was at Liverpool's Olympia, playing with The Zutons.  Holding their own against local heroes can't have been easy, but they managed it with style.

The Liverpool based five-piece are everything you want in a psych-pop band, they look great, they sound far out and they have a stage presence that ensures they come across as serious contenders.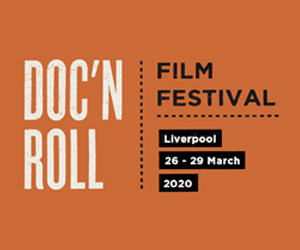 Getintothis sat singer Nathaniel Cummings down to see what has been going on in their world lately.
1. Where are you and what are you doing?
"It's 9:30 pm, I've just finished rehearsing, and I'm eating a stir-fry"
2. How is that working out?
"Pretty well actually, plenty of veg and teriyaki sauce, tastes goooood. Practice was good too, we supported The Zutons at Liverpool Olympia ahead of our next single release so The Peach Fuzz have been really busy."
3. What is your favourite film?
"I can't choose a favourite but two I've loved lately are Mommy by Xavier Dolan, and Mulholland Drive by David Lynch."
4. When was the last time you shouted at the TV?
"At Bill Murray when I watched Lost In Translation recently"
5. When did you last laugh until you cried?
"Last month on an interesting afternoon in Amsterdam hahaha.  I'll say no more! That night I went to see Bill Ryder-Jones at Paradiso, which was great"
Getintothis at the 6Music Festival – click here to check out the full story
6. When did you last get into an argument?
"Probably with Danny our guitarist over some chords or something"
7. What is your favourite view?
"Hmmm… to be honest there's a spot on New Brighton pier in the little huts, where the lights from the machinery on the docks either side of the river reflect in the water and I find it tranquil there. I've written a couple of songs there and it's the scene from some precious memories."
8. What was the first gig you went to?
"I can't remember to be honest – it can't have been very good"
9. What is the worst gig you've ever done?
"Scunthorpe social club to about 15 members of the senior's club. It was pissing down and the place was a shithole, one of them moments when you ask yourself 'Why am I doing this again?'"
10. What's your first memory?
"Fighting dragons with my Dad"
11. What's your guilty listening pleasure?
"There's too many! I've been annoying DJs if I've been out recently asking for Like a Prayer by Madonna, or Hung Up… so I guess my drunken self can answer that"
12. Vinyl, CD, MP3 or Streaming?
"Nothing beats Vinyl but I'm skint af so I use Spotify a lot."
13. Thanks for taking the time to answer our questions.  Is there anything else you'd like to say?
"Thanks for having me, and check out our new single The Outside Looking In which is released April 12th on Skeleton Key Records. Keep an eye out for some more gigs being announced soon too including a Liverpool date with Evol at Sound."
Comments
comments