Robyn Hitchcock announces an autumn UK tour with a stop off at the Capstone Theatre, Getintothis' Jamie Bowman has the details.
He'd probably baulk at the phrase 'national treasure' but Robyn Hitchcock is one of England's most enduring contemporary singer/songwriters and live performers.
Variously dubbed a surrealist poet, talented guitarist, cult artist and musician's musician, Hitchcock can claim to be among alternative rock's father figures and is the closest thing the genre has to a Bob Dylan (not coincidentally his biggest musical inspiration).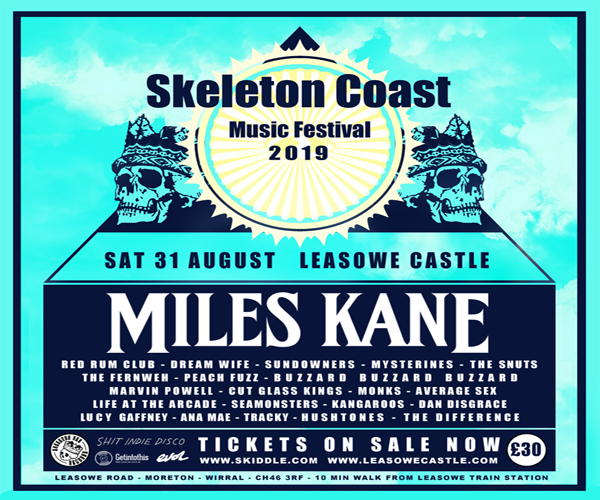 Founding the art-rock band The Soft Boys in Cambridge at the dawn of punk in 1976, Hitchcock's neo-psychedelic take on a maelstrom of influences including Syd Barrett, Big Star, Captain Beefheart and Roger McGuinn, produced such nuggets as I Wanna Destroy You and Queen of Eyes and went on to influence everyone from REM and The Replacements to The Stone Roses and the Pixies.
Since then, four decades as bandleader, singer, and songwriter have seen Hitchcock employing and deconstructing the standard model to veer between sonic styles and overall approaches, as he's travelled from the Soft Boys' proto-psych-punk and the Egyptians' Dadaist pop to acoustic-built masterpieces like 1984's milestone I Often Dream of Trains and his most recent release, 2017's Brendan Benson-produced self-titled album.
Continuing to blend folk and psychedelia with a wry British nihilism, Hitchcock describes his songs as 'paintings you can listen to'. Time to watch him create another masterpiece at the lovely seated Capstone Theatre on Saturday October 19.
The other UK autumn tour dates are:
OCT 17 Jericho Tavern, Oxford
OCT 19 The Capstone Theatre, Liverpool
OCT 20 Brudenell Social Club, Leeds
OCT 24 Deaf Institute, Manchester
OCT 25 St Pauls Church, Birmingham
OCT 26 Storey's Field Centre, Cambridge
OCT 27 Lewes Con Club, Lewes
OCT 29 Union Chapel, London
Comments
comments