Officially released tomorrow, Ali Horn is back with new single Modern Voodoo, Getintothis' Simon Kirk on a swirling traipse through contemporary psychedelia.
Perhaps more prominently known to most as the former lead guitarist in Strange Collective, Ali Horn is back in a solo capacity with a new track and UK tour.
Released via Rooftop Records, Ali Horn's new single Modern Voodoo is officially out tomorrow but you can listen to it below.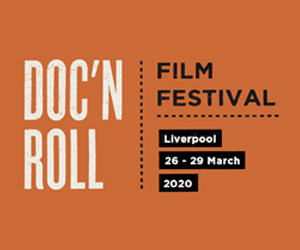 Modern Voodoo is a swirling traipse through a psychedelia wonderland with a beautiful dose of pure pop thrown in for good measure.
It's a track to genuinely get lost in. Speaking frankly, it feels like the best track to come out of Liverpool this year and we're hoping for more of the same perhaps in the way of a new album to follow.
Lyrics such as "I wanna talk about the past, future is nothing, if the present don't last." and "Nothing is real when time moves this fast" are brilliant slices of gold dust indicative of our current times.
Speaking of his new single, Horn says: "Nowadays I think people (including myself) have forgotten what life is really about.
"We're force-fed consumer fetishism and the full brightness glare of a phone screen has replaced real eye contact.
"We're distracted by transient pleasures and it seems that climbing a social ladder where nobody has even met has become more important than family.
"I'm disgusted by it and I'm part of it. That's Modern Voodoo. But… There's a way out."
Released officially tomorrow, below is a premier of Modern Voodoo along with the single's swirling artwork.
Having recently performed at Parr Street Studios during the BBC 6 Music Festival, Horn has also announced a string of dates around the country, which kicks off at Liverpool's Sound City in May.
Ali Horn tour dates:
Friday May 3 to Sunday May 5: Sound City, Liverpool
Wednesday May 8: The Old Blue Last, London
Tuesday May 21: Oporto, Leeds
Wednesday May 22: 81 Renshaw, Liverpool   
Thursday May 23: Cobalt Studios, Newcastle
Saturday May 25: Retro, Manchester
Tuesday May 28: The Wheatsheaf, Oxford
Wednesday May 29: The Sunflower Lounge, Birmingham
Thursday May 30: The Chameleon, Nottingham
Comments
comments