As Damo Suzuki makes an unusual stop in The Continental in Preston, Getintothis Abby Kearney pops along to watch an unplanned collaboration with some of Prestons finest Psych-rock outfit Tero Kulero

Damo Suzuki sits in the corner of The Continental's gig hall, near to the hall's entrance. He is manning his merchandise stand and collecting signatures for a petition to 'Free Fumiaki Hoshino', the imprisoned Japanese left-wing activist.
The diminutive 76-year-old wears an oversized 'Free Hoshino' t-shirt and a wry smile as he awaits his turn on stage.  Damo is treated with reverence by the gig attendees.  The one-time frontman of German Krautrock band Can, Damo's idiosyncratic vocals graced four of the band's best-regarded albums.
His nomadic lifestyle is shrouded in legend, though it is currently the subject of two upcoming documentary films ('Energy' and 'Neverending'). An autobiography entitled 'I Am Damo Suzuki' which Damo penned with Paul Woods was released last week.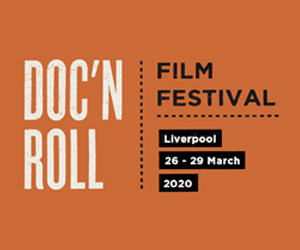 When a keyboard for Damo's set is solemnly carried like a casket through the crowd to the stage, the excitement is palpable. The venue is packed out with older fans, young acolytes and the members of the many-membered Preston samba band fresh from their set with one of Damo's excellent support acts Cold Bath Street.
One gig-goer who is stood at the front of the throng turns to his companion. Clutching his pint of ale, he pronounces with certainty, "this is going to be the best thing I've ever heard".
Preston based psych-rock band Tero Kulero are Damo's 'sound carriers' for the evening. Since 1983 Damo has been touring the towns and cities of the world playing improvised sets with local musicians selected by music venues.
The terms of these Damo Suzuki collaborations stipulate that the band and Damo should have no contact prior to the night of the performance.  Damo believes this spontaneous approach will always produce music that is compelling and exciting. What fruit, then, will this collaboration yield?
#damosuzuki @newcontinental pic.twitter.com/R1cliBBCpD

— Dr Cathy Butterworth (@CathyButters) March 30, 2019
On stage, a small gong is beaten. A thumping, hypnotic riff is strummed out by Luke Southern on guitar. The members of Tero Kulero join together seamlessly in a powerful refrain.
A sudden ripple of panic spreads through the audience. Though Damo's mouth is pressed to the microphone and his facial features are contorted in song, his voice is inaudible. The sound issue is resolved. Damo's enigmatic, vocal improvisations burst forth.
Liverpool gig guide: The Zutons, Pinegrove, Good Cop Bad Cop, Deep Cuts and much more…
They meld excellently with Tero Kulero's instrumentals as the band builds to its first, brilliant, pulsating climax. Audience members begin to writhe about wildly to the music. Other attendees shut their eyes and nod deeply.
Damo clicks his tongue manically, makes deep throated, gravelly growls and, retch-like moans. He jerks his head about like a man possessed. The audience strains towards the stage, hanging on to each of his mangled words.
The single piece meanders at times and Damo's frantic vocals sometimes jar with the quieter, more melodic instrumental sections. However, the piece builds to a superb and ferocious finale powered by Andrew O'Hara's propulsive drumming and Damo's strained yelps.
Following an encore, Damo staggers across the stage. Tendrils of his fine, grey hair are plastered to his face with sweat and his chest is heaving. He pauses, bent over double. Suddenly, he spryly pounces off the stage to mingle with the crowd. He will perform again tomorrow, and indefinitely on this tour named 'Neverending'.
What further offerings are there in store?
Pictures by Getintothis Abby Kearney.
Comments
comments