DMA'S are riding the crest of a wave, Getintothis' Lewis Ridley was there to catch the Aussie trio in action at Mountford Hall.
If there was a venue for a band, this was it. Less so physically, but more metaphorically. The Liverpool Guild of Students' venue Mountford Hall is pushing on with its listings, and inviting the passionate following of indie outfit DMA'S was a perfect fit.
They've been in Liverpool plenty before, no less than when they were Saturday headliners at Sound City, frontman Tommy O'Dell is also a notable Evertonian, so ties to the city are prevalent.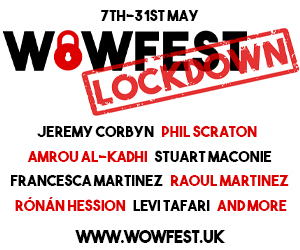 He's not Sylvester Stallone, the hollywood superstar has also frequented Goodison, but for what he lacks in heavyweight stature he no doubt makes up for in swagger.
He is boyish in his looks, with his trademark baseball cap covering the majority of his face, but moves around the stage with an aura of confidence. It will be no surpirse to any first time DMA'S gig goers that, yes, he's been compared to both Liam Gallagher and Ian Brown.
To the music, they are releasing a new album, a live and unplugged MTV release on June 14 (more Oasis similarities), and made their move into the masses when covering Cher's Believe in 2016 for Australian radio station triple j.
This was after their 2015 debut EP, despite retrospectively being a very strong piece of work, fell on deaf ears in the UK. In fact, the lead single Feels Like 37 only charted at 84 in their home country. But it was to be 2016's Hills End that fired the band into the limelight. Backed up with the highly anticipated second album, For Now, they are at the peak of their powers.
A disappointing start to the night was that the band, or their colleagues, have decided against naming the support band for each of the nights of the tour. Belkao were tonight's support, we think.
Yammerer release Donnay Death Housing Cryssis for Record Store Day 2019 – exclusive listen
But, back to For Now, and that is where where they started, as the band enter with the title track of their latest release, and lead single Dawning comes next.
It's business as usual until midway through Melbourne, frontman O'Dell sees a stride and loses his line, it takes a while to rectify, but with a pump to the crowd it goes largely unnoticed.
It's lads and lasses on shoulders for Step Up The Morphine, as is always the case, and the same for Delete. "D-D-DMAS" the shout.
There's a huge sense of anticipation throughout the whole set, and some songs don't quite impact because of the crowds prior knowledge of the set, but that takes nothing away from those big numbers.
And for the fans down the front giving it the big 'un for those big 'uns, it won't matter a bit that the set faltered at times. It wasn't DMA's best performance, but they now have the liberty of it being largely irrelevant.
Pictures by Getintothis' Chris Flack
Comments
comments