Red Bull Music Academy has announced it will close in its current form later on this year. Getintothis' Amos Wynn has the news.
Founded in 1998, Red Bull Music Academy (RBMA) has put on workshops, festivals and lectures in cities across the world, with places like Berlin and Montreal on the list of hosts.
To name a few, the likes of Iggy Pop and Brian Eno have appeared as lecturers throughout the event history.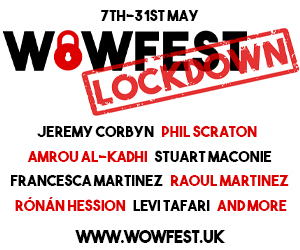 The company hove now split from German company, Yadastar, who worked with Red Bull throughout the process.
This year's edition in October will now be the final outing for an event that over the past twenty years have certainly had an impact on the music world.
As well as hosting events, RBMA also has an associated radio station which will also stop too later on this year.
In a statement Red Bull said, "Red Bull will maintain its purpose of providing a global platform to promote creativity – but it is changing the means of delivery."
They also promised to 'implement' a new structure that will continue to support artists.
In terms of how this will affect people who work for the organisation, it is unknown how many jobs will be lost and what the way forward is now.
Comments
comments