Ahead of their headline slot at Getintothis' stage at this weekend's Sound City, we ask Lowly 13 Questions to see what's going on in their world.
"We dared to be even more curious" say Denmark's Lowly of working on their second album, Hifalutin, one of 2019's
"We started recording without knowing where we would end up. This curiosity released a huge amount of trust and confidence between us: we became much more tolerant of each other's diversity, and dared to give each other space. It also meant that some sketches suddenly became two pieces… or, that eight to nine different pieces suddenly found themselves in one song."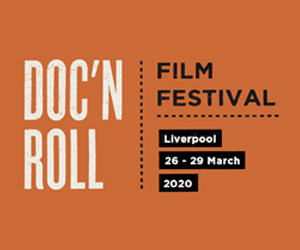 The album that resluted from this curiosity is a strange, compellingly beautiful record released on Bella Union.  It is delicate and intricate, catchy and intelligent.  There are echoes of Bjork in its instrumentation and its joy in being slightly off-kilter.
The album was primarily recorded just outside the city of Aarhus. Band members recorded their parts as individuals and as a group while producer Anders Boll placed microphones in nooks and crannies of the enormous space, to capture the dynamicsof the band's expansive yet intimate sound.
As Lowly prepare to tour the UK, including playing Getintothis' closing party at Liverpool's Sound City, we asked them 13 questions to hear about silver sugar pearls and singing to princesses.
Where are you and what are you doing?
"I'm at my mothers summerhouse with my family. We are in the garden soaking up the first (warm) sun beams of the season."
How is that working out?
"That is working out pretty well. We have our Danish shows coming up next week, so that is on my mind a bit even though I am trying to relax and not worry."
What is your favourite film?
"My favorite film always changes into the last good film I saw, and right now it is The Queen by May El-Toukhy"
What is your favourite book?
"That is the same as with films, right now I am reading a book by a Danish author called Bjørn Rasmussen called "Huden er det elastiske hylster der omgiver hele legemet" translated it's something like "The skin is the elastic container that surrounds the whole body""
When did you last shout at the TV?
"I saw a documentary about Danish parents talking English to their newborn baby to make the child bilingual, and make him a future CEO. That bothered me."
When did you last stop watching a film before the end?
"Very often when I desperately find a film on Netflix and don't bother to check IMDB ratings."
When was the last time you got into an argument?
"There's a very critical moment when we rehearse in the band and we haven't eaten. That usually ends with people yelling at each other."
What was the first gig you went to?
"It's really hard to remember.. "
What is the worst gig you've ever done?
"Personally I've done quite a few shows where there were more people on stage than in the audience.. and that was with a very small setup."
What's your first memory?
"Silver sugar pearls on cake on my 3 year birthday".
What's your guilty listening pleasure?
"I'm off the deeeeeep eeeend watch as I diiiive in!"
Vinyl, CD, MP3 or Streaming?
"Vinyl and streaming."
Thanks for taking the time to answer our questions. Is there anything else you'd like to say?
"Looking very much forward to play in Liverpool <3"
Tour dates are
Saturday May 4 – LEEDS – Live at Leeds
Sunday May 5 – LIVERPOOL – Getintothis closing party, Liverpool Sound City
Monday May 6 – BIRMINGHAM – Hare & Hounds
Tuesday May7  – LONDON – Mo Club
Wednesday May 8 – BRISTOL – Hy Brasil
Comments
comments