The award winning Cumbrian festival is just round the corner, so Getintothis' Lewis Ridley has picked some highlights ahead of July.
It may not have been such a compliment to Kendal Calling that in the early years of the festival, following its move to Lowther Deer Park near Penrith, that it was the highlight of the local music calendar. Simply put, it was one of only a handful of major arts events that took place back in 2009.
Fast forward to 2019, and the local area is much more lively, now accustomed to the thousands that decent on it during the last week of July for its national spectacle. Kendal Calling has picked up awards nominations for fun, and has amongst festival goers across the UK is very much at the top end of the list.
It isn't hard to work out why, either. Whether they're from Penrith or Penzance, Kendal Call-ers will state the sheer amount of entertainment on the site as a huge pull.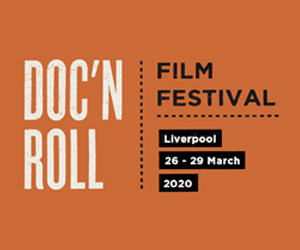 Where the bigger, more commercially attractive weekenders may lapse, KC has remained very much true to its roots – providing the best, most diverse offering from family fun and face paint to 7am raves and mudsliding.
They've trumped that, too, this year, by introducing their new Win A Band initiative. This gives Cumbrian schools and community groups the chance to win one of four full band kits, with the festival sighting it as the opportunity to nurture a potential festival headliner.
Though I am tempted to go on forever telling tales of KC's of old, family friendly and… not, let's cut to the chase. Here are my picks for who you need to be seeing in the fields this year.
Zuzu
We'll start with one of our own, GIT Award One To Watch Birkenhead-born Zuzu has well and truly taken off into her world of sci-fi cartoon over the past year. What we all knew on Merseyside transcended across the UK when she toured with The Courteeners and Gerry Cinnamon (both playing at Kendal Calling too) last year.
Having just released her latest single How It Feels, she'll be donning her snazziest wellies and heading north to KC.
Sunday: Calling Out Stage
The Snuts
Proving that word of mouth is still the best way to gain a crowd, West Lothian band The Snuts have emerged from the Scottish underground to take their jangly yet raw indie across the country. It isn't the longest of trips they'll make this year, and thus they'll be met with compatriots who'll too make the trip.
They're bound to be one of the talks of the campsite, and their anthem What's Going On will probably flatten speaker batteries by Friday noon.
IDLES
This lot need little introduction. One of the most talked about bands of the past 12 months, not always positively, IDLES are certainly a stand out name of this year's poster. Their second album Joy As An Act of Resistance will too be well worn on the trip to Cumbria.
Whether it be the tense Collosus, immigrant anthem Danny Nedelko or the superbly named Never Fight A Man With A Perm, IDLES are unmissable as they headline the festival's second stage.
Slowthai
And here's who's set to be talked about for the next 12 months. Slowthai's debut dropped a matter of days ago and it's already getting some of the highest praise from fellow musical anarchists and fans alike. Nothing Great About Britain is as provocative as one would imagine.
Real name Tyron Kaymone Frampton, he'll be a fitting prelude to IDLES on Saturday night.
Hello Cosmos
Last seen in The Baltic Social at Sound City, Hello Cosmos are an exciting prospect this summer following the release of their latest single Run For President. Snarling, anthemic, clean yet dirty, it's an interesting step from their 2018 releases. "Let's stay together, but let's be distinctly different so we don't get bored" says their single Raise The Dawn.
The K's
Earlestown outfit The K's have earned crowds in both cities either side of their hometown. Playing Manchester's Neighbourhood was a breakthrough, before supporting The Blinders on Merseyside last year then playing the former festival's weekender sibling this month.
Indie riffs and choruses go down well at Kendal Calling, and this band do them well.
Dirty Laces
Manchester band Dirty Laces played Tim Peaks at this year's Sound City and were impressive then, and that set makes them worthy of inclusion here.
As above, they serve up a tried and tested genre, mixing their hometown icons with punk and 70s style to produce a very attractive proposition.
Têtes de Pois
Leeds septet Têtes de Pois and the festival's vibrant Chai Wallah stage are just perfectly matched. Weird and wonderful jazz, afro, funk and soul types take to the stage here and it is notorious for being an all day and all night party.
Brass, sax, keyboards and guitar combine to produce proper feel good music – they'll be at home at Kendal Calling and are one for anyone's shortlist.
Tim Peaks
Alright, alright. So maybe this isn't strictly a one to watch. But, if you know, you know. Tim Peaks bases itself in a woodland cottage up at the top of the hill, and is pretty much a festival in itself. Secret sets; which have included performances from the likes of Edwyn Collins, The Libertines and last year's incredible set from The Blinders. Podcast recordings from the likes of The Two Shot Podcast. Interviews, radio broadcasts, Tiny Tim Peaks, signing sessions and much needed coffee.
If you've been to Kendal Calling and haven't been up here, try again. If you have, see you there.
Comments
comments