Mr Ted celebrated their single release, Sexy Legs, at a cracking bill in Sound, Getintothis' Peter Goodbody is buying Veet in support.
Mr Ted's stock is rising high.
We first encountered them at Liverpool Calling last year.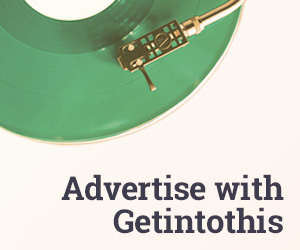 Since then there has been a trio of singles and a new album, El Dirty Sexy, planned for September.
They grabbed immediately, but more recently they seem to putting in the effort and that's showing. A recent support slot with Hands Off Gretel at the Arts Club is proof, if any were needed, of their pedigree.
And then there's the single being launched tonight.
Sexy Legs is so good we gave the band a stand alone piece about it. We don't often do that for singles.
It's a funny, raunchy and irreverent jibe at preconceptions and prejudice. It's designed to raise the hackles of anyone who isn't paying attention, of those who only read the headline and think they're then qualified to comment on the whole piece.
Throw into the mix a dose of Three From Above, who always impress and Mr Ted label mates, Blanchard, we have ourselves a boss looking bill on our hands.
Three quality bands, 45 minutes each, £6 on the door. What's your excuse? Well, there is Glastonbury coverage on TV tonight, so there is that, we suppose.
Blanchard won't start before their pizza has been delivered from upstairs. True.
But once that's been sorted they kick off. Loud.
This is noise / punk / metal of a high order. They remind us of Pigs x 7 in the sense they use long tracks to develop a theme and give themselves a chance to work an idea rather than just trotting off a riff in three minutes and being done with it. It's an exhilarating listen and we'd be well up for seeing them again.
"Have we got time for one more?" As every band in history has said at some point in their career. Of course there's time. This was superb.
"We're Three From Above. We kill people".
It's relentless and in that sense they speak a truth.
There's precious little time to draw a breath as the band tear through anthem after anthem, taking no prisoners. By the time we get to the single, Magic Monday – an ode to Goran Ivanišević (who won Wimbledon on a wild card and is thus an allegory about achieving the seemingly impossible), this audience is fully on side.
3FA are a breath of fresh air and they do no wrong from where we're standing.
Liam Gallagher to play M&S Bank Arena on UK tour – plus listen to new track The River
"Hello, Glastonbury".
Well it's their night and they may just as well enjoy it. Mr Ted have an increasingly large and loyal following.
It's busy and hot in here as they bash through their guitar heavy set.
Sometimes punk, sometimes heavy rock, sometimes something else. They aren't defined by genres. If it's good, then they will have a crack at it. All the while they're having a ball. And so are we.
"This is an older one". It sounds like Lawnmower Deth in a bad mood. It's as heavy as a tonne of, well anything, obviously, but it's getting to the Getintothis' ribs.
Inevitably we finish with Sexy Legs. Which is as it should be. It's getting hot and steamy in here. This will be their anthem.
Oh, but there is the familiar plea. "Have we got time for one more?"
And of course there is. It's Mr Ted's party after all.
"It better hadn't be shit" shouts one wag from the crowd.
It isn't. There we have it. Mr Ted aren't shit.
Comments
comments