DJ Shadow is back with a new single featuring De La Soul and forthcoming album, Getintothis' Rick Leach has the details.

DJ Shadow returns with his first new music in over two years dropping a new single Rocket Fuel, featuring De La Soul.
This is the first new studio music that the producer and DJ has released since his 2017 EP The Mountain Has Fallen, which was the appropriately titled sequel to his 2016 full-length The Mountain Will Fall.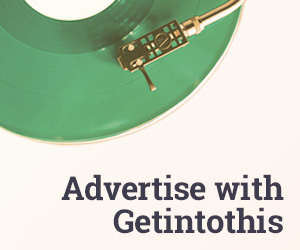 Rocket Fuel will be featured on a new DJ Shadow album due out later this year, and on the Madden NFL 20 video game playlist.
DJ Shadow says: 'It's been a while since my last album, The Mountain Will Fall, and the corresponding tour… and since the tour ended, I've been mostly silent.  
This is because I've been focused and working on a ton of music.  I usually try to avoid hyperbole, but things are about to get very exciting around here.  For Rocket Fuel , my heroes De La Soul join me in a collaborative blast of pure hip-hop adrenalin'
DJ Shadow released the live album Live in Manchester: The Mountain Has Fallen Tour last year. He has previously collaborated with De La Soul's Posdnuos and sampled the group in his music.
It's now over twenty years since DJ Shadow released the widely-regarded and innovative Entroducing… album on Mo'Wax; a record which is rightly seen not only as one of the best albums of the 90's but also as an all-time classic.
The Man from Mo'Wax and ten classics from James Lavelle's label
Rocket Fuel itself has a typical DJ Shadow beat, with hard-hitting percussion underpinning layers of vocal loops, horn samples and scratching to make your head spin.
De La Soul's Posdnuos, Trugoy and Maseo ride over the top with lines like, 'When it's time to get it lit, we got it hot like fever/Sick with the talk in the paths of your receiver/All about running the spot/And you know we got breath control so no need to take a breather.'
You can listen to Rocket Fuel here:
Comments
comments