Gladys Knight wowed Liverpool and Getintothis' Rick Leach witnessed a true legend in action.

The words 'living legend' are more than overused but that's what we got when we saw Gladys Knight at the M&S Bank Arena.
At 75 years old and with over half a century of making music, she still justifies her title as the Empress of Soul.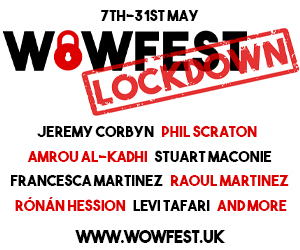 She had her first hit with Every Beat of My Heart an astonishing 58 years ago and on the strength of this show in Liverpool, the passing of time has not diminished her stature one bit.
Her voice is still amazingly crystal clear and as she opened with I've Got to Use My Imagination  we realised we were in for something special.
Gladys Knight clearly loves the music; after all, why would she be doing it for that long?
She's got that empathy with the songs that comes from more than just a lifetime of performing them by rote. These songs mean something to her and she's got that need to communicate with her audience and share the love for the music.
We half-expected the show to be a bit glitzy and glammy and over-the-top; there's was always the risk that Gladys Knight would have laid on the schmaltz with a trowel.
We wouldn't have minded that. It was something we could have lived with. We could have coped with that cruise ship/cabaret staging. After all, we would be watching Gladys Knight and we could get past all that.
However, we're pleased to say that if anything her performance was understated and devoid of any frippery. She let her voice and the songs shine through.
Ms Gladys Knight you were SUPERB tonite at M & S bank arena Liverpool. Loved the Beatles songs you did. Loved everything, you are one special lady, your band , backing singers are something else 🎶🎵👍😘

— Janiceyates1@yahoo.co.uk (@Janicey8ts) July 3, 2019
Age hasn't dimmed that voice one iota.
Unlike some of her contemporaries (in age if not in musical style e.g. Bob Dylan, Paul McCartney and Elton John spring to mind) Knight can still hit every note in every song she picks.
She raised and dropped octaves at will and with so much carefree abandon that she took us straight into the heart of the music.
She might not be as light on her feet as she once was – at 75 years old, who is – but she still looks fantastic and laughed and smiled her way through the show. This is someone who wants to be on stage and share the songs with us.
It's hard to pick our special moments because that's what the show was – special moments upon special moments.
Of particular mention however, were her renditions of the Bond theme song. Licence to Kill and an ad hoc Beatles medley just for Liverpool comprising of Come Together, Here Comes the Sun and Something.
Even her version of Sam Smith's Stay with Me was magical. You got the feeling that she could sing any old rubbish and make it sound good.
Carole King's Tapestry at 45: a record to cut through the noise of a turbulent world
With the passing of many true legends – and Knight touched upon the recent loss of Aretha Franklin – we should treasure the chances to see these artists while we can. We will not see their likes again.
She ended the 90 minute show with, of course, the great Midnight Train to Georgia and wrapped it all up with a heartfelt outro jam of Sly's Thankyou (Falletinme Be Mice Elf Agin)
She needn't have thanked us. We were privileged to have been part of it.
Images by Getintothis' Warren Millar
Comments
comments