In the latest of our series highlighting the work of Getintothis photographers, we have a chat with new team recruit, Conor Baxter.
Conor Baxter is one of the newer photographers for Getintothis.
But in a short time he's established himself as a valuable member of the team and always up for shooting anything, rather than restricting himself to one particular music style.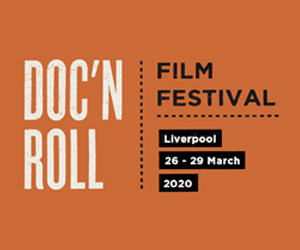 Recently he has photographed artists such as Katie Mac, Anteros, Loyle Carner and John Newman. He was also one of the few photographers given pit access at the recent Cream Classical gig in Sefton Park.
Conor moved to Liverpool about 4 years ago and living in the city centre he has developed a real affection for the city. We fired off a few questions to find out a bit more.
Getintothis: Tell us a bit about yourself and how you got into photography.
Conor Baxter: I'm lucky enough to do a job I love which is marketing for a travel company. Being close to advertising I always understood the importance of good quality images, but capturing them always seemed like something "the professionals" did. After a day of boredom back home in the countryside, I dusted off my dads old Nikon D200 and just started shooting, mainly terrible landscapes with sensor dust ruining most of the images.
At first I thought the camera was actually broken, but it turned out the autofocus button was turned off on the lens… I guess that shows I started at the very beginning. Living in the city centre, I'd always gone on long walks on my own to either clear my head and reflect, or just to explore the city. When I started taking a camera on these walks, it gave them purpose and I became borderline obsessed with with shooting (very amateur) street photography.
I scrimped and saved to go mirrorless so it was less conspicuous, lighter, and therefore perfect for street photography. My aim was just to get better at photography, and street in particular. I was going out 4 or 5 times a week for at least an hour, if not two and just trying to become a bit better each day. Coming from a background of drumming, I'd always loved any genre of music with a beat, but becoming a "music photographer" always seemed like a pipe dream. I guess that all changed with Getintothis.
Getintothis: What was the first gig you shot?
Conor Baxter: Threshold Festival. I still remember the walk to the Baltic Triangle now, I was nervous as I didn't know what to expect or if I could even get any decent shots. But I am a firm believer that you've got to push yourself outside of your comfort zone, so I dived in and went for it.
I was lucky that it was a weekend festival as it gave me time to get comfortable being at the front of the crowd and trying a few different manual settings. Looking back, I took some pretty good images for a first gig, I was thankful for all the hours of street photography as I had developed an eye which could transfer over to gigs fairly easily.
Getintothis: So what's in your camera bag when you're shooting?
Conor Baxter: I use a Sony A6300, Sigma 30mm f1.4, and a Sony G 18-105 f4. My set up is designed to be small and lightweight. With mirrorless cameras these days, you don't necessarily need a lot of gear on you to get the same quality of shots. I like to think that I always have the least gear in the pit, but still get good shots. Something about being the underdog I guess. I'd like to go full frame at some point, but the barrier to entry is still pretty steep for the newer Sonys.
Getintothis: Which is your favourite shot?
Conor Baxter: After I shot Threshold Festival, I went home and wrote down a list of 6 bands that I wanted to shoot. The Night Café, my favourite band were at the top of the list. I know they're not the size of Arctic Monkeys (yet) but it seemed an unattainable goal when I started, and that's why I chose them. I got to shoot them at Sound City, and got one of my favourite shots. I think the story behind it makes it my favourite shot, it showed I had hit that goal, and getting let into the pit for the gig was a surreal experience. I remember walking home to edit the photos with their EP on full blast, absolutely ecstatic.
Getintothis: Any terrible or fun shoots you'd like to share?
Conor Baxter: Other than the classic dimly lit basement gigs, I've not had any terrible experiences as of yet. Another band on my list to shoot was No Hot Ashes. I got to shoot them a few months back and saw them live for the first time. Their energy on stage made that gig lots of fun. That's the first gig I've shot where I've had the camera up to my eye and was simultaneously singing pretty much every word at the same time.
Getintothis: So what's your favourite bit of kit?
Conor Baxter: Without a doubt the Sigma 30mm 1.4. It's a 50mm on my crop sensor and the 1.4 makes a big difference when paired with bumping the ISO up. It's saved me when shooting so many dark gigs. It's also tiny so shooting from the crowd is easier too.
Getintothis: Any particularly difficult musicians?
Conor Baxter: I've honestly found every single musician I have shot has been more than happy for me to be there. I've never had a problem, even at the intimate gigs. I try to keep a low profile where possible and I am yet to even try using a flash. I think knowing when not to shoot is as important as knowing when to shoot. I guess it helps to keep that respect for the musician you are shooting.
Getintothis: Who are your favourite Liverpool bands to shoot?
Conor Baxter: A few months ago Circa Waves played Phase One to do an album signing. It was a small venue for them, so getting to shoot that from the crowd was pretty special. The shots aren't great due to being in the crowd and it's fairly dark, but the energy in the room was great.
I enjoy shooting the smaller acts in the city and making sure I try my best to follow up and send them the images after the gig too. It's my way of saying thanks, and hopefully gives them some good images to use. I really enjoy shooting Charity Shop Pop, I'm into his music and he always provides a few laughs on stage. I've shot Spinn four or five times now, they're great to shoot too.
Getintothis: Where's your favourite place to shoot?
Conor Baxter: I loved doing the Boss Night at the Eventim Olympia. That place allows for an unbelievable atmosphere – I suppose the few thousand Liverpool fans helped for that gig too. Other than the Olympia, I have a soft spot for the Arts Club Loft. The lighting's great, there's a (very) cosy pit, and I have shot some great musicians in there.
The lighting and stage seem like they'd fit into a much bigger venue, so it makes it a good experience for the crowd who are up close to the acts. Just a few days ago I had a hairdresser on the front row offering to cut my hair for me if I could get her in the pit. I politely declined and explained i'm in that "awkward middle phase". The crowd always seem to be chatty and up for a laugh in the Loft, which also makes it a bit different to shoot.
Getintothis: What one tip would you give anyone starting out?
Conor Baxter: Just get out there and shoot with whatever camera you have, even your phone. If you can't do gigs right away, shoot street or landscapes or architecture. Get your eye in and alongside this, email/dm/message bands who might want photos, or email Getintothis with a few shots you've taken. These things don't come to you and unfortunately no one is going to do it for you.
Getintothis: What's the worst advice you've been given?
Conor Baxter: I try to be careful to who's advice I listen to, mainly only taking it from people who I feel I can relate to in some way. The worst bit of advice I got is when I started out shooting gigs, someone told me I HAD to get a 70-200mm f2.8. If you don't know, it's usually the big white zoom lens that costs £2,000 and you'll see at weddings or journalists with.
It's an amazing versatile lens, but I'm glad I didn't fork out for that. Most of the gigs are in medium or smaller venues where you want to give your pictures context, a lens that big and intrusive just isn't really needed. Starting with a focal length of 70mm means unless you're sniping from outside the pit in these venues, you're not likely to get a great deal of context in the images.
It's on my wish list of lenses to buy, but to be told it's the lens I had to get when starting out, looking back it just seems a bit daft. Use what you have and get good with that. Then when you upgrade, it will seem like a huge step up.
Getintothis: Any favourite photographers?
Conor Baxter: Conor McDonnell was a major bit of inspiration. Mainly because he's from Liverpool and after hearing his story at The Photography Show, I pushed harder to get into music photography. He got into gig photography by wanting to get tickets to a Subways gig at the O2 Academy. Fast forward a few years and he's the guy who shot Kim and Kanye's wedding. He now splits his time travelling the world with Calvin Harris and shooting Wildlife in the most amazing places.
Getintothis: What would be your ideal gig to shoot?
Conor Baxter: The Night Café at the Eventim Olympia looks like the dream gig. My favourite band, debut album, home city, biggest venue yet. It's all set up for it. Aside from that I am into funk and soul, disco, and house music. Greg Wilson at The Palm House is a gig I look back and wish I did. The atmosphere in there would have matched his set perfectly and I'm sure I could have got some great shots in there.
Images by Getintothis' Conor Baxter
Comments
comments