Pride in Liverpool wasn't going to let a bit of wet weather dampen the enthusiasm or get in the way of a good party, Getintothis' Peter Goodbody took his poncho.
Surprisingly, perhaps, umbrellas were a snip at only £3 each.
There was a rush on rainbow styled ponchos, too. But, while the rain undoubtedly diluted numbers, the ones that stayed were having a great time.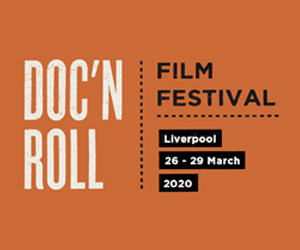 Recently rebranded as Pride in Liverpool and with the glorious double entendre theme of Come As You Are, this felt like Pride has properly found a home and an identity.
Previously itinerant with events at Pier Head and St George's Plateau, some of which were less successful than others, the decision to close off Tithebarn Street and Pall Mall for this year's event seems, now, like an obvious choice.
It gives Pride space to breathe, for 2 music stages, bars, food, merch and a Youth Zone in Vernon Street.
It just feels better done this way. There's a bag search line to get in, but otherwise people are free to roam, to buy drinks on site or take a breather in one of the many bars nearby. The knock on effects of siting Pride here must be significant.
Rigbys was packed when we did just that.
Jimmy's Liverpool's Ben Taylor talks their roots, new site and diversity ahead of opening weekend
Of course it's inclusive. Of course it's friendly and safe. Of course it's a good time. These are perhaps givens when talking about Pride. But it is also necessary, as we argued earlier in the week.
It's a good time street party, but it has a message that we would do well to listen to. Because not listening is not an option.
Now it feels like Pride has found a natural home and long may that be the case. Until it's no longer needed.
We can but hope.
Images by Getintothis' Peter Goodbody
Comments
comments