They made us wait, but The Bevis Frond finally came to Liverpool for Getintothis' Andy Sunley to enjoy.
Some venues seem perfect for a certain shows. And a cellar on Slater Street would certainly seem like a good setting for a genuine cult artist for whom recognition has seemed elusive.
Saturday night saw the first gig Nick Saloman (aka The Bevis Frond) has played in the north of England for over twenty years, and enough of his followers were in attendance to provide a fantastic atmosphere.
Muti-instrumentalist, current member of Camper Van Beethoven and former member of Sparklehose, Jonathan Segel played a solo set on a borrowed guitar as the room filled.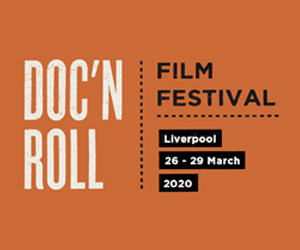 Fresh from playing the International Pop Overthrow at The Cavern Club he began with Sleep For A Hundred Years and ended with No Backup Plan both from his 2017 album Superfluidity.
Next up were Sewage Farm, lead by Nine Black Alps frontman Sam Forrest. The Shipping Forecast crowd were treated to a mix of songs from their first two studio albums, as well as new material.
At one point Sam quipped that the band were going to perform a set of Neil Young covers had it not been for his inability to perform guitar solos! With his chequed shirt and black Gretsch he does not look entirely dissimilar to the godfather of grunge, and there is no lack of talent on display.
A new single is coming in September with a full album to follow.
Opening for an act with an established fanbase can be a daunting prospect. But, Sewage Farm were not just filling the time before the main act appeared. The crowd seemed to be enjoying themselves.
Headline shows nearer in the future will be worth checking out.
The Bevis Frond interview – "Don't try to be hip. Do what you love, things will start happening."
The Bevis Frond didn't keep us waiting long. Nick Saloman took to the stage with his trusty Burns Flyte guitar and backing band containing psych rock veteran Ade Shaw, who immediately broke into an ear melting jam.
A band whose discography is as extensive as Mr Saloman's is never going to be able to play everybody's favourite. But, Saturday's set comprises a cross section of songs from his twenty two album back catalog.
Maybe from debut album Miasma gets a warm response from the crowd as does He'd Be A Diamond (subsequently covered by Teenage Fanclub).
However, newer material is not overlooked and Lead-On from the latest album We're Your Friends, Man also got an airing.
"We rehersed on Thursday.." Saloman announced: "that's how seriously we're taking this show". He is obviously joshing, The Bevis Frond do not sound like an under rehearsed band by any stretch of the imagination.
They are tight but never sterile. Perfect but not too polished. What more could you want from a rock band?!
Let's hope they don't leave it another twenty years.
Comments
comments