As The Membranes head to Liverpool to play Phase One, Getintothis ask John Robb 13 Questions about films, views and eggs.
The Membranes were one of the earliest regional punk bands, formed in Blackpool in the heady days of 1977.
They received critical acclaim quickly, with their debut single Muscles being declared Single of the Week in the music papers and finding favour in New York's Danceteria.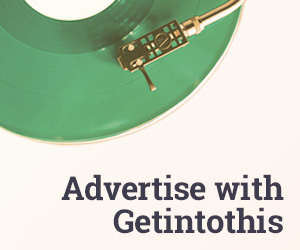 3rd single Spike Milligan's Tape Recorder should have been the first release on Creation records, but Alan McGee was unable to find the money to pay for its recording.  Released on Criminal Damage Records, the record was Single of the Week in all four music papers of the time.
After lying dormant for some time, The Membranes reunited in 2009 at the request of My Bloody Valentine to play the All Tomorrows Parties festival.
The band have remained active since then, releasing three excellent albums in 2015's Dark Matter/Dark Energy, 2016's Inner Space/Outer Space and this year's What Nature Gives/Nature Takes Away.
Membranes mainstay John Robb has also fronted Sensurround and Gold Blade and has achieved a certain level of ubiquity as a talking head on various music documentaries over the years.
Ahead of their gig at Liverpool's Phase One, Getintothis sat John Robb down and asked him 13 questions.  Read on to hear more about favourite views, Richard Branson and worst gigs.
1. Where are you and what are you doing?
"I'm on a train…one of Richard Branson's money makers! With the wonky wifi and the stinking toilets. I'm trying to catch up with a million things and sinking deeper into the mire but the high decibel music blasting out of my headphones is keeping me fantastically manic."
2. Do you have any pre-gig superstitions?
"Tune up my bass…it really helps!"
3. How do you like your eggs?
"Vegan!"
4. When were you last told off?
"Does not compute…"
5. Who is the worst 'celebrity' you've met?
"Do not speak ill of the dead…they will come to haunt you…"
6. Recommend one band or album that you think we should check out.
"Glove – I love them…The Slits meet Patti Smith – you will love them!"
Frightened Rabbit, Scott Hutchison and Tiny Changes: a brave and audacious project
7. What's your first memory?
"Blackpool Tower 1965…then and now still one of the most beautiful buildings in the world."
8. What is your favourite view?
"A murmuration of starlings on Blackpool pier. Ever changing Manchester skylines.
The Ganges flowing through Varanasi with the dancing holy men painted grey stoned immaculate on powerful ganja during a lunar eclipse…interesting evening."
9. Tell us the most you've ever spent on a round of drinks.
"Does buying cups of tea count as a round?"
10. What was the first record you bought with your own money?
"T Rex Metal Guru and loads of great glam records – what a time to be young!"
11. Whats the worst gig you've ever done?
"The infamous festival in Liverpool a couple of years ago…utter shambles – no gear on stage, PA didn't work and the audience were treated like shit and we didn't get paid."
12. What's your favourite film?
"Apocalypse Now – a psychedelic film with bits of war in it…we are still on that journey into the heart of darkness."
Comments
comments