As Tess Parks visits the UK for a flurry of shows, she answers 13 questions for Getintothis' Banjo.
Tess Parks is a woman of many strings to her bow.
Singer-songwriter, band leader and poet, she  has released three albums, her first solo effort Blood Hot (2013) on Alan McGee's 359 Music label, followed by two collaborations with Brian Jonestown Massacre's Anton Newcombe, I Declare Nothing (2015) and last year's Tess Parks & Anton Newcombe.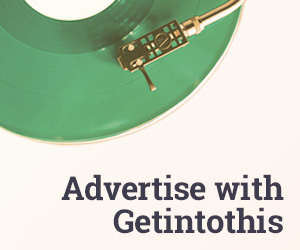 She's amassed over 70 books of poetry, from which she draws her lyrics.
Oasis were a big influence on Parks' life, from when she first saw them live in her native Canada, aged 11 to when guitarist Paul 'Bonehead' Arthurs joined her onstage when she last played Manchester.
She returns to the UK with her band for a small run of shows, including an appearance at Liverpool's Jacaranda Phase One on September 29 and a show at the Manchester Psych Festival the following day.
Before this flurry of activity, Tess answered 13 questions for us.  Read on to find out keeping it classy, hanging out and a remedy for life.
1.  Where are you and what are you doing?
'It's Monday evening and I'm at home in Los Angeles.'
2.  How is that working out?
'It's good!'
3.  When was the last time you did something you shouldn't have while drunk?
'There is nothing I should not do!'
4.  When did you last get into an argument?
'Do you want to be right or do you want to be happy?'
5.  When did you last shout at the TV?
'Noooo never, we like to keep it classy.'
6.  When did you last consider quitting social media?
'Everyday all the time. Seriously it's actually no sense. Let's hang out.'
Tess Parks on songwriting with Anton Newcombe, fandom and finding her own voice
7.  What was the last meal you cooked for somebody else?
'Breakfast for my man'
8.  What was the first gig you went to?
'Oasis.'
9.  What's your hangover remedy?
'Remedy for life is sleep and water and fresh air.'
10.  What's your first memory?
'My sister Isabella being born.'
11.  What's your guilty listening pleasure?
'No shame at all. Ariana Grande forever. No tears left to cry.'
12.  Vinyl, CD, MP3 or Streaming?
'Stream that shit – let's listen to everyone's hearts and souls for FREE!'
13.  Thanks for taking the time to answer our questions.  Is there anything else you'd like to say?
'I snuck into a Paul McCartney show last Saturday and it was really really good and the best things in life are free if you want them bad enough.'
Tour dates are:
Saturday September 17 – Siren Calling Festival, London
Wednesday September 28 – The Hope and Ruin, Brighton
Thursday September 29 – Jacaranda Phase One, Liverpool
Friday September 30 – Psych Festival, Manchester
Comments
comments