Kelley Stoltz announces his return with a brand new album, Getintothis' Jane Davies has the latest.
Psych rocker Kelley Stoltz marks his twentieth year in the record business with the release of his tenth album, Psych rocker on 27 September 2019.
Recorded in Electric Duck Studios, Stoltz's home recording studio in San Francisco, My Regime saw multi-instrumentalist Kelley play, mix and engineer all the songs on the album.
Kelley has revealed that Turning Into You will be the first single from the album, a track that perfectly showcases his unique brand of pop, garage-rock and folk sounds.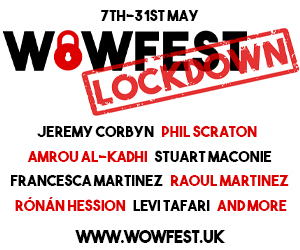 My Regime was recorded during an emotional year that saw him get engaged to marry, his father pass away and his tenure as rhythm guitarist with long time heroes Echo & the Bunnymen come to an end.
The first single Turning Into You ponders the delight and soul connections of love, while 2020 asks "have you got what you need to ride it out… I wish I could see peace in 2020", in reference to the chaotic politics at home.
Fire on Fire was written with his Dad on his mind, and is a big beat slow burner reminiscent of The Church's "Starfish" years.
My Regime is Stoltz's second release for Spanish record label Banana & Louie Records after previously being signed with Sub Pop and Jack White's Third Man Records.
After being a touring member of Echo & The Bunnymen for the last few years, who also happen to be one of Stoltz's favourite bands, we're keen to see if working alongside Ian McCulloch and co. has had an influence on his latest album.
Full tracklisting for My Regime:
1. Sister
2. 2020
3. Turning Into You
4. My Regime
5. Uh Oh
6. Good To See You
7. Your Life
8. Perfect Stranger
9. Fire On Fire
10. Baby, Be Good To Me
11. Zonked
12. Things Go Bump
Albums Club: Getintothis' monthly round up of the best long players around
UPDATE: Stoltz had penned a three date tour for later this month in August including a Liverpool show at 81 Renshaw Street. Unfortunately, these shows have been cancelled. He posted this message on social media. 
Comments
comments