The life and legacy of legendary promoter Tony Butler will be celebrated at two events this month and Getintothis' Roy Bayfield shares the details.
Shortly after the first anniversary of his passing, two events celebrating the life and impact of Tony Butler have been announced.
The love and respect felt for Tony Butler throughout the Liverpool music scene is huge and still remains.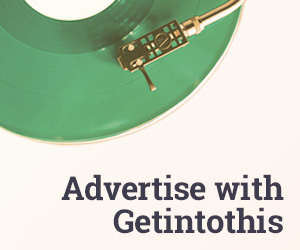 The shock and grief at his death in August 2018 led to many expressions of admiration for his independence, strength of character and unwavering support for new musicians.
As owner of the Zanzibar, and ever-present fixture at the club, Tony Butler was the champion for a whole generation of Merseyside musicians, nurturing, supporting and fighting their corner.
It only seems fitting that the anniversary of his passing in marked in a appropriate way; live music in Liverpool.
On August 30 and 31 at District, the tribute events will feature a massive array of artists grouped into Louder and Quieter evenings, hosted by Greedy Jesus.
Friday night (August 30) is The Louder One.
The bill for this one kicks off at 7pm and will feature Hegarty, Takosubo Men, Enamel Animal, The Bohos, The Merchants and Adam Jay.
Saturday night has been dubbbed The Quieter One.
With a massive line-up on offer, the second of the events has a slightly earlier six o'clock start to fit in sets from The Great Northwestern Hoboes, Professor Yaffle, Black Mountain Lights, Nick Ellis, Dan The Man, The Mono LPs, Only Child, Maddie Stenberg as well as an acoustic set from Red Zenith.
No doubt the tribute events will be filled with many other artists, friends and Zanzibar audience members there to share memories and acknowledge his irreplaceable contribution.
Proceds from both the events will go to Teenage Cancer Trust and to help young Liverpool bands.
Further details on Facebook: Friday, Saturday
Comments
comments