Slow Knife delivered a headline set at another class SPINE bill in Kazimier Stockroom, Getintothis' Peter Goodbody was there for the ride.
We're here for the latest SPINE production and a triple bill of noise.
We love noise, so long as it's done well. And we know SPINE have pretty impeccable taste, so we're in safe hands, despite knowing little about the bands, save for Lonesaw, about whom we have eulogised on these pages before.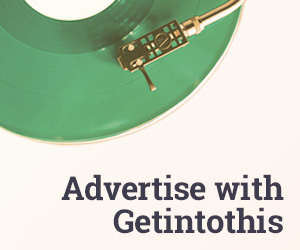 The Kazimier Stockroom is the perfect setting for a gig like this. No more than 80 people, so you get the full effect without feeling overwhelmed. Up close to the action, because there's no other place to hide.
The room is filling up with dry ice as Prague based Red Kevendra sets up on the floor in front of the stage. There are all manner of effect machines and distorted vocals that reach an ever higher intensity of electronic subversion.
Almost as if you don't realise you're being taken higher and higher, like one of those bad dreams. And then you drop. Headlong into an abyss. Superb and better than anything Alton Towers has to offer.
But, then there's Lonesaw. At the end of the year we'll be compiling our top 5 gigs list. Having seen the band four times this year, there's only one space left. And that will probably get taken next time we see them.
It's carnage, but controlled. The mix of sax, bass, drums and synthetic effects creates a sound that's unique, magnetic and utterly mesmerising. Punishing.
They know how to build it up, to keep you on the edge until you think you can't take any more. Yet you have to. There's no choice with Lonesaw.
They've got you hooked. You signed up for this one. They never invited you into their world. It was your call. Good luck.
And so we arrive at Slow Knife, who really do have a tough act to follow.
And if we are being totally honest we're not sure they managed it. Let's not be misunderstood, however. This mash of jazz / punk / and spoken word was a bit like a poetry slam where you do actually get slammed in the face.
Imagine John Cooper Clarke being backed by The Fall and you're about half way there. But only half way.
The bile from masked and topless Daniel Tasker is spitting out to those still left in the Stockroom. And it sticks. This is poetry delivered to an uncomfortable backing soundtrack of sax, bass and theremin. It ought not to work, but somehow it does.
There's a guy at the front who knows the band. He shouts "Yeah" after about half an hour and that's that. Short and to the point.
A top class gig.
Images by Getintothis' Peter Goodbody
Comments
comments