After their appearance at Fusion Presents earlier in the day, Franz Ferdinand performed a DJ set in Liverpool, and Getintothis' Max Richardson joined the party.
Friday night at Liverpool's The Merchant is a surefire successful choice of evening, and could surely only be improved with the tunes being provided courtesy of Franz Ferdinand.
As the night started with a soundtrack of groovy tracks provided courtesy of Carl Combover, the mood inside The Merchant was suitably subdued, with the laid back music forming the perfect accompaniment to a quiet Friday evening with a few drinks for many.
Strangely, it seemed that very few inside the busy venue were even aware there was a guest DJ performing that evening, let alone that this DJ was part of a band they'd likely recognise in name if nothing else.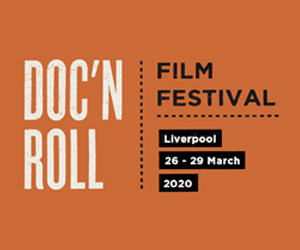 As Franz Ferdinand's drummer Paul Thompson stepped behind the wheels of steel around 12:30, the mood in the venue didn't change in the slightest.
There was no introduction, no fanfare to announce what was being billed as a non-ticketed Franz Ferdinand DJ set, arguably a selling point that surely would've made the crowd a little more attentive.
It really seemed that the majority of the crowd were simply unaware that there was a guest DJ playing that night, with a few folks even requesting tunes from the figure behind the decks.
Fusion presents: Kings Of Leon, Franz Ferdinand, Echo And The Bunnymen, Circa Waves
Paul Thompson's vinyl only set was a top notch blend of both old and new, fusing more underground electronic tracks with iconic crowd-pleasing anthems such as Dead or Alive's You Spin Me Round.
The two DJs of the evening could be seen happily chatting for much of the headline set, no doubt exchanging a few track IDs and bonding over a drink.
In all, the soundtrack to this particular Friday night at The Merchant was superb, and went down well with the crowd inside the venue – it's just a shame that nobody seemed to know by whom it was provided.
Images by Getintothis' Max Richardson
Comments
comments