Mr Ted will this Friday release their new album, Getintothis' Lewis Ridley has the pleasure of sharing an exclusive stream of El Dirty Sexy.
Huyton outfit Mr Ted will this week reveal their album El Dirty Sexy on Society of Losers Records.
We last saw them when they launched their single Sexy Legs at Sound in June, we'd actually given said single a standalone piece, such is how high we rated it.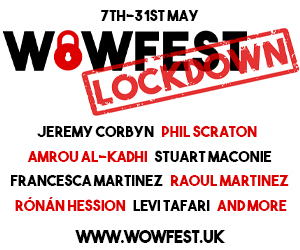 Now, we're delighted to be able to offer readers an exclusive stream of their album El Dirty Sexy, which is due for release elsewhere on Friday.
For readers who aren't aware, the quartet of Lil' Marky, P-Dubs, Philth and Mark Charles Manning describe themselves as 'scrunge' – Scouse grunge.
This album, therefore is predictably ridiculous.
Gen and the Degenerates Cocaine exclusive first play plus interview – 'I love the mythology of rock stardom'
It will be launched this Saturday, 21 September at VideOdyssey in Liverpool, the only remaining VHS rental shop in the UK.
They'll be joined by Takutsubo Men and Bouche. But, for now, enjoy Mr Ted's El Dirty Sexy below.
Comments
comments