Red Rum Club return to Liverpool for a massive homecoming show and Getintothis' Rick Leach was there to see something special.
Red Rum Club are back in Liverpool.
Summer seems to be well and truly over and it's getting dark earlier and earlier. For the past week we've had a near-constant diet of rain. If Winter isn't quite here yet, then it's definitely coming.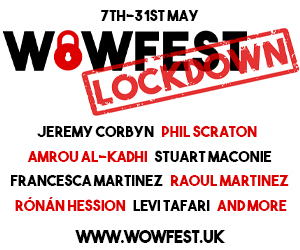 But there's joy in our hearts and sunshine in our minds because this is a show that we (and many others) have been looking forward to for a very long time.
Red Rum Club have been on the road for what feels like ages. Ever since the release of their highly acclaimed debut album, Matador. they've not stopped. Gigs up and down the land and festivals galore. And now they're back home for a long-sold out show at the O2 Academy.
It's always a bit nerve-wracking, shows like this. It's a home fixture and should be a veritable walk in the park.
But like seeing your team play in the European Cup Final, watching your kids in their first school play or opening the first few pages in a novel you've been looking forward to, then there's always that chance that things might not go strictly according to plan.
You may have been going on to all and sundry for weeks about how good this gig will be, how much it will blow their socks off and how memorable it will be. But as your writer well knows after seeing The Fall countless times, you cannot take anything for granted as far as music is concerned.
There were plenty of times when Mark E Smith and the lads were presented with the musical equivalent of an open goal and skied the ball high over the bar. So it was with some nervous anticipation that we watched Ali Horn open the show, looked skywards and crossed our fingers for Red Rum Club. Please do not fuck this up. Bring the silverware back home.
All the signs were good though.
There was a buzz in the air from the get go. The O2 was packed. Tickets had been hard to get hold of for weeks.
 Red Rum Club interview: "We've still got that Tarantino edge"
Ali Horn, who we've rightly championed here many times before, set the tone perfectly with his band. Psych inflections, like the punchiness of Spiritualized if Jason Spaceman had knocked all the noodlings on the head. And played it a bit faster and harder. A perfect poppy Velvets start to the show that went down really well with the crowd, Ali won more than a few hearts over.
By the time The Mysterines appeared on stage you could sense that this would be a special show in more ways than one.
They're more than a mere support band though and were not there to fill in a bit of time or make up the numbers.
With a minimal social media presence until recently and their Take Control EP only released this August, The Mysterines have been going for the slow burn, building up things up slowly and carefully over the past couple of years. This approach has more than paid off.
Perfectly-crafted joyous fuzz-pop tunes with just the right amount of scuzzy rough edges, The Mysterines rattled through their set with a tightness and a no-messing-about attitude. A perfect starter.
Our appetites well and truly whetted we moved onto the main course. Red Rum Club headlining. The O2 was rammed and heaving and even before they came on stage the place was hot as a bucket load of chillies.
There was a red lit backdrop covering the whole of the front of the stage. We could see shadows moving behind it.
We quickly glanced heavenwards. Do not let us down, Oh, do not fuck this up…
Bang, bang, bang. The curtain dropped and confetti exploded into the crowd. Red Rum Club opened to a roar from the crowd and with a blistering rendition of Honey.
One bar in we knew it would be alright. It was more than alright. It was incredible.
Red Rum Club!! The fucking atmosphere pic.twitter.com/hp8177Lvgb

— Shawry (@shawry5064) September 28, 2019
Red Rum Club had gone to town with a lightshow The Rolling Stones would have been proud of, blistering whites, deep florescent reds with Fran Doran in silhouette, arms aloft as they burned their way through Casanova, Calexico, Angeline and more from the album.
This is the thing. Every song, every single song was accompanied by mass singing from the crowd.  Even their new single, Kids Addicted which has only been out for a week, had an impromptu audience choir and as a taster for their second album, it bodes very well.
Gig of the year.

Album of the year.

Band of the year.

Everything of the year…

Red Rum Club in Liverpool 🎺 @RedRumClub pic.twitter.com/eiWoezc7Gr

— Dean w (@limberstar) September 28, 2019
This is a band which is so well-loved and it's reciprocal. "We love this place," said Fran Doran, and you can tell they do.
They rounded the gig off with an encore of The Beatles Golden Slumbers and what is already their anthem, Would You Rather Be Lonely?
Red Rum Club stood at the edge of the stage arms around each other, bathed in light and the love of the crowd.
They'd played a blinder. Things went more than according to plan. A triumphant homecoming.
Images by Getintothis' Conor Baxter
Comments
comments