As RuPaul's Drag Race UK takes drag queens into the mainstream, Getintothis Kris Roberts looks at the journey into TV's hearland.
Not to brag or anything, but scousers are just the best, aren't they?
There's a certain inimitable charm and wit with scousers, they're brash, they're loud, and while you may not want to get on the wrong side of a scouser, there's a reason they have a reputation of being some of the kindest people you'll ever meet.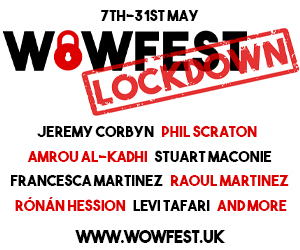 Chuck all of this together and add some sequins and a wig, and you have the recipe for an absolutely perfect drag queen.
Just look at Lily Savage, not only the most famous drag queen to come out of Liverpool, but arguably the most famous drag queen in British popular culture. To land her own TV show on the BBC in 1997, a time when drag culture wasn't even in the peripherals of mainstream culture, was a huge triumph.
The Lily Savage Show was clearly a risk that didn't quit pay off for the BBC, lasting only one series it seemed to be slightly ahead of its time, but please, if you haven't already, do yourself a service and watch the unaired outtakes, it'll be the best laugh you'll have all week.
Times have changed now, though. Drag queens are no longer these mythical, underground, nocturnal creatures that you'd have to sneakily dip into a dodgy gay bar to see, they're back on the tele! And they're seeing more commercial success than ever before.
You might be wondering why this is, or maybe you barely know what a drag queen is, no matter where you fall on the scale of drag knowledge I'm sure most of you have heard the name RuPaul before, and for those of you more in tune with LGBT+ culture, maybe even RuPaul's Drag Race.
A bit of background, RuPaul's Drag Race is an American drag queen competition show, first aired in 2009. Now on season 11, it shows 10-14 drag queens each season competing to become 'America's next drag superstar', they are tasked to design, act, sing, tell jokes, and perhaps most importantly to the show, lip sync battle against each other when they fall short on the above.
The success the show has seen since is almost unprecedented. In the same way the likes of Star Trek and The X-Files became undoubtable cult classics by appealing to sci-fi fanatics, a very niche demographic, RuPaul's Drag Race has seen the same success amongst the LGBT+ community, and now, beyond.
And it looks like the BBC are taking another shot at drag queen content as for the first time, Drag Race is expanding outside of the USA and crossing the pond.
The first ever RuPaul's Drag Race UK will be airing on BBC iPlayer this Thursday, 3rd October, and will feature 10 brand new queens from all over the UK, competing to be the UK's first ever 'drag superstar', including Liverpool's very own The Vivienne.
Back when the series was announced, the news raised eyebrows for many. While undoubtably exciting, it raised the question of how well the American format and style of drag is going to translate, but the truth is, Drag Race has already had a huge impact on the UK drag scene, and in fact, it's changed the landscape worldwide.
Take Lily Savage, the most quintessentially British drag queen there ever was, known for her  extreme but by-no-means-perfect makeup, a women's get up that would usually toe the line between costume and glamour, and as many jokes as the day is long.
Although she was the most commercially successful, Savage wasn't the only one. There were hundreds of drag queens up and down the country that would more often than not take on the persona of an older woman with a foul mouth that would take to the stages to sing songs and tell jokes.
Pedro Almodóvar's Pain and Glory – a mature and reflective masterpiece
This isn't the case anymore, RuPaul's Drag Race has set a standard that has morphed the UK drag scene and will continue to do so.
Of course this was going to happen, though, RuPaul's Drag Race is the only show entirely centred on drag queens that has managed to penetrate the mainstream, making it the only place to go to for most to see drag queens from the comfort of their home.
In fact, I'd bet that most of Drag Race's audience as it is now only know drag and drag queens as they exist on the show. So, where does that leave queens on a local and global level that exist outside of this arena?
In a classic case of sink or swim, they either keep up or they fall behind.
Over the course of the show, naturally, the standards have had to improve season upon season. Each time a new set of queens walk through the door they are inclined to bring something bigger and more impressive than the seasons previous, and after 10 years we're now seeing (and expecting) flawless makeup, blended wig lines, and custom gowns.
As if that isn't pressure enough, not only are they tasked with challenges such as creating three outfits from scratch one week to performing a live stand-up comedy routine the next, they're expected to excel at each challenge, and while it makes absolutely fantastic entertainment, from an industry perspective it can be difficult to keep up to these expectations when the fans go out to their local gigs and expect the same level of polish.
It isn't all impossible standards and stiff competition, though, far from it actually. Drag both as an art form and a potential career has seen a resurgence as the show has grown in popularity.
Now you might be questioning my choice to call it an art form, but one of the best things about drag is that while the standards are higher than ever in order to achieve success, there isn't one right way to do it.
There are queens such as season nine winner Sasha Velour who are entirely conceptual, and there are queens like season 6 winner Bianca Del Rio who are comedians through-and-through.
Drag Race UK

1. It's better than I ever imagined
2. The Brits are just pure filth
3. The Vivienne looks like Noel Fielding, it's amazing
4. Sum Ting Wong sounds like Nick Frost & she is epic
5. So there is no prize money & the winner of ep 1 got a pin badge 🤔 #DragRaceUK pic.twitter.com/E40nwsluPy

— A Twenty Something Lesbian (@nicbeanquest) October 3, 2019
And just as we've seen with the cultural explosion of YouTube, which is now the number one career ambition for children in America, the rise in popularity of Drag Race has caused a rise in popularity of drag in general.
There are now more people pursuing drag as a career than ever before, and the best part is that it is actually attainable, the work is there and so is the demand, which is good news for the queens and the fans.
It isn't limited to nightlife performance anymore either. While a huge part of what drag is still remains on the stages of gay clubs around the world and in parades at pride weekends, drag queens are seeing a demand outside of these realms thanks to Drag Race.
New York has their first ever drag queen politician, Marti Gould Cummings, who is currently campaigning for city council. Build, the digital media company, has given Monet X Change a talk show, and the UK will be host to two separate drag conventions in 2020, both of which are set to be hugely successful.
Possibly the most interesting thing about Drag Race and what separates it from all other reality television is just how much of a cultural phenomenon it has become.
This may be because it is pure entertainment through and through, but it's also the representation that so many of the LGBT+ community have been wanting for years.
To see themselves and their struggles talked about so openly on national television, issues like being disowned by family members, or battling with sexuality as a religious person, and even coming out as trans in an environment that may not accept it, has meant a lot to its queer viewers.
This has allowed the show to create an ecosystem that is thriving off screen, it is a known fact that any queen that makes it on the show can have a thriving career afterwards as long as they keep up the momentum. This is the easy part.
Of course, it's nice to win, but some of the most successful queens to ever come out of the show not only didn't win but didn't actually make it very far in the competition at all.
As soon as the queens leave the set, they are offered jobs from promoters all over the world, meaning most of them end up touring for years after their seasons, giving fans the chance to see and meet their favourite queens.
And that's what this all comes back to – the fans.
While it can be intense, incredibly tricky to navigate and the fans' online behaviour often verges on toxic, it has allowed this very unique fan-to-queen interaction that is allowing the queens' careers to blossom in a way that it never could before the show.
Best part of Drag Race UK (well, one of) pic.twitter.com/eXKlbh3SYu

— Stasia 🍋 ♍️🏳️‍🌈 チビゆず子ちゃん (@24cylinders) October 4, 2019
If you look at any other reality competition show, this isn't the case. Drag Race is showcasing an art form that isn't just about talent, its pure entertainment which means even when the show finishes, people want more and more, and club promoters across the world are there to give it to them.
The lines are completely blurred now between American and British drag, it appears that the British form has not disappeared but has been altered, take The Vivienne for example, in every Instagram post and on every stage, she looks the part from head to toe.
Decked out in custom gowns, wigs that look like they're sprouting from her very own scalp, and makeup that I can only imagine has taken years and years of practice to perfect, she is quintessential to what we have come to expect from a drag queen performer.
Exit Music (For A Film) #4: Knife+Heart, Booksmart, We the Animals our streaming picks
Yet she still has the British grit that we're all so proud of, the same grit that reminds us all so fondly of Lily Savage. It's the tongue in cheek, satirical humour combined with a foul mouth that us Brits hold so dear to our hearts.
As the show progresses it will be interesting to see how the UK queens fare against the American queens. The format as we've seen it is designed specifically for a more traditionally American drag performer. This isn't to say that the odds are against them, but there may be some challenges, like lip syncing for example.
For those that aren't familiar, lip syncing is preforming a song without actually singing. The performer will dance while pretending to sing a song as an act of impersonation for entertainment.
This is a huge element for Drag Race and is something that historically US drag queens are incredibly well versed in, UK drag queens however, not so much.
Each episode requires the bottom two queens of the week to lip sync against one another and whoever performs the best gets to stay, and as we saw last week, this the case for Drag Race UK, too.
Last week gave us our first insight into how the UK queens will do in this very American format, and it's safe to say we can all take a huge sigh of relief.
While the lip sync was… uh… interesting, the queens brought humour by the bucket and I for one haven't laughed that much at an episode of drag race ever.
I can only imagine how this batch of queens is going to change the game, as the typical 'comedy queen', 'fashion queen', 'pageant queen' archetypes we're so used to seeing on the original show don't seem to exist here.
US drag race: Condragulations! You've won a $3,000 custom gown, a stay in NYC, a spa break and a unicorn!

UK drag race: Here's a pin. #DragRaceUK pic.twitter.com/K0apuoGzDG

— Rebecca Seyhan (@RebeccaSeyhan) October 3, 2019
It may be too early to tell, but this could raise the bar even higher as the queens so far have shown themselves to have more humour, camp, and personality than we could ever need, but we're not complaining.
It's impossible to predict where the UK drag scene is heading after this monumental move from the BBC, but I'm certain we can expect more UK Drag Race and an even bigger rise in popularity for drag queens.
If there's anything we know from what we've seen from RuPaul, it's that he is making sure to capitalise on the success he's found.
Currently turning out 2 seasons a year for Drag Race USA, a season a year for Drag Race Thailand, the first ever season of Drag Race UK starting this week and a confirmed first season of Drag Race Canada to air in 2020, on top of RuPaul's Drag Con now spanning 3 cities, it seems that things are only on the up.
Comments
comments