As Temples make a long awaited return to Liverpool, Getintothis' Cath Holland was there to dig the psych-pop grooves.
Daytime gigs attached to in-store appearances are one of 2019's finest regional accomplishments.
Granted that's not saying much, the year hasn't been too great in many ways, but we need to take the good stuff where we can.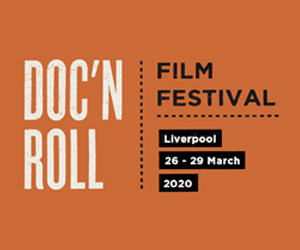 Nevertheless, what Rough Trade and their ilk have been doing for eons now echo across the country's independent record shops and hand us the most unique experiences in intimate spaces.
That being said, Monday shortly after lunchtime is a curious time to hold an in-store.
But with Temples in effect pulling a double shift today – playing in Manchester hours later, troopers that they are – the foursome clatter onstage at the decidedly un-rock n roll time of 2pm.
There's a strange, surreal twilight feel at not yet mid afternoon. The sun hidden behind clouds, Bold St's yards away with a Greggs outlet and scuttling shoppers and the ringing of tills, workers up against the coalface on the first day of the week's daily grind.
And here we are us lucky fuckers, in a beautiful alternate universe, for a while anyway. Clutching vinyl copies of Temples new album Hot Motion and having a nice drink.
Temples were last in the city for Liverpool Psych Fest in 2014, but today we can't complain at Liverpool's being the bridesmaid of the north-west and Manchester getting the ring and frock.
There's no loo roll in the portaloo but Temples are primed, ready to rock with sparkly microphones, stack heels, bling on the right side of good taste, and vintage-look Vox amps.
Leopard print is go, go, go.
Temples are a very showy band, it's in part what the assembled faithful adore so much, and performing in a room with overcast grey skies outside doesn't dial that precious quality down.
They give us a set lasting the best part of forty minutes, a smattering of the new album – You're Either On Something, a personal favourite, sounds fabulous.
The obligatory Shelter Song from 2014 debut Sun Structures is added and enjoyed, it's noticeable that during the daylight, those present in a state of relative sobriety, the new songs stand up admirably, the album released a mere three days ago.
Singer James Bagshaw seems surprised people have taken the day off to be here.
But if you can't pull a sickie when a band like this is in town, one who haven't been here for five long cold years, when can you?
Images by Getintothis' Peter Goodbody
Comments
comments